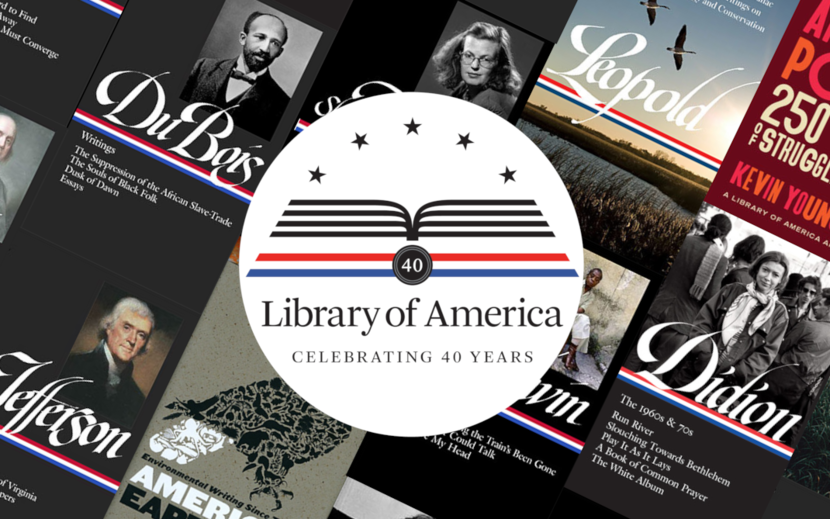 To mark Library of America's 40th anniversary, we looked back at the more than 360 volumes we've published in our main series so far to see what's resonated most with our readers over the years. Below you'll find the top book—by total number of copies in print—we issued each year since the series debuted in 1982. Encompassing everything from well-known standards of American literature to indispensable works of oratory and reporting to seminal science and crime fiction, it's a tour through LOA history and a snapshot of our mission from the start: to champion and preserve the nation's most significant and exceptional writing.
This isn't a "best of LOA"—given the sheer number of classics in the series, such a ranking would be impossible (not to mention misguided). Instead, we hope it provides reading inspiration for the new year, introduces you to a few authors you may have overlooked, and gives a sense of our catalog's breadth. As we celebrate LOA at 40, it's exciting to see where we've been—and think about where we're going—as we continue to celebrate America's rich and ever-expanding written tradition.
You can jump to each decade by clicking the links below:
1980s | 1990s | 2000s | 2010s | 2020s (so far)
Click here to learn more about our 40th Anniversary Annual Fund and make a tax-deductible donation.
---
The 1980s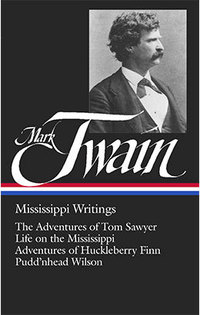 1982: Mark Twain: Mississippi Writings (No. 5)
Collecting four of Twain's best-known works—The Adventures of Tom Sawyer (1876), Life on the Mississippi (1883), Adventures of Huckleberry Finn (1884), and Pudd'nhead Wilson (1894)—this volume brims with humor and adventure, poetic evocations of scenery, and characters (the Mississippi chief among them) that have become central to American mythology. Though LOA has published seven volumes of Twain in the series, this inaugural edition makes an ideal entry point for readers ready to experience the author's comic genius and matchless prose.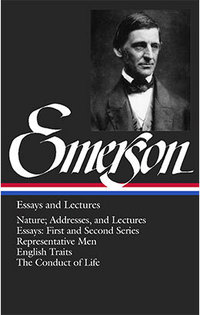 1983: Ralph Waldo Emerson: Essays and Lectures (No. 15)
Here are Ralph Waldo Emerson's indispensable works from 1832 to 1860, the most productive period of the his life: Nature; Addresses, and Lectures (1849), his Essays: First Series (1841) and Essays: Second Series (1844), plus Representative Men (1850), English Traits (1856), and The Conduct of Life (1860). The exhilarating, exploratory movements of Emerson's mind are beautifully captured in this full gathering of his output, preserving the Transcendentalist spirit of moral and social inquiry for modern audiences.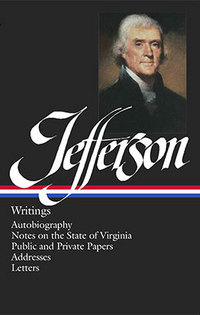 1984: Thomas Jefferson: Writings (No. 17)
Though perhaps best known as the principal author of the Declaration of Independence, Jefferson was a prodigious scribe and incisive political thinker whose writing on a range of issues—international affairs, intellectual freedom, economic and social justice—continues to inform the national conversation. This volume of his published work, private papers, and correspondence puts the third president's energy, clarity, and charming off-handedness on full display.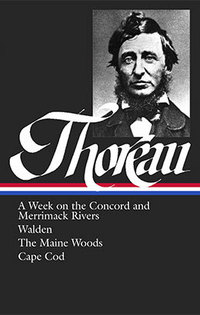 1985: Henry David Thoreau: A Week on the Concord and Merrimack Rivers, Walden, The Maine Woods, Cape Cod (No. 28)
The incomparable Walden (1854), Thoreau's transcendent manual of self-reliance and record of a year's "Life in the Woods," forms the cornerstone of this collection. But the other full-length works assembled here are also worth exploring, showcasing this American original's vast poetic talents, erudition, philosophical austerity, and Yankee love of practical detail.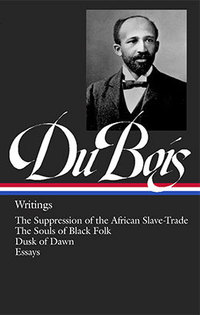 1986: W.E.B. Du Bois: Writings (No. 34)
William Edward Burghardt Du Bois was a towering intellectual figure, a uniquely gifted writer, and tireless advocate for racial justice. Comprising the monumental essay collection The Souls of Black Folk (1903), the historical study The Suppression of the African Slave-Trade to the United States 1638–1870 (1896), the autobiographical Dusk of Dawn (1940), and a number of essays and speeches, this volume maps the evolution of one of America's most enduring and necessary voices.
---
"It is no exaggeration to say that [Du Bois] anticipated, and influenced, many of the events that led to the making of the modern world." — Washington Post
---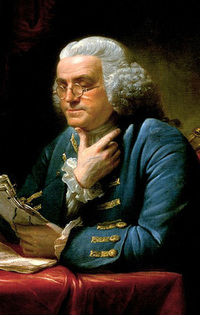 1987: Benjamin Franklin: Writings (No. 37)
Benjamin Franklin's tongue-in-cheek admission that his substantial achievements on the world stage were due mostly to "having learnt a little to scribble" is belied by the immense variety, shrewdness, and complexity of his writing. Across two volumes, the Founder is shown in all his clarity, wit, and perspicacity, from his earliest essays, satires, and pamphlets to his classic Autobiography.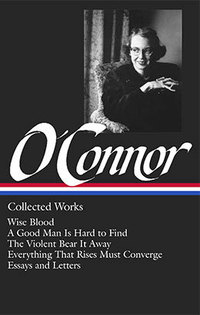 1988: Flannery O'Connor: Collected Works (No. 39)
The first writer in the series born in the twentieth century, Flannery O'Connor was only 39 when she died in 1964, but in her short career she produced a singular body of work, by turns humorous and terrifying in its depictions of the South. This volume gathers all of her novels and short story collections, nine additional stories, eight key essays, and a selection of 259 revealing letters.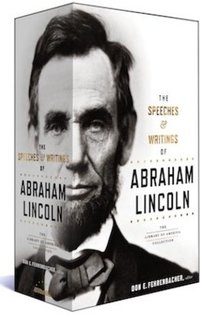 1989: The Speeches & Writings of Abraham Lincoln (Nos. 45 & 46)
Hailed as "the best selection of Lincoln's writings available today, perhaps the best ever" by Christian Science Monitor, this two-volume compendium collects significant works from the entirety of the president's public life, including both sides of the Lincoln-Douglas debates, dozens of speeches, hundreds of letters, and private reflections on democracy, slavery, and the Civil War.
---
The 1990s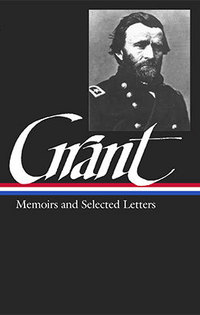 1990: Ulysses S. Grant: Memoirs and Selected Letters (No. 50)
Personal Memoirs, the brilliant autobiography Ulysses S. Grant penned while battling cancer in a bid to save his family from financial ruin, anchors this volume. Recounting the president and Civil War general's experience as a soldier in poignant, evocative detail, the Memoirs are joined here by 174 of Grant's letters, many of them offering touching insight into his relationship with his wife, Julia.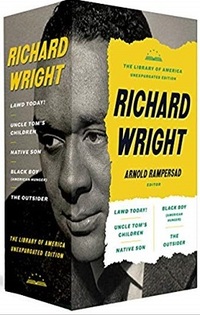 1991: Richard Wright: The Library of America Unexpurgated Edition (Nos. 55 & 56)
Gathering the authoritative texts of Richard Wright's major works—Lawd Today! (1963), Uncle Tom's Children (1938), Native Son (1940), Black Boy (American Hunger) (1945), and The Outsider (1953)—this two-volume set allows readers to experience their undiminished political and moral force as the author intended. Together, these editions demonstrate Wright's explosive power on the page, his ability, as Ralph Ellison wrote, to "throw his findings unashamedly into the guilty conscience of America."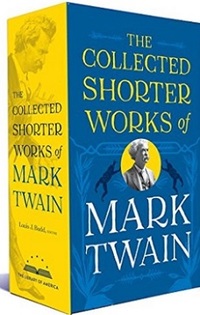 1992: Mark Twain: The Collected Shorter Works of Mark Twain (Nos. 60 & 61)
Samuel Clemens claims another spot on the list with this two-volume edition collecting, in chronological order, six decades worth of stories, sketches, tales, speeches, and essays. "Against the assault of laughter nothing can stand," Twain wrote, and readers will have no trouble falling for his exuberant, deadpan treatments of everything from jumping frogs to women's suffrage to the Franco-Prussian War.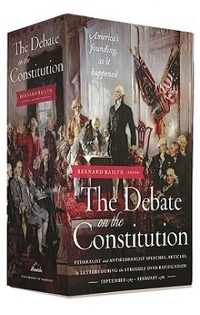 1993: The Debate on the Constitution (Nos. 62 & 63)
Across more than 2,000 pages and two volumes, this unrivaled collection bundles Madison and Hamilton's Federalist Papers, George Mason's case against the new constitution, and the crucial compromise forged by John Hancock and Samuel Adams. Also included are complete texts of the Declaration of Independence, Articles of Confederation, and Constitution, as well as illuminating profiles of the authors and a full historical chronology.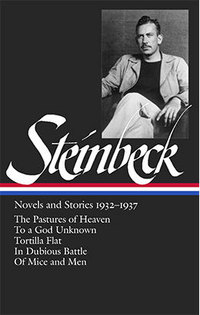 1994: John Steinbeck: Novels and Stories 1932–1937 (No. 72)
In the five early works collected here, Steinbeck plied the themes of community, social justice, and the elemental connection between nature and human society that would come to define his contribution to American literature. With deft prose that blends the quotidian and the mythic, The Pastures of Heaven (1932), To a God Unknown (1933), Tortilla Flat (1935), In Dubious Battle (1936), and Of Mice and Men (1937) offer a worthy introduction to a remarkable career.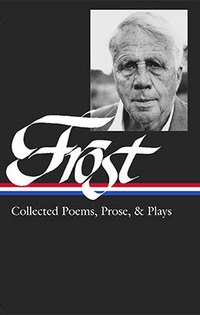 1995: Robert Frost: Collected Poems, Prose, & Plays (No. 81)
Perhaps America's best-known twentieth-century poet, Robert Frost was recognized as a generational talent from the publication of his first collections in the 1910s. This single volume brings together all his major works (including the last collection Frost personally supervised, 1949's Complete Poems of Robert Frost), a generous selection of uncollected poems, his dramatic writing, and the most extensive selection of his prose ever printed.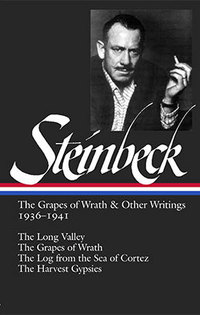 1996: John Steinbeck: The Grapes of Wrath & Other Writings 1936–1941 (No. 86)
John Steinbeck's masterpiece The Grapes of Wrath created a sensation when it was published in 1939, and the version presented here corrects many errors and restores text omitted from the original printing. Rounding out the volume are Steinbeck's 1936 investigative report on migrant workers, The Harvest Gypsies; his by turns tender and violent story collection The Long Valley (1938); and his unique hybrid of science, philosophy, adventure, and memoir, The Log from the Sea of Cortez (1941).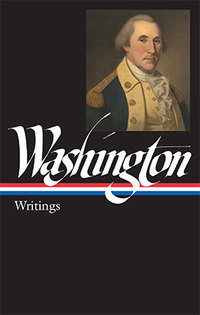 1997: George Washington: Writings (No. 91)
America's first president gets a fitting tribute in this landmark volume, spanning five decades of his life and collecting more than 440 letters, orders, addresses, and other writings. A journal he kept while surveying the Shenandoah Valley as a teenager, riveting accounts of Revolutionary War battles and the Confederation period, and personal correspondence revealing his evolving attitudes toward slavery offer unmatched insight into one of the nation's preeminent figures.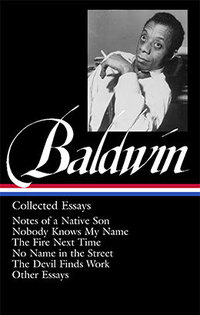 1998: James Baldwin: Collected Essays (No. 98)
Lauded for his novels, James Baldwin may be even better remembered for his searing, lustrous essays, which made him not only a leading literary voice of the Civil Rights Era but a writer whose prophetic, provocative vision remains vital today. Here are his early landmark collections, Notes of a Native Son (1955) and Nobody Knows My Name (1961); his classic analysis of America's racial divide, The Fire Next Time (1963); two later volumes, No Name in the Street (1972) and The Devil Finds Work (1976); and dozens of other essays, many never before collected.
---
"James Baldwin's gift to our literary tradition is that rarest of treasures, a rhetoric of fiction and the essay that is, at once, Henry Jamesian and King Jamesian." — Henry Louis Gates, Jr.
---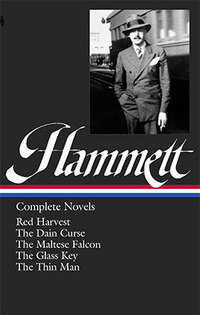 1999: Dashiell Hammett: Complete Novels (No. 110)
Getting his start writing for pulp magazines in the 1920s, Dashiell Hammett went on to establish the modern American crime novel and make a conclusive case for its literary status. Assembling the five works Hammett published between 1929 and 1934—Red Harvest (1929), The Dain Curse (1929), The Maltese Falcon (1930), The Glass Key (1931), and The Thin Man (1934)—this volume explodes the distinction between high and low, genre fiction and serious art.
---
The 2000s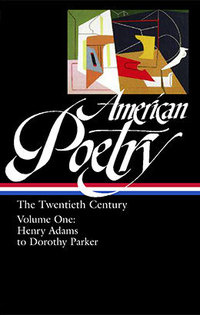 2000: American Poetry: The Twentieth Century, Volume One: Henry Adams to Dorothy Parker (No. 115)
The poetic renaissance unfolding in the first half of the twentieth century is exhaustively documented in this volume collecting titanic figures including Edwin Arlington Robinson, Robert Frost, Wallace Stevens, William Carlos Williams, Marianne Moore, H.D., Ezra Pound, and T. S. Eliot. In addition to notes on the subjects of the poems—ranging from silent movie actors to the Russian Revolution—the edition features biographical sketches of the included poets.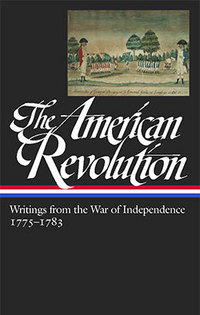 2001: The American Revolution: Writings from the War of Independence 1775–1783 (No. 123)
Comprising more than 120 letters, diaries, newspaper articles, speeches, narratives, and private memoranda, this panoramic treatment of the War of Independence places contributions from hallowed names—Washington, Franklin, Jefferson, John and Abigail Adams—alongside those of lesser-known contemporaries. Taken together, these first-hand accounts transport readers back in time, shuttling them from Paul Revere's ride to the Continental Army's final victory in Yorktown.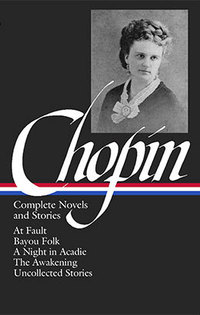 2002: Kate Chopin: Complete Novels and Stories (No. 136)
Kate Chopin's portrayals of Missouri and Louisiana life—especially her depictions of Creole communities in the Cane River region—established her reputation as an unflinchingly honest and independent writer. In the two novels, two story collections, and uncollected short stories included in this volume, readers can see Chopin's masterful precision and canny ambiguity—qualities that would fuel her rediscovery by critics in the 1960s and '70s.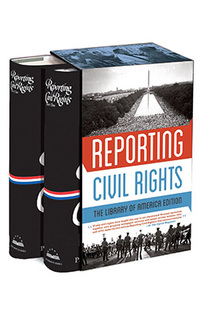 2003: Reporting Civil Rights: American Journalism 1941–1973 (Nos. 137 & 138)
In two transporting volumes, the struggle for freedom and equal rights for Black Americans is documented via nearly 200 contemporaneous newspaper and magazine reports and book excerpts. Showcasing 151 writers, among them David Halberstam, Carl Rowan, Robert Penn Warren, Gordon Parks, Ralph Ellison, and Anne Moody, this collection tracks the movement's evolution, struggles, and triumphs, from the Brown decision in 1954 to the emergence of Black Power in the '60s.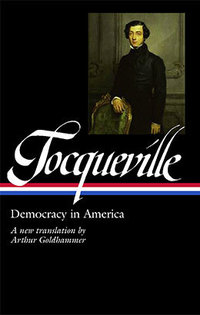 2004: Alexis de Tocqueville: Democracy in America (No. 147)
Alexis de Tocqueville was among the most perceptive writers about America not from America, and his masterpiece on the new nation's politics and society receives an updated translation in this volume, capturing his precise and graceful style without diminishing the impact of his profound ideas and observations. Simultaneously impressed and skeptical of the "equality of conditions" he found in the United States, Tocqueville has much to teach us, nearly 200 years after this revered work first appeared.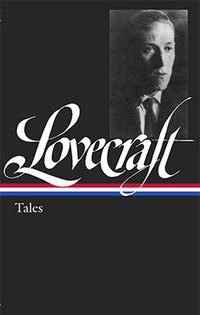 2005: H. P. Lovecraft: Tales (No. 155)
The heir to Edgar Allan Poe as America's foremost horror practitioner, H. P. Lovecraft conjured nightmarish, reality-warping tales that reached for the cosmos in their totalizing and terrifying view of human destiny. Pulling together the best of Lovecraft's weird and wonderful works—"The Call of Cthulhu," "At the Mountains of Madness," "The Shadow Over Innsmouth"—this volume provides a comprehensive overview of an artist whose influence continues to shape the genres he pioneered.
2006: Arthur Miller: Collected Plays 1944–1961 (No. 163)
The tragedy of Willy Loman is among the most trenchant and moving works of American theater, but Arthur Miller's oeuvre extended well beyond Death of a Salesman (1949). In this volume readers will find that iconic play alongside The Crucible (1953), Miller's captivating take on McCarthyism through the lens of the Salem witch trials; A View from the Bridge (1955), which zooms in to the lives of Italian immigrants in Brooklyn; several early dramas; and Miller's novella The Misfits (1957), based on the screenplay he wrote for Marilyn Monroe.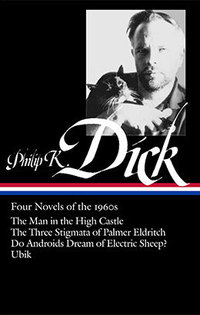 2007: Philip K. Dick: Four Novels of the 1960s (No. 173)
No longer viewed as just a skilled and original writer of science fiction, Philip K. Dick has risen to the highest ranks of American authors on the strength of works whose philosophical and imaginative prowess is matched by their sardonic humor and emotional acuity. In the four novels collected here—including the Blade Runner–inspiring Do Androids Dream of Electric Sheep? (1968)—Dick astonishes with his prescience, surfacing fundamental questions about technology and selfhood that have lost none of their urgency.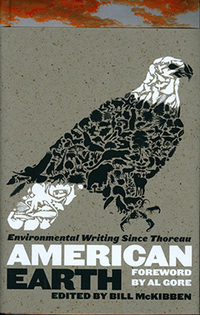 *2008: American Earth: Environmental Writing Since Thoreau
(No. 182)*
America's rich and varied legacy of nature writing gets its due in this capacious volume, assembled by writer and activist Bill McKibben. Landmark works of environmental prose—essays by Henry David Thoreau, John Muir, and John Burroughs; Aldo Leopold's A Sand County Almanac (1949); and Rachel Carson's Silent Spring (1962)—accompany thought-provoking texts on overpopulation, consumerism, energy policy, and the very concept of "nature."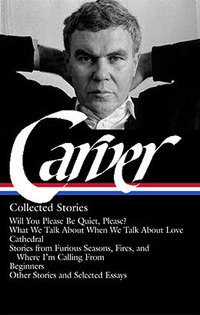 2009: Raymond Carver: Collected Stories (No. 195)
The reviver of the American short story form in the 1970s and '80s, Raymond Carver wrote unflinchingly about people living on the cusp of poverty and deprivation, exemplifying the style that would come to be known as "dirty realism." Gathering all of Carver's stories from throughout his career, this volume also contains Beginners, an early version of What We Talk About When We Talk About Love (1981) that the author submitted to his editor, Gordon Lish, affording an unprecedented view into the pair's fraught yet fruitful relationship.
---
The 2010s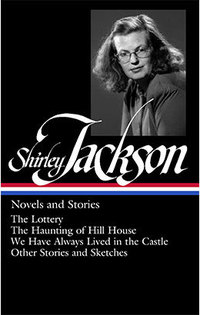 2010: Shirley Jackson: Novels and Stories (No. 204)
A peerless dream-weaver of psychological horror, Shirley Jackson blended eerie Gothic sensibilities and the malaise of postwar America in her gripping novels and stories. Here you'll find her sole collection of short fiction, The Lottery (1949), whose beloved title piece provoked public outcry when it was first published in The New Yorker. The Haunting of Hill House (1959) and We Have Always Lived in the Castle (1962) flesh out this survey of a writer whose portrayals of terror always strike uncannily close to home.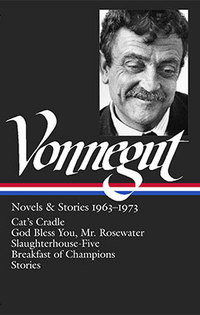 2011: Kurt Vonnegut: Novels & Stories 1963–1973 (No. 216)
The first in LOA's multivolume treatment of Kurt Vonnegut's prolific and irreducible career, this edition includes the time-bending Slaughterhouse-Five (1969), which earned the author global fame, and Cat's Cradle (1963), among his most compelling performances. God Bless You, Mr. Rosewater (1965) and Breakfast of Champions (1973) further enrich our conception of Vonnegut not only as a consummate entertainer, but one of American life's most astute critics.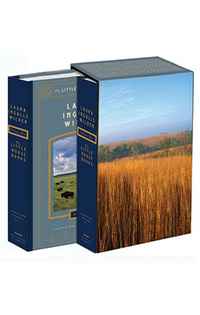 *2012: Laura Ingalls Wilder: The Little House Books
(Nos. 229 & 230)*
At once adored works of children's literature and vivid narratives of American frontier life in the late nineteenth century, Laura Ingalls Wilder's Little House on the Prairie (1935) and its seven sequels stand out for their plainspoken style and immersive portrayal of a bygone era. Beyond the core series, this volume holds the posthumous novella The First Four Years (1971) and four rare autobiographical texts that add critical historical and personal context to her best-known books.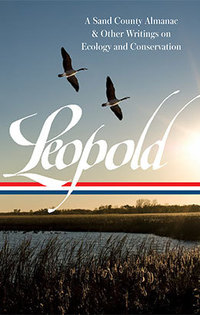 2013: Aldo Leopold: A Sand County Almanac & Other Writings on Ecology and Conservation (No. 238)
Aldo Leopold stands beside Thoreau and Carson as a catalyzing voice of the modern environmental movement, and A Sand County Almanac (1949) is his masterpiece, recording year-round life at the "Shack" he constructed on an abandoned farm in Wisconsin. From arrestingly minimal descriptions of the small and overlooked—animal tracks in the snow, a flower on the side of the road—he builds to presenting his "land ethic," a manifesto for bringing humanity into balance with the natural world.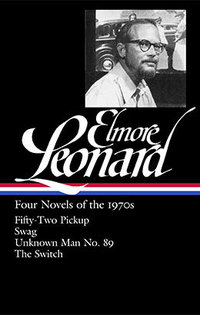 2014: Elmore Leonard: Four Novels of the 1970s (No. 255)
A genius of the crime novel, Elmore Leonard was called "the Dickens of Detroit" by Time magazine for his electrifying dialogue and pitch-perfect storytelling. Presented here are four novels that cemented his reputation: Fifty-Two Pickup (1974), about an adulterous businessman in over his head; Swag (1976), showing the comic side of criminality; the con game puzzle box Unknown Man No. 89 (1977); and The Switch (1978), where a discontented housewife held for ransom turns the tables on her abductors.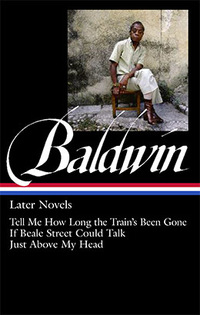 2015: James Baldwin: Later Novels (No. 272)
James Baldwin makes his second appearance on the list, this time for the emotionally charged, politically daring fiction he composed in the late 1960s and '70s. Underappreciated compared to his earlier novels, the three works collected here—Tell Me How Long the Train's Been Gone (1968), If Beale Street Could Talk (1974), and Just Above My Head (1979)—show an artist committed to overturning conventional views of race and sexuality in America in the long aftermath of the Civil Rights era.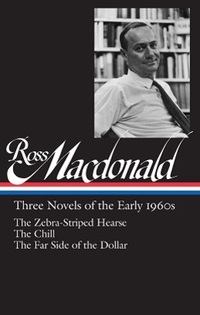 2016: Ross Macdonald: Three Novels of the Early 1960s (No. 279)
Kenneth Millar, aka Ross Macdonald, penned what The New York Times dubbed "the finest series of detective novels ever written by an American" with his books centered on private eye Lew Archer. But the three works bundled here are more than just thrilling capers: The Zebra-Striped Hearse (1962), The Chill (1964), and The Far Side of the Dollar (1965) dazzle for their psychological depth, intricate plotting, and keenly observed depictions of Southern California society in the 1960s.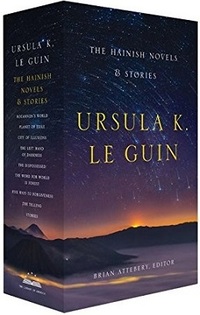 *2017: Ursula K. Le Guin: The Hainish Novels & Stories
(Nos. 296 & 297)*
Novelist, poet, essayist, translator, children's book writer—Ursula K. Le Guin covered a lot of ground in her long and distinguished career. But the Hainish novels and stories, chief among them Nebula and Hugo winners The Left Hand of Darkness (1969) and The Dispossessed (1974), represent what may be her grandest achievement, an immense science fiction saga that threaded vital strains of political, moral, and feminist thought into the thematic vocabulary of the genre.
---
"Ursula Le Guin can lift fiction to the level of poetry and compress it to the density of allegory." — Jonathan Lethem
---
2018: Rachel Carson: Silent Spring & Other Writings on the Environment (No. 307)
Rachel Carson's Silent Spring sparked a revolution in environmental consciousness when it was published in 1962, and its impact—both as a call to action and an enduring work of literature—continues to reverberate. Also included in the volume are Lois and Louis Darling's original illustrations from the book's first edition, as well as a selection of Carson's other writings and correspondence that show how her unlikely best seller took shape.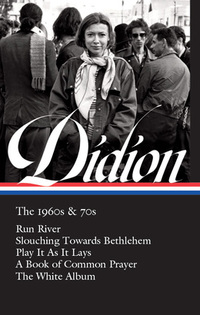 2019: Joan Didion: The 1960s & 70s (No. 325)
Compiling the landmark works that established Joan Didion as one of America's most keenly observant and influential writers, this volume pairs the novels Run River (1963), Play It As It Lays (1970), and A Book of Common Prayer (1977) with the masterful essay collections Slouching Towards Bethlehem (1968) and The White Album (1979). A major figure in the emergence of New Journalism, Didion blended a probing eye for cultural and political trends with an idiosyncratic and magnetic authorial voice that remains as powerful and compelling as ever.
---
The 2020s (so far)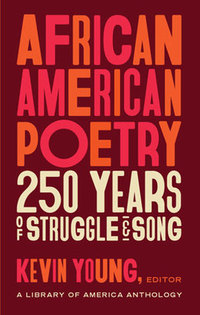 *2020: African American Poetry: 250 Years of Struggle & Song
(No. 333)*
Edited by poet and scholar Kevin Young, this momentous anthology guides readers through the centuries-long history of Black American poetry, from the moving, self-asserting works of enslaved people to the celebrated (and underrecognized) writing of the Harlem Renaissance, the Black Arts Movement, and beyond. No mere compilation of already famous names, Young's fresh, revelatory presentation places canonical figures like Langston Hughes and Gwendolyn Brooks in the company of singular writers like the enslaved potter David Drake and the allusive modernist Melvin B. Tolsons.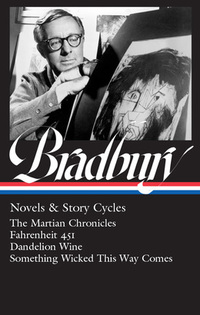 2021: Ray Bradbury: Novels & Story Cycles (No. 347)
Speculative fiction escaped its pulp trappings and entered the literary mainstream with the trailblazing works of Ray Bradbury, whose novels and stories from the 1950s and '60s make up this definitive volume. The linked tales of humankind's extraterrestrial ambitions in The Martian Chronicles (1950) give way to the dystopian, book-burning future of Fahrenheit 451 (1953), while Bradbury's range as a writer beyond sci-fi stands out in the semi-autobiographical Dandelion Wine (1957) and the terrifying Something Wicked This Way Comes (1962).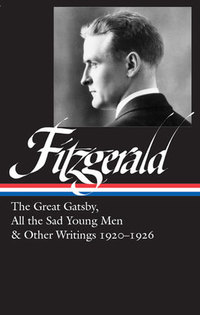 2022: F. Scott Fitzgerald: The Great Gatsby, All the Sad Young Men & Other Writings 1920–1926 (No. 353)
The quintessential writer of the Jazz Age is presented at the peak of his creative powers in this volume drawing together the timeless novel The Great Gatsby (1925) and the story collection All the Sad Young Men (1926). The definitive version of Gatsby included here reflects corrections and edits Fitzgerald made to galley proofs and his own copy of the book; sixteen short stories and nine pieces of nonfiction, all published in magazines from 1920 to 1926, complete this portrait of an author at the very moment when his legend was beginning to form.