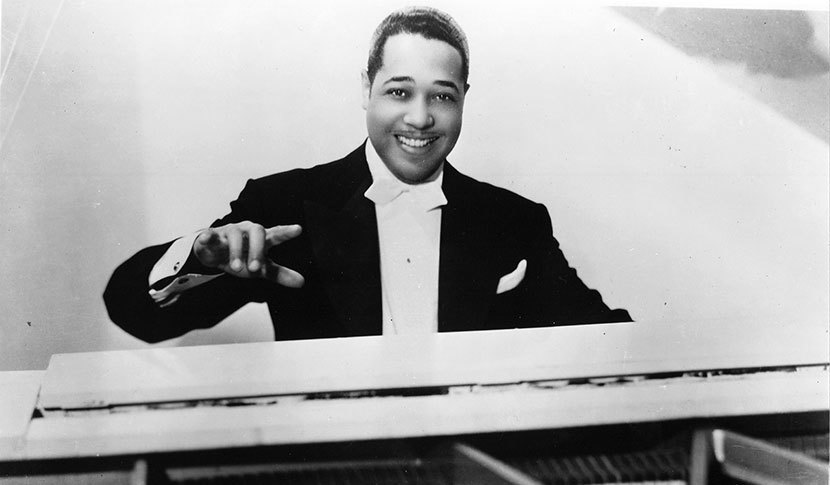 Last month New York Times critic Dwight Garner ended his rave review of the new Library of America volume Albert Murray: Collected Essays and Memoirs by remarking that the book "sent me to Spotify with Murray's patter in my head. (He cites album after delicious album.)"
In that spirit, we here offer our own Spotify playlist inspired by Murray's writings on music, in particular by his classic book-length essay Stomping the Blues (1976). Arguably Murray's most influential work, Stomping the Blues helped sow the seeds for Jazz at Lincoln Center (of which Murray was a co-founder) and inspired a subsequent generation of music writers, from Stanley Crouch to Ben Ratliff, the latter of whom just gave an interview in which he declared: "Stomping the Blues I loved, and I still love . . . for its central ideas about blues as an evolved, sophisticated, and specific language."
But the book is also an ideal introduction to jazz and blues for listeners who are simply eager to learn more. As another reviewer of Albert Murray: Collected Essays and Memoirs recently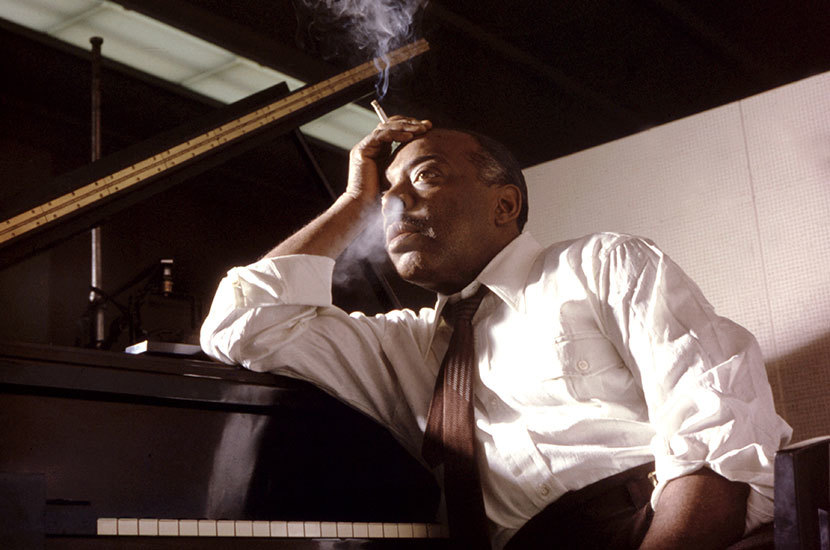 Count Basie photographed in New York City, 1954. (Michael Ochs Archives/Getty Images)

No single playlist, of course, could do justice to the depth and breadth of Murray's musical knowledge, or to the complexity of his ideas about tradition, improvisation, and the blues as an aesthetic stance. But we hope readers will enjoy the following compilation as an accompaniment to their reading of Murray—and as two hours of great music, plain and simple. As Murray writes in the Epilogue to Stomping the Blues:
The main thing that it is always about is the also and also of dragging, driving, jumping, kicking, swinging, or otherwise stomping away the blues as such and having a good time not only as a result but also in the meanwhile.
Listen now (requires signup for a free Spotify account):