Henry Highland Garnet (1815–1882)
From The Civil War: The Final Year Told by Those Who Lived It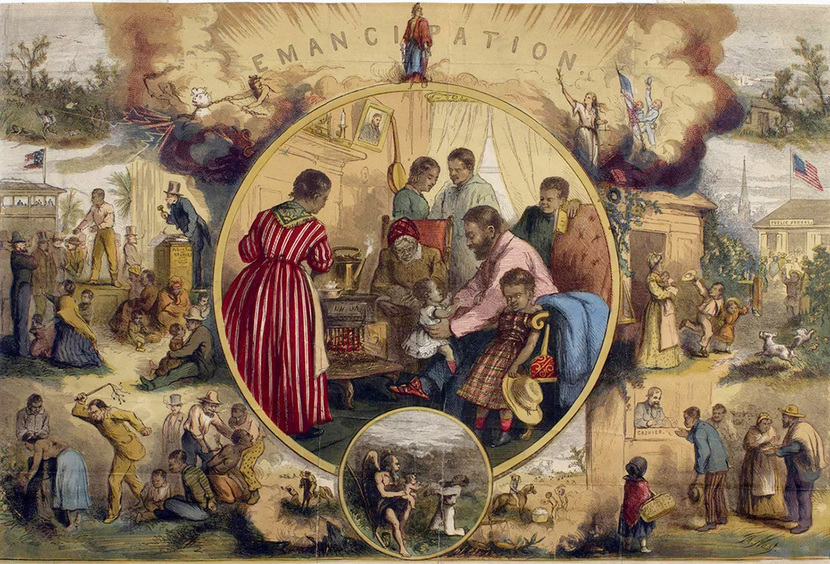 One year ago, on June 19, 2022, Joel Maybury, the Deputy Chief of Mission of the U.S. Embassy in Liberia addressed an audience for a Juneteenth event at the Providence Baptist Church in the capital city of Monrovia.
In his remarks, he told his audience "about a man, an abolitionist and a diplomat, who was laid to rest here in February 1882 after serving just two months as the head of the U.S. Legation, or what later became the U.S. Embassy." That man was Henry Highland Garnet, a Presbyterian minister who served briefly as the American Minister Resident and Consul-General.
Garnet had several reasons for wanting the position in Liberia. In addition to seeing the land of his grandfather, who had been a chieftain in West Africa before being captured by slave traders, Garnet hoped to reunite with his daughter Mary Garnet Barboza. She had recently emigrated with her husband and four children to open a school for girls eight miles north of Monrovia. In addition, Garnet was bitter that his pivotal role as an abolitionist had been forgotten by younger Americans. He complained to a friend who was concerned that Garnet was not healthy enough for the trip, "Would you have me tarry among men who have forgotten what I have done and what I have suffered for them!"
Garnet had been nominated in June 1881 by President James Garfield. The appointment was delayed, first by the shooting of Garfield by an assassin and then by the president's death ten weeks later. Garnet was renominated by President Chester Arthur and confirmed by the Senate in late October. He arrived in Monrovia on December 20—three days before his 66th birthday—and was afflicted by a malarial fever within a week. After a brief visit to his daughter's home, his health deteriorated, and he died on February 13.
Garnet's biography often reads like an adventure novel and truly defies summary. Among his many "forgotten" achievements is his delivery of a sermon in the House of Representatives on a Sunday in February 1865—thereby becoming the first Black man to address Congress. For our Story of the Week selection, we present the final section of his sermon, in which he celebrates the end of slavery and looks hopefully to the future of the nation. In an introduction, we present a few highlights from Garnet's life and describe his experience of being in the House chamber two weeks earlier, when the Thirteen Amendment had finally been approved.