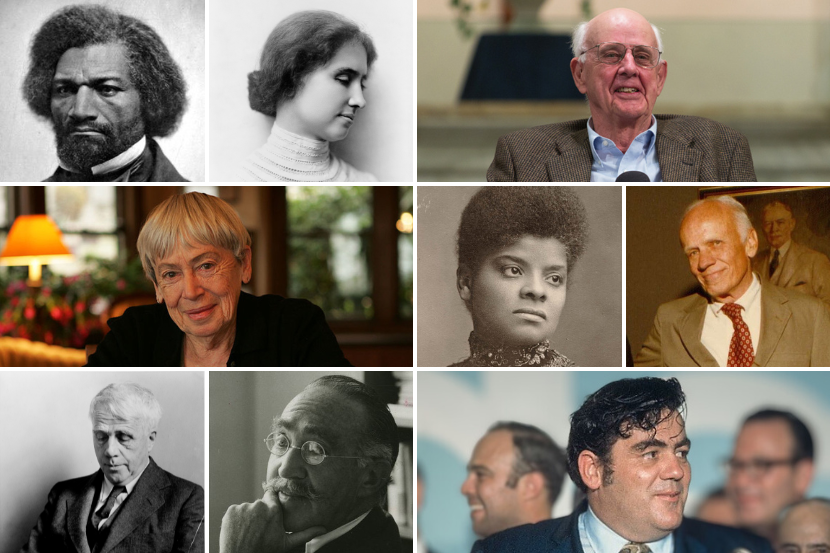 "Summer afternoon—summer afternoon; to me those have always been the two most beautiful words in the English language," wrote Henry James, and though we at LOA would tend to agree, we'd posit one more pairing we think equally enthralling: new books! We're thrilled to share this preview of titles coming out in the first half of 2024, including a searing collection of firsthand dispatches from Jim Crow America; a keepsake edition of a beloved American poet for his 150th birthday; the introduction of three new writers to the series; two laugh-out-loud paperbacks from a master of "wordplay, witticism, spoofery, and sheer nonsense," and much more.
Browse the list below for information about contents and publication dates, and click here for a full description of each new release.
---
LIBRARY OF AMERICA SERIES
Jim Crow: Voices from a Century of Struggle
Part One, Reconstruction to the Red Summer
Tyina L. Steptoe, editor
Library of America #376 / ISBN 978–1–59853–766–6
February 2024
The Frederick Douglass Collection (two-volume boxed set)
Autobiographies • Speeches & Writings
Henry Louis Gates, Jr., and David W. Blight, editors
Library of America #68 and #358 / ISBN 978–1–59853–769–7
February 2024
Jimmy Breslin
Essential Writings
Columns & Other Journalism 1962–2004 • How the Good Guys Finally Won • The Short Sweet Dream of Eduardo Gutiérrez
Dan Barry, editor
Library of America #377 / ISBN 978–1–59853–768–0
February 2024
Helen Keller
Autobiographies & Other Writings
Kim E. Nielsen, editor
Library of America #378 / ISBN 978–1–59853–772–7
March 2024
Ursula K. Le Guin
Five Novels
The Lathe of Heaven • The Eye of the Heron • The Beginning Place • Searoad • Lavinia
Brian Attebery, editor
Library of America #379 / ISBN 978–1–59853–773–4
April 2024
Walker Percy
The Moviegoer & Other Novels 1961–1971
The Moviegoer • The Last Gentleman • Love in the Ruins
Paul Elie, editor
Library of America #380 / ISBN 978–1–59853–775–8
May 2024
Wendell Berry
Port William Novels & Stories: The Postwar Years
The Memory of Old Jack • Remembering • Stories
Jack Shoemaker, editor
Library of America #381 / ISBN 978–1–59853–776–5
July 2024
SPECIAL PUBLICATION
Robert Frost: Sixteen Poems to Learn by Heart
Jay Parini
ISBN 978–1–59853–770–3
March 2024
PAPERBACKS
S. J. Perelman
Crazy Like a Fox
The Classic Collection
With a new introduction by Joshua Cohen
ISBN 978–1–59853–778–9
April 2024
Cloudland Revisited
A Misspent Youth in Books and Film
Introduction by Adam Gopnik
ISBN 978–1–59853–780–2
April 2024
---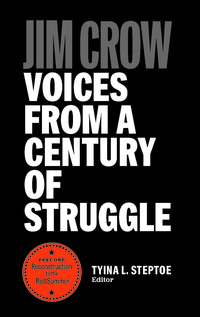 The powerful writings gathered in Jim Crow: Voices from a Century of Struggle, Part One reveal the many ways Americans—Black and white—fought against the complex of laws and cultural codes that became known as Jim Crow and remained committed to a nation free of disenfranchisement, segregation, mob violence, and police brutality. Bringing together more than eighty essential speeches, pamphlets, articles, judicial opinions, letters, and poems dating from the end of Reconstruction in 1877 to the bloody "Red Summer" of 1919, editor Tyina L. Steptoe highlights work by both famous and lesser-known writers, including Ida B. Wells on the myths of lynching, Booker T. Washington's historic Atlanta address, and William Monroe Trotter's dramatic White House confrontation with Woodrow Wilson. The volume also presents revealing examples of white supremacist advocacy; writing about the Wilmington insurrection of 1898, the founding of the NAACP, and Black soldiers in World War I; and contrasting editorials from the Black and white press on prizefighter Jack Johnson and the outlaw Robert Charles. As the teaching of our nation's history, especially the history of race in America, becomes increasingly contested, this book and its companion (which will follow next year and carry the story forward to the Boston Busing Crisis of the 1970s) will serve as a vital resource, a crucial reminder of where we've been, how far we've come, and how long the road ahead remains.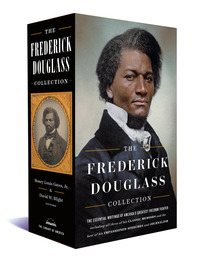 Also in time for Black History Month, Library of America's two-volume Frederick Douglass edition, the largest and most authoritative ever assembled for the general reader, will be offered in a deluxe collector's boxed set. Autobiographies, edited by Henry Louis Gates, Jr., presents all three of Douglass's classic memoirs: Narrative of the Life of Frederick Douglass, an American Slave (1845), a stirring account of the cruelty and oppression of the Maryland plantation culture into which Douglass was born; My Bondage and My Freedom (1855), in which Douglass expounds on his years of enslavement with astonishing psychological penetration; and Life and Times of Frederick Douglass, first published in 1881 and revised in 1893, recounting Douglass's efforts to keep alive the struggle for racial equality in the years following the Civil War. Speeches & Writings, edited by Pulitzer Prize–winning biographer David W. Blight, gathers thirty-four of Douglass's speeches and sixty-seven pieces of his journalism, among them such classic works as "What to the Slave Is the Fourth of July?," the uncompromising "There Was a Right Side in the Late War," and the still timely "Lessons of the Hour." Also included is the 1853 novella "The Heroic Slave," Douglass's lone work of fiction.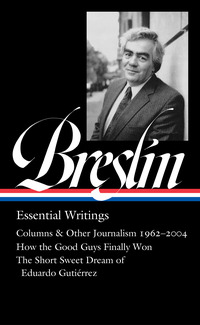 Rediscover the golden age of journalism—when columns were events—with the essential writings of Jimmy Breslin, a master stylist who became a larger-than-life character on the New York scene over the course of his six-decade career. Gifted with a novelist's awareness of the telling detail that reveals the depth of a person's, and a people's, character, Breslin transcended his local audience to become an American celebrity, reporting stories of national and global importance while at the same time uncovering tales of ordinary New Yorkers, by turns tragic or absurd but always gripping to read. In the seventy-two columns selected by editor Dan Barry (The New York Times)—more than half of which have not been reprinted since their initial publication—Breslin proves himself a genius under deadline pressure, from his engrossing interview with the man who dug John F. Kennedy's grave to his dispatches from the South at the height of the Civil Rights Movement to his award-winning series about the AIDS crisis. Joining these captivating columns are two of Breslin's best books: How the Good Guys Finally Won (1976), still one of the most incisive accounts of the Watergate scandal, and The Short Sweet Dream of Eduardo Gutiérrez (2002), the story of an immigrant laborer killed at a construction site in Brooklyn and the malfeasance that allowed it to happen. "He opened us up to a world of possibilities," award-winning reporter John Schulian has said of Breslin. "No one ever did it better."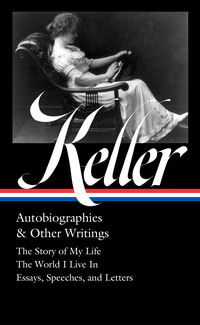 Helen Keller is an American icon. The triumphant story of her coming of age as a deafblind person, first related in her 1903 autobiography The Story of My Life and memorably retold in the 1959 play and 1962 film The Miracle Worker, has been treasured by readers for generations. But Keller's literary achievement, curated for this volume by her biographer Kim E. Nielsen (A Disability History of the United States), extends well beyond her most famous work to include the personal essays that make up The World I Live In (1908), in which Keller unpacks the very concept of "disability," reflecting profoundly on language, thinking, dreams, belief, and the relations between the senses. Also included here are more than a dozen letters, speeches, and essays—most of them out of print, uncollected, or previously unpublished—that reveal the range of Keller's commitments to social justice and equality across the women's rights, labor, and Civil Rights movements. A sixteen-page portfolio of photographs and a newly researched chronology of Keller's life provides additional insight into her extraordinary mind and career.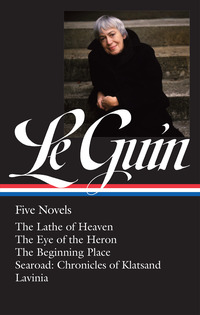 Over the course of her long and varied career Ursula K. Le Guin published clusters of novels and stories set in many different worlds: the imaginary Eastern European nation of Orsinia, the Hainish League of All Worlds, and the far-flung Western Shore among them. But along the way she published five standalone novels, wildly different works that are brought together here for the first time. In the Locus Award–winning The Lathe of Heaven (1971), a man with reality-altering dreams seeks help from a doctor with his own plans for his patient's unusual gift. A former Terran prison colony on the planet Victoria seethes on the cusp of revolution in The Eye of the Heron (1978), while the parable-like The Beginning Place (1980) sends its characters through a gateway to another world that soon loses its utopian luster. The long out-of-print Searoad: Chronicles of Klatsand (1991) comprises a series of linked stories set in a small vacation town on the Oregon coast, and Lavinia (2008), Le Guin's final novel, reimagines Vergil's Aeneid from the perspective of a woman who, in the poet's telling, never speaks a word. An appendix presenting three essays by Le Guin adds context and commentary on the included novels, while previously unseen hand-drawn maps by the author speak to the scope and ingenuity of her peerless worldbuilding.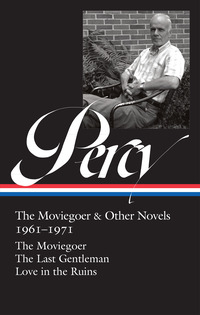 Walker Percy was an Alabama-born physician-turned-novelist who galvanized American fiction with stories of spiritual searching amid modern angst, perhaps most famously in the National Book Award–winning The Moviegoer (1961). Centering on a New Orleans stockbroker who finds in movies a resplendent reality that lifts him, for a time, out of the mire of everydayness, it is, according to volume editor Paul Elie, "the first work of what we call contemporary American fiction, the earliest novel to render a set of circumstances and an outlook that still feel recognizably ours." Walker's next two books, also included here, helped cement his reputation as a leading chronicler of American malaise and alienation. In The Last Gentleman (1966), Percy portrays a Southerner living in New York whose intermittent amnesia and odd moments of déjà vu lead him to imagine that the world catastrophe everyone fears has already occurred. A satirical work of speculative fiction, Love in the Ruins (1971) introduces a lapsed-Catholic psychiatrist and inventor of the lapsometer, a device that measures the spiritual sickness of a near-apocalyptic America torn apart by the forces of the far right and left. Three short nonfiction pieces cap the volume: Percy's National Book Award acceptance speech, his message to readers of the Franklin edition of The Moviegoer, and his address to the Publicists' Association of the National Book Awards on Love in the Ruins.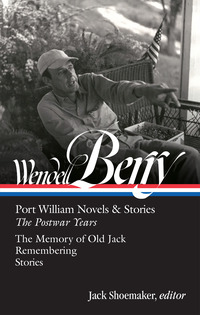 For more than fifty years, Wendell Berry has told the history of fictional Port William, Kentucky, from the Civil War to the present day, recapturing a time when farming, faith, and family were the anchors of community and the ligaments that bound one generation to the next. Library of America continues its definitive edition of Berry's fiction with this second volume of his Port William chronicle, prepared in close consultation with the author and presenting the complete story of the community in order of narrative chronology for the first time. In this second volume, editor Jack Shoemaker assembles twenty-three stories and two novels—The Memory of Old Jack (1974) and Remembering (1988)—whose stories span the years 1945 to 1978, depicting Port William at a postwar crossroads. As technology uproots old ways of life and residents who came of age after the Civil War disappear, the younger generation increasingly chooses to move away and not return, with the character Andy Catlett a rare exception. The volume will be published the month before Berry, one of just four living writers in the LOA series, marks his 90th birthday in August 2024.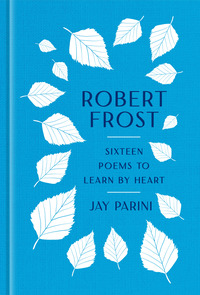 Speaking of birthdays, Robert Frost's sesquicentennial is coming up in 2024, and what better way to celebrate one of America's greatest poets than with a special edition presenting sixteen of his poems to learn by heart, selected and deeply reflected upon by poet and Frost biographer Jay Parini. Once asked why he so often recited his poems from memory, Frost remarked, "If they won't stick to me, I won't stick to them." Taking this characteristic "stickiness" of Frost's verse as his starting point, Parini exhorts readers to "slow down—to listen to Frost's words and phrases, to locate their deepest rhythms, and hear the tune of each poem as it unfolds." Through the act of memorization, he says, we can learn not only about a poem's structure and the resonance of its language, but also make Frost's matchless verse a part of our inner lives, available for recall at any time. A treasure for longtime Frost fans and new readers alike, this gift edition promises lasting literary nourishment for the soul and brain.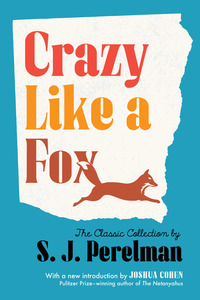 When S. J. Perelman was interviewed about his writerly identity, he quipped (in the third person), "before they made him, they broke the mold." Two new LOA paperbacks of Perelman's one-of-a-kind work prove the beloved humorist wasn't exaggerating. In Crazy Like a Fox (1944, 1947), presented here with a new introduction by Pulitzer Prize–winning novelist Joshua Cohen, Perelman gathered the very best of his uproarious stories and sketches. In its pages, you'll find such classics as the Joycean virtuoso performance "Scenario"; "A Farewell to Omsk," Perelman's homage to Dostoevsky; and "Farewell, My Lovely Appetizer," his side-splitting send-up of the hardboiled detective fiction of Raymond Chandler.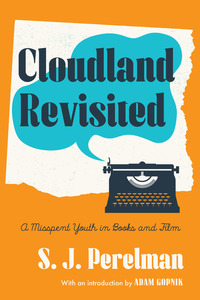 From October 1948 to October 1953, The New Yorker published Perelman's Cloudland Revisited series: twenty-two reviews of once-popular, all-but-forgotten books and silent films that made an indelible mark on the writer. Collected here for the first time, with a tribute to Perelman's art by his fellow New Yorker writer Adam Gopnik, these pieces breathe new life into their bygone subjects, among them Gertrude Atherton's sensationalist fantasy Black Oxen, Sax Rohmer's supervillain blockbuster The Mystery of Dr. Fu-Manchu, Edgar Rice Burroughs's Tarzan of the Apes, and George Barr McCutcheon's 1901 historical fantasy novel Graustark—the Game of Thrones of its era. With self-deprecating humor and frequent embarrassment, Perelman reflects on the joys of rereading and rewatching, all the while attesting to The New York Times's claim that he could "transform the common cliché or figure of speech into an exploding cigar."