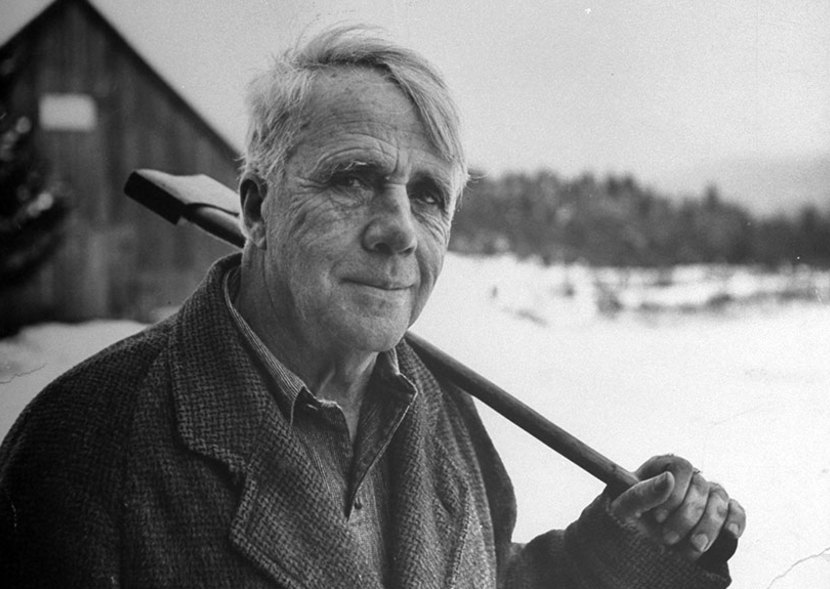 Major works:
"The Death of the Hired Man" • "Mending Wall" • "The Road Not Taken" • "Fire and Ice" • "Stopping by Woods on a Snowy Evening" • "Acquainted with the Night" • A Boy's Will • North of Boston
"Frost's poetic speech is the speech of a mature mind, fully awake and in control of itself; it is not the speech of dream or of uncontrollable passion. Except in reported speech, interjections, imperatives and rhetorical interrogatives are rare. This does not mean, of course, that his poems are lacking in feeling; again and again, one is aware of strong, even violent, emotion behind what is actually said, but the saying is reticent, the poetry has, as it were, an auditor chastity."
—W. H. Auden
"How little Frost's poems seem performances, no matter how brilliant or magical, how little things made primarily of words, and how much things made out of lives and the world that the lives inhabit! . . . Frost is that rare thing, a complete or representative poet, and not one of the brilliant partial poets who do justice, far more than justice, to a portion of reality, and leave the rest of things forlorn. When you know Frost's poems, you know surprisingly well what the world seemed to one man."
—Randall Jarrell
Read the poem
The Oven Bird
Robert Frost
There is a singer everyone has heard,
Loud, a mid-summer and a mid-wood bird,
Who makes the solid tree trunks sound again.
He says that leaves are old and that for flowers
Mid-summer is to spring as one to ten.
He says the early petal-fall is past
When pear and cherry bloom went down in showers
On sunny days a moment overcast;
And comes that other fall we name the fall.
He says the highway dust is over all.
The bird would cease and be as other birds
But that he knows in singing not to sing.
The question that he frames in all but words
Is what to make of a diminished thing.
Read a passage from The Oven Bird by Robert Frost