"Yet do I marvel at this curious thing:
To make a poet black, and bid him sing!"
—Countee Cullen, 1925
One of the leading lights of the Harlem Renaissance, poet Countee Cullen burst onto the literary scene in his early twenties with Color (1925), a debut collection of verse that made him, in H. L. Mencken's words, "famous, like Byron, overnight."
In that book and in the four equally dazzling volumes that followed over the next decade, which include such poems as "Heritage," "Atlantic City Waiter," and "The Ballad of the Brown Girl," he combined a virtuoso handling of traditional lyric forms with bold explorations of racial, sexual, and religious themes that shocked some of his early readers and remain powerfully relevant and provocative to this day.
Though his formal mastery was widely celebrated, particularly by an older generation of writers like W. E. B. Du Bois and James Weldon Johnson, Cullen's allegiance to the high literary poetic tradition made him controversial at a time when peers like Langston Hughes were beginning to fashion their own art out of black vernacular forms. But as editor Major Jackson writes in the introduction to Library of America's Cullen volume, "after all such arguments are done and forgotten, Cullen's poems will still be able to give great pleasure on their own terms."
Now available as an eBook for the first time, Library of America's Countee Cullen: Collected Poems is the only comprehensive edition of this essential poet currently in print. It begins with Color and continues through Copper Sun (1927), The Ballad of the Brown Girl (1927), The Black Christ & Other Poems (1929), and The Medea, and Some Poems (1935)—reprinted for the first time with the illustrations from the original editions. The volume also includes playful verses from Cullen's 1940 children's book The Lost Zoo, along with dozens of previously uncollected poems, including eight published here for the first time.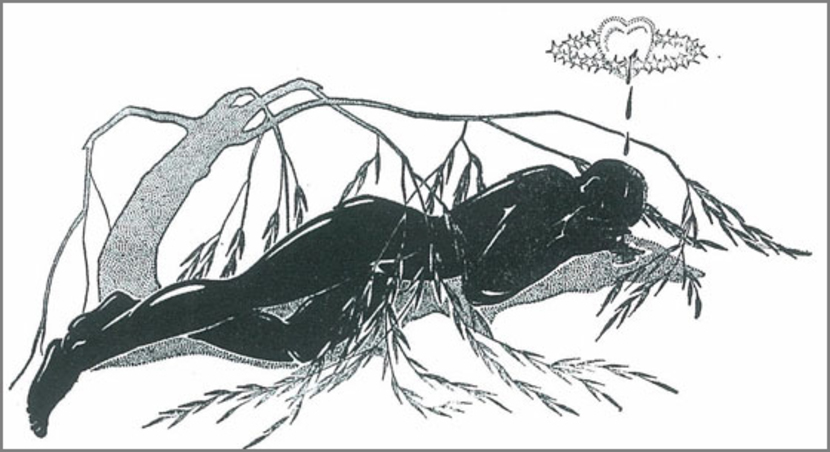 Throughout his life, Cullen often maintained that he was born and raised in New York City, but he was probably born Countee Lucas in Louisville, Kentucky, in 1903. When he was nine, his mother sent him to live with a family friend (possibly his grandmother) in the Bronx. His new caretaker died when Countee was fourteen and he was adopted by a prominent Harlem pastor. An academic star in high school and later at NYU and Harvard, the young writer published all his books as Countee Cullen (although he signed all his correspondence as Countée and pronounced his name "Coun-tay").
Increasingly struggling to earn a living from his literary activities in the 1930s, Cullen began teaching at Frederick Douglass Junior High School, where he became an early mentor to the young James Baldwin. Around this time he started channeling his gifts into other forms: his only novel, One Way to Heaven, appeared in 1932, followed by two collections of children's poems in the early '40s. He was collaborating with Arna Bontemps, another notable figure of the Harlem Renaissance, on the musical St. Louis Woman when he died of kidney failure in January 1946.
---