Our series of guest blog posts by contemporary American writers continues today with a contribution from poet, essayist, and translator Forrest Gander, whose latest collection of poems, Be With, is published this week by New Directions.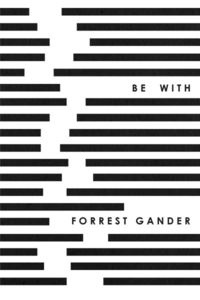 Organized in three parts, Be With includes Gander's reimagining of verse by the sixteenth-century Spanish mystic St. John of the Cross; a multilingual tour through the "syncretic geological and cultural history" of America's border with Mexico; and, in the third section, a stark personal reckoning with grief and loss.
Reviewing Be With in The New Yorker last week, Dan Chiasson called the collection "harrowing" but added, "In the same way that the vocabulary of faith might aid a religious poet in a time of crisis, Gander's deep affinity for the natural world provides a kind of solace." An advance notice on NPR.org concluded, "Reading this book may hurt, but it will help people to keep living through what they thought they could never survive."
In the following piece, Gander discusses the works that informed his own grappling with some of life's most difficult experiences.
---
What part of your grieving, after a lover's death, is just self-pity? At what point does referencing the physical details that evoke your memory of someone slip into breathy sentimentalism or even grief porn? Are you honoring the dead by speaking about her constantly or are you only going on and on about yourself? What if, instead of "five stages of grief," there is only one relentless convulsion that you face or turn your face from for the rest of your life? What if the abyss overwhelms you, but you can't bear to look away?
It's called creep: when cells rimming a wound reach toward each other and close the wound. But what kind of monster could reconstitute itself after such a wound? How to write loss?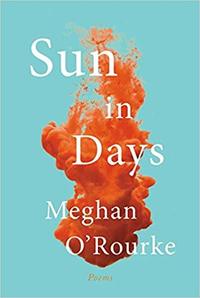 One lasting book, less of an influence on Be With than a companion on the same road, is Sun in Days by Meghan O'Rourke. In poems where the grammar is normative but exceptionally on point— "I know it seems bare to say it"—or broken, or stretched across caesurae, or jammed by interference patterns, which is to say in formally restless poems, O'Rourke braids whole lineages of grief that test what it means to survive when one is swallowed by loss, gut-dropped into the abyss of the self, living a present that is always past tense. Instead of contributing to an atmosphere of depression or even of brooding darkness, the mind of the poems is so unexpectedly precise that it illuminates a signal range of human feeling with its compassionate questioning.
In his novel Say Her Name, Francisco Goldman tries to come to terms with his wife's death and with the mess of his life—not in order to bring order to it, but to learn to negotiate the disorder. Say Her Name is a decathlon of genres—journalism, science, poetry, travel writing, diagrams, diary entries, memoir, fiction—that vibrate against each other in jumbled temporal sequences. The jittery structure of the novel comes to feel as distraught and emotionally precarious as the narrator.
Bridge of the World is Roberto Harrison's newest book of poems. To wrestle with a protean self at odds with the generally agreed upon meanings of the world, to resolve to open oneself to visionary experience and to find that resolve to be climacteric, to make oneself susceptible to the breath of horses, to suffer awkwardness in hazarding honest declaration, to discover ecstasy in the orbit-leaping revelations of words: such are the infinitive passions of Roberto Harrison's riveting book.
In Brian Evenson's novel Immobility, the sthenic but half-paralyzed main character struggles at the outermost limits of human endurance for as long as he is conscious, trying against all odds to navigate an apocalyptical world from which most of his memories have been torn. Inside unknowing, crushed by waves of violence and loss, without compass or comfort, who among us has the will to keep on even if it means to keep on failing, and not necessarily failing better?
Years ago the writer and filmmaker Lee Ann Brown and I made a lyrical film of James Agee's A Death in the Family, a novel that, along with Let Us Now Praise Famous Men (both collected in a single Library of America volume) and Agee's letters to Father Flye are among the works of contemporary literature that have channeled the deepest courses through my Southern bloodstream.
Nothing I've written in the last thirty-five years is not, at some level, a collaboration with C. D. Wright. Our vocabularies, like saliva that mixed when we kissed, were forever a collaborative improvisation. Our words were expressed from the body of our long relationship. For me, even the words to come are hers, foretold. And so C. D. Wright's accomplishment as a writer, the inimitable trajectory of her work—from Translations of the Gospel Back into Tongues to Deepstep Come Shining to One Big Self to One With Others_—marks my collection of poems, _Be With (a title drawn from one of her recent poems), as it also marks, I keep hearing, the books of so many other writers. And however often I may have thought myself the lender in our lexical relationship, I see in retrospect that in all things, I was mostly the borrower.
---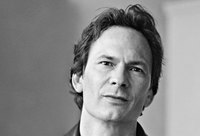 Born in the Mojave Desert, PEN Translation Award for his translations of the Bolivian poet Jaime Sáenz, and his most recent translation is _Then Come Back: The Lost Neruda Poems (Copper Canyon, 2016). Be With is his fourteenth collection of poetry.