Jack London (1876–1916)
From Jack London: Novels & Stories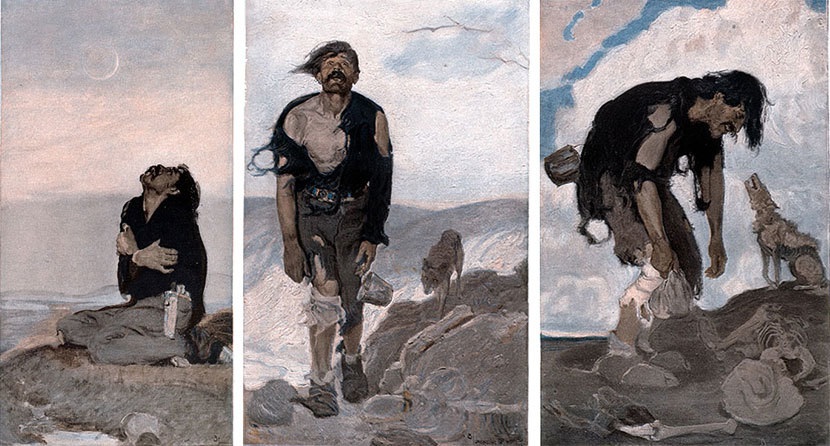 Jack London was born 142 years ago today, on January 12, 1876.
The past two weeks, as we "endured" the harsh winter weather (often sitting by our heaters), he came to mind, because few authors have written about subfreezing survival better than London—and he wrote from personal experience. At the age of twenty-one, he and his brother-in-law went to the Yukon region at the height of the Klondike Gold Rush and spent the winter of 1898 trapped in a cabin in a remote area. By the spring he was suffering from advanced scurvy. (He would lose four front teeth from the disease, adding to the several teeth lost in a childhood fight.) When the river had thawed enough, his companions constructed a raft and sent London, with a companion, back to civilization. In all he traveled over 1,500 miles down the Yukon River before boarding a steamer to Washington State. He reached home in Oakland with gold dust in his pockets worth less than five dollars.
In "Love of Life," London revisits the Yukon region. Yet, while the landscape is as bleak, unforgiving, and treacherous as ever, the story is actually set during an arctic summer. We present it in full as our Story of the Week selection.