The second volume of Library of America's John Ashbery edition, Collected Poems 1991–2000, arrived earlier this fall, just after the poet's death on September 3 at the age of ninety.
Mark Ford, editor of the Ashbery edition, is one of several poets and critics who contributed to LOA's online tribute page for Ashbery, and he also provided The Guardian with an obituary in which he summed up:
Ashbery's work presents a restless, supremely sophisticated imagination meditating self-reflexively on experience, creating in the process a "flow chart," to borrow the title of his longest work, of the vagaries of memory and the fluctuations of consciousness.
Below, Ford describes some of the revelations he encountered while editing the book, and explains what makes this phase of Ashbery's long career so distinctive.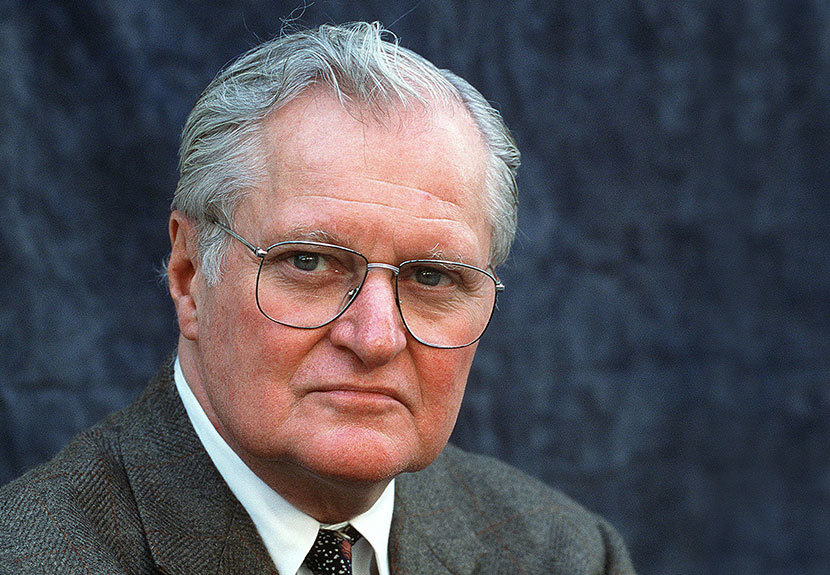 Library of America: With Ashbery's death in September, Collected Poems 1991–2000 has an unintended valedictory quality. How does this decade fit into the overall arc of his career, now that we can see it whole?
Mark Ford: I think the '90s might be characterized as Ashbery's most expansive decade. There is a plenitude to the poems of this period, most obviously signaled by the enormously long Flow Chart, that suggests he was eager to braid together all the different poetic idioms that he had evolved in the earlier phases of his career. This can make these poems occasionally sound as if they are bouncing echoes off his own previous work. He also, I think, pushes further the notion of the lyric as not only presenting an artfully crafted transcription of the fluctuations of consciousness, but as an echo chamber in which literary allusions to favorite poems, such as Cowper's "The Castaway" or Thomas Lovell Beddoes "Dream-Pedlary," as well as references to all manner of films and comic strips and operas and waltzes and symphonies, collide with personal memories or random speculations, speculations both profound and goofy—but "collide" is perhaps too strong a word, for in this period the various sources tend to slide seamlessly into each other.
LOA: More than two and a half decades after publication, 1991's Flow Chart stands alongside Self-Portrait in a Convex Mirror (1975) as one of Ashbery's major achievements. What makes Flow Chart significant?
Ford: In 1985 John was awarded a MacArthur Fellowship, which enabled him to give up teaching and art reviewing, and devoted himself wholly to poetry. Two years later his mother died, and the painter Trevor Winkfield, to whom Flow Chart is dedicated and who furnished the painting on its original cover, suggested he write a really long poem not so much about his mother, as about the thoughts and memories triggered by his feelings for her.
Flow Chart is not only very long itself, but makes use, mainly, of long lines, as did, incidentally, his first major long poem, "The Skater" of 1965. Flow Chart's length was actually determined in advance—John set out to keep writing until he'd filled 100 typewritten pages. In the event one of these pages went astray in the publication process, but it turned up in the Ashbery archive in Harvard, and has been restored in this new edition.
What makes the poem significant? Well, in my opinion he was working at the height of his powers in the late 1980s, and Flow Chart, for all its serpentine divagations and weird experiments—his use of a double sestina for instance, with endwords derived from a double sestina by Swinburne—channels strong emotional currents.
LOA: In 2005, you wrote that Ashbery "rather stubbornly still cherishes the old Whitmanian ideal of aiming the poem at as wide a constituency as possible, however marginal the poet's current status within society itself." How does that aspiration inform the poems in this new collection?
Ford: There can be a tendency among critics to classify American poets as belonging to particular tribes or factions, but I think John always nurtured the ideal of a poetry, like that of Whitman, capable of containing multitudes, of speaking for all. Indeterminacy, often through pronoun confusion ("It wants to go to bed with us," Kenneth Koch once quipped, might be taken as the archetypal Ashbery line) is the principal means whereby he achieves this concept of the poem as "one-size-fits-all," as he once put it, as appealing to readers on the most general terms, rather than in relation to directly signified affiliations.
His '90s poems find a variety of new ways of conjugating the mish-mash of voices that surround us—"A Driftwood Altar," the title of one of my favorite poems in Hotel Lautréamont, perfectly catches the sense these poems often create of improvising an existence out of whatever happens to surround us, moment by moment.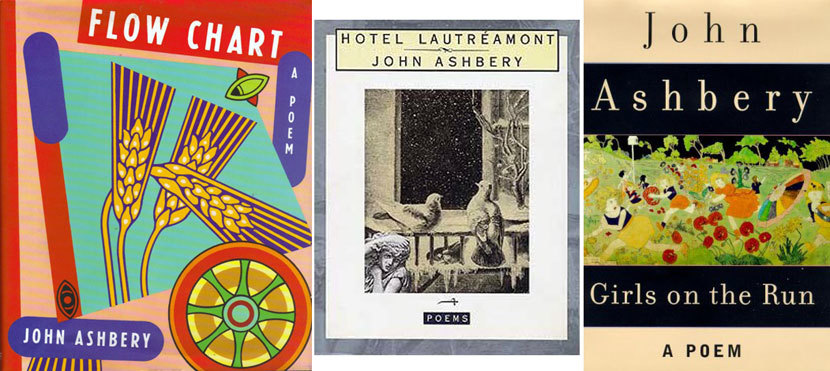 LOA: Girls on the Run (1999) is a book-length poem loosely based on the work of the outsider artist Henry Darger. Was there any precedent in Ashbery's work for his being inspired to such an extent by one artist? What do you think he responded to in Darger's somewhat outré imaginative universe?
Ford: Well, obviously Self-Portrait in a Convex Mirror is based on a work by