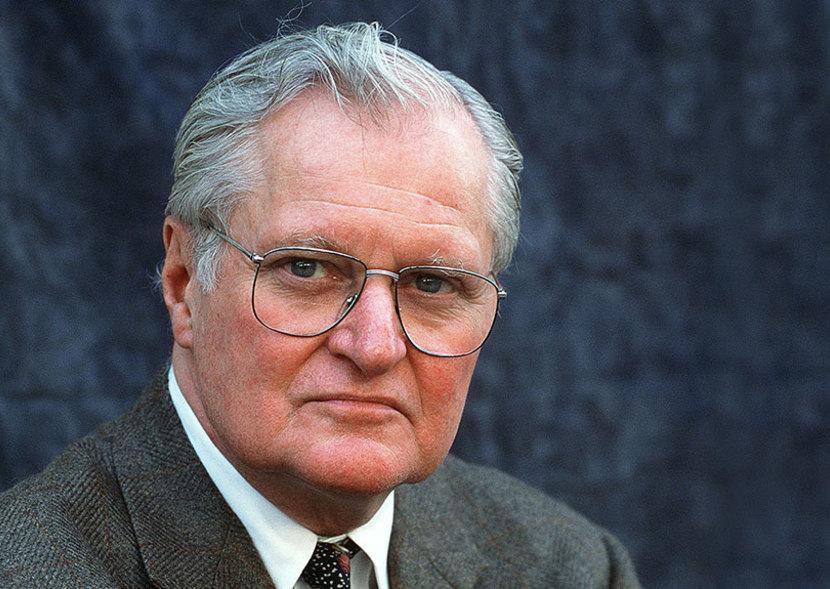 Major works:
Some Trees • The Tennis Court Oath • The Double Dream of Spring • Self-Portrait in a Convex Mirror • Houseboat Days • Flow Chart
The work of John Ashbery has inspired and influenced countless poets, and delighted several generations of readers. It is a poetry alert to all the possibilities of language and all the quicksilver movements of the mind as it engages with the most fleeting moments of experience. The most ordinary turns of phrase and unconscious habits of speech are plucked out of the common flow and given a startling impact. Ashbery has remarked: "I'm not very good at 'explaining' my work. . . I'm unable to do so because I feel that my poetry is the explanation. The explanation of what? Of my thought, whatever that is. As I see it, my thought is both poetry and the attempt to explain that poetry; the two cannot be disentangled." Sometimes taken as hermetic, Ashbery's poems can just as easily be taken as capacious, lively and often humorous with perception, suffused with feeling and wide open to the unexpected.
"In a crucial sense John Ashbery does not exist in his poems. A singular quality of his poetry is what I would call its egolessness: the absence of the self as the self is traditionally conceived… Just as all the characters in a dream may be understood as projections of the dreamer's self, so too with the voices populating Ashbery's poetry. But there is a further twist. Ashbery's capacity for egolessness endows him with a sort of negative capability—the ability to empty himself so thoroughly that he can lose himself amid the objects of his attention."
—David Lehman, The Last Avant-Garde (1999)
Read the poem
Crazy Weather
John Ashbery
It's this crazy weather we've been having:
Falling forward one minute, lying down the next
Among the loose grasses and soft, white, nameless flowers.
People have been making a garment out of it,
Stitching the white of lilacs together with lightning
At some anonymous crossroads. The sky calls
To the deaf earth. The proverbial disarray
Of morning corrects itself as you stand up.
You are wearing a text. The lines
Droop to your shoelaces and I shall never want or need
Any other literature than this poetry of mud
And ambitious reminiscences of times when it came easily
Through the then woods and ploughed fields and had
A simple unconscious dignity we can never hope to
Approximate now except in narrow ravines nobody
Will inspect where some late sample of the rare,
Uninteresting specimen might still be putting out shoots, for
all we know.
Read a passage from Crazy Weather by John Ashbery