What exactly constitutes "American literature," and what are its boundaries? Is it coterminous with the country known as the United States of America, either geographically or historically? And in an era increasingly marked by globalization, is it still productive to think of a national literature as defined by national borders?
For several years and several books, these and related questions have been a fruitful line of inquiry for Wai Chee Dimock, William Lampson Professor of English at Yale University. In a series of critical studies, Dimock recasts classic American writing as, in her words, a "commingling of near and far, with words and worlds continually in motion." Her work traces lines of affinity forward and backwards in time, and relocates American writers both canonical (Emerson, Thoreau) and contemporary (Gary Snyder, Maxine Hong Kingston) in eye-opening global contexts.
Dimock's most recent publication is American Literature in the World: An Anthology from Anne Bradstreet to Octavia Butler (Columbia University Press, 2017), which she and her co-editors offer as "not so much a brand-new canon of American literature as a different kind of field guide." The collection foregoes conventional chronological or geographic arrangements in favor of grouping writers around several key themes like "War" and "Religion"—an approach that yields a number of stimulating juxtapositions and unforeseen counterpoints. A sequence in the "War" section puts excerpts from Norman Mailer's _The Naked and the Dead and John Hersey's Hiroshima into dialogue with very different perspectives on the Pacific conflict from Leslie Marmon Silko and Chang-Rae Lee. In "Religion," Washington Irving's engagement with the culture of Moorish Spain precedes autobiographical accounts by Paul Bowles and Malcolm X of their travels in Morocco and Saudi Arabia, respectively; the section concludes with the lyrics to the Grateful Dead's "Blues for Allah." (A playful erasure of distinctions between high and popular culture is also part of Dimock's m.o.)
Wai Chee Dimock's first book, LOA: While acknowledging how important the attention to race, gender, and class has been to literary studies in recent decades, your introduction to American Literature in the World also suggests that such emphases now run the risk of becoming "automatic reflexes." Have you encountered pushback on that idea, given our current cultural climate, or are students receptive to new ways of thinking about these works?
Dimock: African American, Asian American, Latino, and Native American authors are well represented in the anthology, but under categories other than race, gender, and class. My pedagogy also reflects this. Students have been receptive, since the five categories that we do use—war; food; work, play, and travel; religions; and the nonhuman—seem to give them fresh and interesting ideas for papers.
This semester I'm teaching a course called "The Nonhuman in Literature and Culture"—Emily Dickinson, Elizabeth Bishop, Ursula K. Le Guin, and Octavia Butler are on the syllabus. It's a good way to bring together different genres and traditions across customary divides, making the discussions less polarizing and more hospitable to new points of view.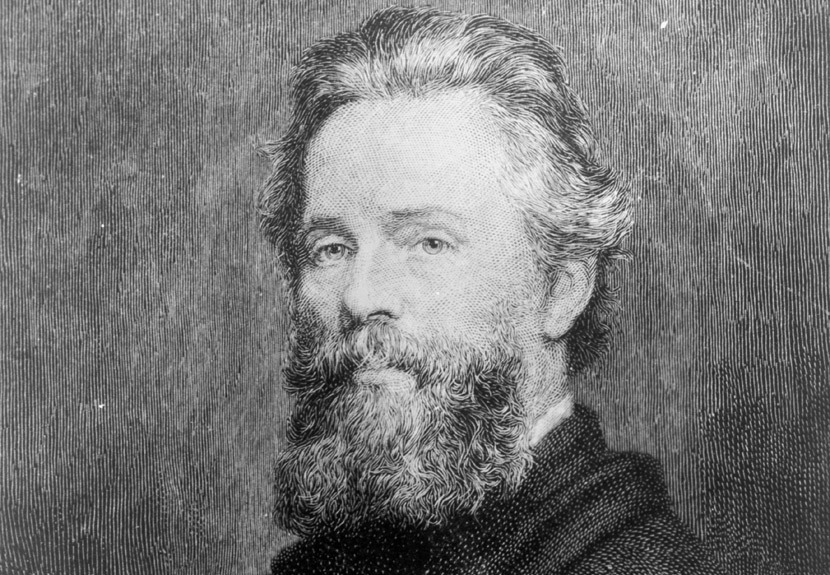 LOA: Your first book was a critical study of Herman Melville, and four excerpts from Moby-Dick (more than from any other single text) appear in American Literature in the World. Is Melville a paradigmatic figure in this transnational approach to American writing? If he is, what makes him one?
Dimock: Moby-Dick is "transnational" both in terms of content—it is a novel about ships and oceans—and in terms of the cross-medial genealogies it has spawned. Other works by Melville, including Typee, Omoo, Redburn, White-Jacket, Israel Potter, and Billy Budd, also have narrative arcs extending beyond the United States. But Moby-Dick is unique in having a large and heterogeneous following, offering inspiration and irritation to the likes of Joseph Conrad, Cesare Pavese, Thomas Mann, C. L. R. James, Amitav Ghosh, Agha Shahid Ali, and Junot Diaz, not to mention anime artists in Japan. Emoji Dick—a crowd-sourced translation of Moby-Dick into pictograph—was published in 2013.
LOA: Among its other innovative aspects, American Literature in the World comes with a companion website featuring annotated selections from the book. What has the response to the website been so far? Going forward, how do you see the role of the website evolving?
Dimock: My classes have relied heavily on the website, building on the capabilities of this platform to add new pages featuring paper outlines, work-in-progress blogs, sample papers, and peer comments. I hope others will use the anthology's table of contents as well as this additional material to build new syllabi for their own needs.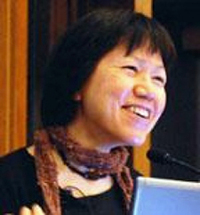 LOA: Some of your recent critical writing investigates emerging connections between science, popular culture, and American literature. Is that an especially fruitful area of study right now? Are anxieties about climate change and automation part of what's driving this trend?
Dimock: Science fiction seems to me one of the most vital genres right now, one that allows us to address urgent contemporary issues such as climate change, bio-engineering, automation, and artificial intelligence. I see a synthesis between the sciences and the humanities as one of the most exciting possibilities on the horizon: popular culture has a huge role to play in this regard.