Library of America is pleased to announce that its founding trustee G. Thomas Tanselle was honored for a lifetime of literary and textual scholarship last month in London when he received the 2015 prestigious Gold Medal of the Bibliographical Society.

Founded in 1892, the Bibliographical Society bills itself as "the senior learned society dealing with the study of the book and its history." The Society awards its Gold Medal to scholars in recognition of their significant contribution to bibliography and book history.
Professor Henry Woudhuysen, President of the Bibliographical Society, presented Tanselle with the medal in an October ceremony at the Royal College of Physicians in London. Woudhuysen spoke of Tanselle as an "exponent of humanistic scholarship" and went on to describe his work:
To use a phrase that he admires, he is always interested in "minds at work." . . . Above all he is unusual in his ability to achieve, to realize, what is perhaps the most difficult part of bibliographical studies: not just clear thinking about the subject in hand, but something that is much harder, the clear and economical expression of that thinking.
Tanselle joins a distinguished line of previous Gold Medal recipients dating back to 1929.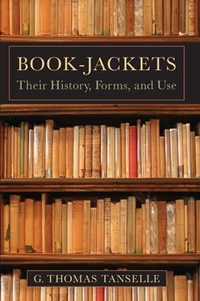 Tanselle, a former vice president of the John Simon Guggenheim Memorial Foundation and adjunct professor of English at Columbia University, is president of the Bibliographical Society of the University of Virginia and co-editor of the Northwestern-Newberry Edition of the writings of Herman Melville. He is the author of numerous scholarly books, from a 1967 study of the early American playwright Royall Tyler to an illustrated history of book jackets in 2011. Tanselle has also served as president of the Bibliographical Society of America, the Grolier Club, and the Society for Textual Scholarship.
For Library of America, Tanselle formulated the textual policy for LOA editions and serves as Chair of the Committee on Textual Standards. He is editor of two Herman Melville volumes in the LOA series, Typee, Omoo, Mardi and Redburn, White-Jacket, Moby-Dick.