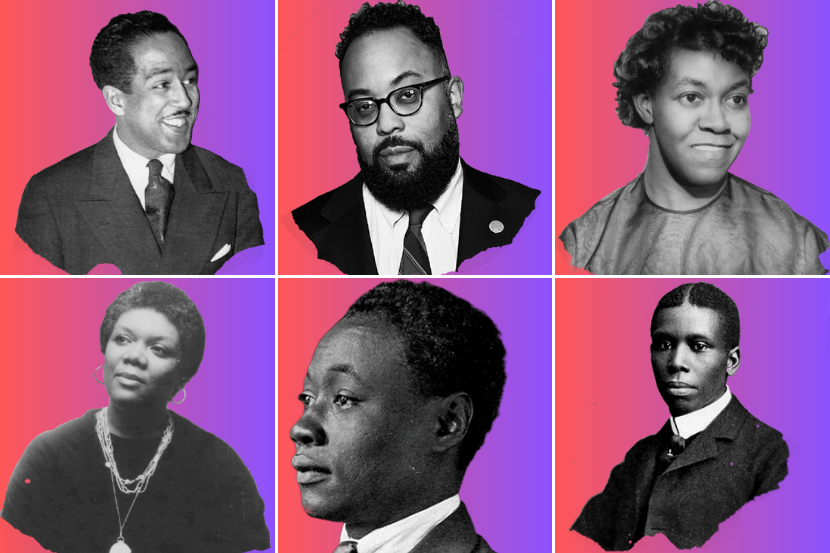 If you believe in LOA's mission and would like to support our activities in a substantial way, nothing is more helpful than endowing a volume in the series to keep it permanently in print. Your gift will have prominent recognition in the book, and as a Guardian of American Letters you will make a lasting contribution to American culture.
This month's featured candidate for adoption is African American Poetry: 250 Years of Struggle & Song, edited by poet and scholar Kevin Young. A momentous literary achievement, it represents the biggest, most ambitious anthology of Black poetry ever published, collecting 250 poets "both canonical and overlooked to build an implicit but unassailable case that Black poetry is central to American literature," according to The New York Times Book Review.
"It is overwhelming to contemplate the variety and history contained in this volume," writes Parul Sehgal in The New York Times. "The poems gathered here have the force of event. They were written as acts of public mourning, and as secrets; they are love poems and bitter quarrels. They are prized company."
John Powers, speaking on NPR's Fresh Air, concurs: "The writers featured in this volume—most of whom I didn't know—are poets who explore the whole range of human experience—love, death, jazz, food, menopause, fatherhood, gentrification, moon landings, even jive artists who wrap themselves in Black suffering just to get ahead. In different ways, they celebrate, in Lucille Clifton's words, 'that every day / something has tried to kill me / and has failed.'"
Make your mark on American literary history. A fully tax-deductible contribution of $75,000 to the Guardians of American Letters Fund will help to keep this landmark anthology in print and available to future generations of readers—a lasting testimony to the brilliance of Black American poetry and to your generous gift. Guardians and individuals they designate are recognized on a special acknowledgment page in the front of the volume of their choice, and this acknowledgment will appear in every future printing of the book.
Learn more about becoming a Guardian of American Letters.
• Donors to the Guardians of American Letters Fund
• Complete list of titles available for adoption