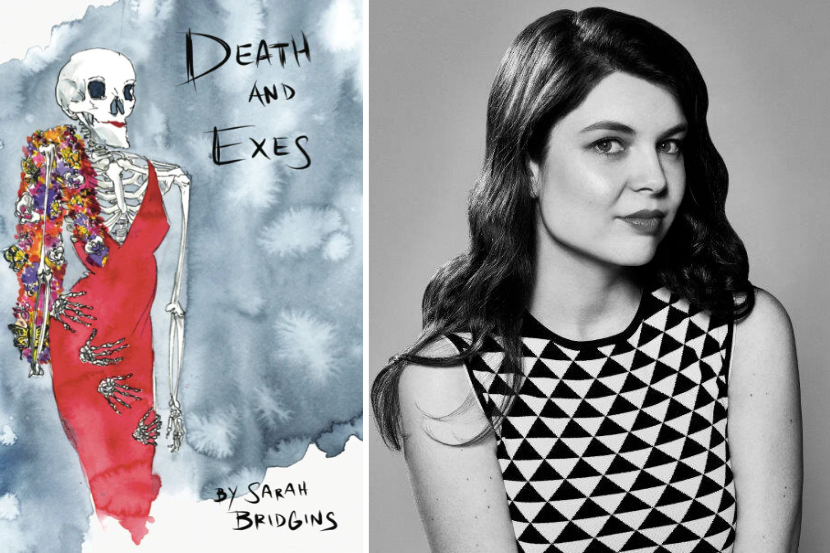 In the keenly observed, darkly comic poetry of Sarah Bridgins, grief and mourning find unexpected outlets: watching RuPaul's Drag Race and Hellraiser, listening to Dolly Parton, performing burlesque, binge-eating, and impulse-shopping to chase away the sadness.
With her debut collection, the Sexton Prize–winning Death and Exes (The Black Spring Press Group, 2022), Bridgins both relishes and recoils from the superficiality of pop culture, trash TV, and fashion, using her beguiling voice—at once colloquial and teeming with subtext—as a connective thread linking the highs and lows of art and lived experience.
"Thrumming with frank grief, sharp humor, and coruscating desire, in the candidly erotic tradition of Sharon Olds, Sarah Bridgins's poems will gut you with a rhinestone cake knife and leave you for dead," writes novelist Rachel Lyon.
Below, Bridgins shares three books that helped lay the groundwork for her intoxicating debut.
---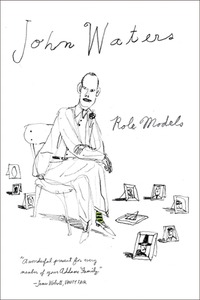 Role Models by John Waters
It feels extremely lame to admit this, but I was never a big fan of John Waters's films. I watched Hairspray and Crybaby as a kid and had a prudish aversion to their campy tone even though they were relatively mainstream by Waters's standards. But my dad loved John Waters, and right before he died he gave me his copy of Waters's essay collection Role Models. Each essay explores different individuals whom Waters finds inspiring, from Rei Kawakubo, founder of the luxury clothing brand Commes des Garçons, to outsider pornographer Bobby Garcia.
He writes about all of his subjects with the same reverence and generosity; his love for them pulses off the page. The book is an argument for embracing your obsessions, in a sincere and unironic way, no matter how trashy or esoteric they might be. It gave me permission to explore subjects in my work I might not have otherwise, like my love for The Real Housewives or the movie Hellraiser.
It was also the influence behind a more general theme of my collection, which is allowing oneself to find comfort in joy wherever possible, especially during difficult times. My dad died not long after I read Role Models and I blame John Waters for the fact that my apartment is filled with animal skeletons and plush food with faces on them.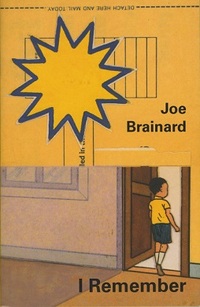 I Remember by Joe Brainard
I first read I Remember in an experimental poetry workshop I took at NYU. I don't know why I decided to take an experimental poetry workshop. No one would ever describe my poetry as experimental and I had zero interest in changing the way I wrote. Because of this I hated the workshop and the professor hated me. The one thing I got out of it was an introduction to this beautiful little book by Joe Brainard.
Joe Brainard was a New York School writer who was in the same friend circle as Frank O'Hara, another poet I adore. I Remember is essentially a memoir in the form of a book-long list of things Brainard remembered from his childhood in Oklahoma in the '40s through his early years living in New York in the '60s, with each memory beginning with the phrase, "I remember." It seems like the kind of book anyone could write. But it's not. Only Brainard could have written something so hilarious, heartbreaking, and revealing in such a seemingly simple format.
If your voice is funny enough, smart enough, honest enough, you can write a 200-page grocery list and people will want to read it.
I Remember taught me that voice is everything. If your voice is funny enough, smart enough, honest enough, you can write a 200-page grocery list and people will want to read it. The whole book is extraordinarily vulnerable, filled with embarrassing admissions like, "I remember when I won a scholarship to the Dayton, Ohio, Art Institute and I didn't like it but I didn't want to hurt their feelings by just quitting so I told them my father was dying of cancer" alongside more straightforward entries like, "I remember Lazy Susans."
By the end of the book you feel like you're best friends with the most delightful and dysfunctional person you've ever met, and you just want to spend more time with him. Brainard followed up I Remember with I Remember More, More I Remember More, and I Remember Christmas. I'm devastated that all of these follow-ups are out of print and I have never been able to get my hands on them.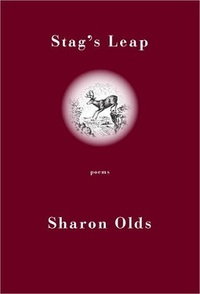 Stag's Leap by Sharon Olds
Sharon Olds was one of my first loves when I started taking poetry workshops in college. She wrote about subjects you weren't supposed to write poems about, because they were too feminine or cliched. She wrote beautiful, graphic poems about sex and her body, including "Ode to Menstrual Blood" and "Diaphram Aria." She found a way to take experiences that should have been too universal to have an emotional impact and make them achingly specific.
Olds wrote her Pulitzer Prize–winning collection Stag's Leap when her husband of over thirty years left her. She manages to write about the trauma and grief of divorce, an experience millions of people go through every year, in a way that's devastatingly new. It's a crushing book. I read most of it in between crying jags.
There can be a certain, largely misogynist, stigma against poets who write in a colloquial style about their personal life. Sharon Olds gave me a model for just how powerful this kind of poetry can be.
---
Sarah Bridgins is the recipient of the 2018 Sexton Prize from Eyewear Books. Her writing has appeared in Tin House, BuzzFeed, and Bustle, among other publications. She lives in Brooklyn where she is the co-host of the Ditmas Lit reading series.