John Muir (1838–1914)
From John Muir: Nature Writings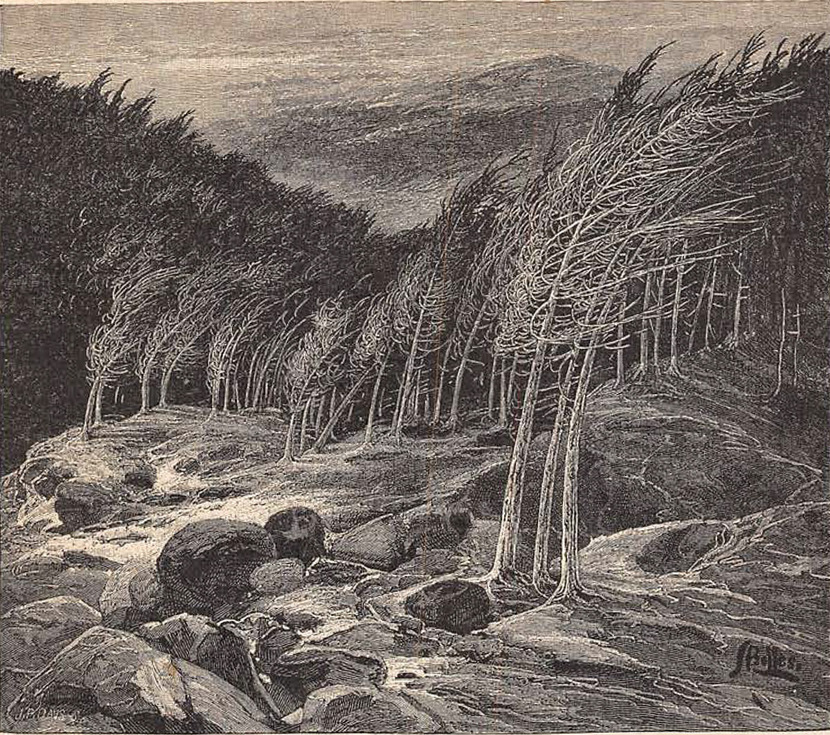 The naturalist and author John Muir was born 185 years ago, on April 21, 1838, in Dunbar, Scotland.
One of Muir's most famous essays, a magazine piece that brought him to the attention of a wide readership, describes an evening along the Yuba River in the California mountains when an extraordinary storm hit the area and he climbed to the the very top of a 100-foot-tall Douglas fir to ride out the gale.
Muir's life was filled with adventures of this sort—daring challenges he called "scootchers." While still living in Scotland (his family immigrated to the U.S. when he was 11), he and his younger brother David would provoke each other to increasingly challenging exploits, such as scaling the walls of Dunbar Castle or even the roof of their own four-story home, which "offered fine mountaineering exercise."
One night, he recalled in his memoir "The Story of My Boyhood and Youth," he opened his bedroom window "in search of good scootchers and hung myself out over the slates, holding on to the sill, while the wind was making a balloon of my nightgown. I then dared David to try the adventure, and he did. Then I went out again and hung by one hand, and David did the same. Then I hung by one finger, being careful not to slip, and he did that too." The challenges increased in danger until David got stuck at the top of the roof, "lost courage and began to greet (to cry)" that he couldn't get down. John had to drag him back in through the window by the heels to avoid discovery by their parents.
By the time he was living in California he was daring himself rather than his brother—but always with an eye to safety. In the essay "A Wind-Storm in the Forests," he not only describes his "tree ride" venture but explains why the particular tree he chose was one of the safest places he could be during the storm.