Henry David Thoreau (1817–1862)
From Henry David Thoreau: Walden, The Maine Woods, Collected Essays & Poems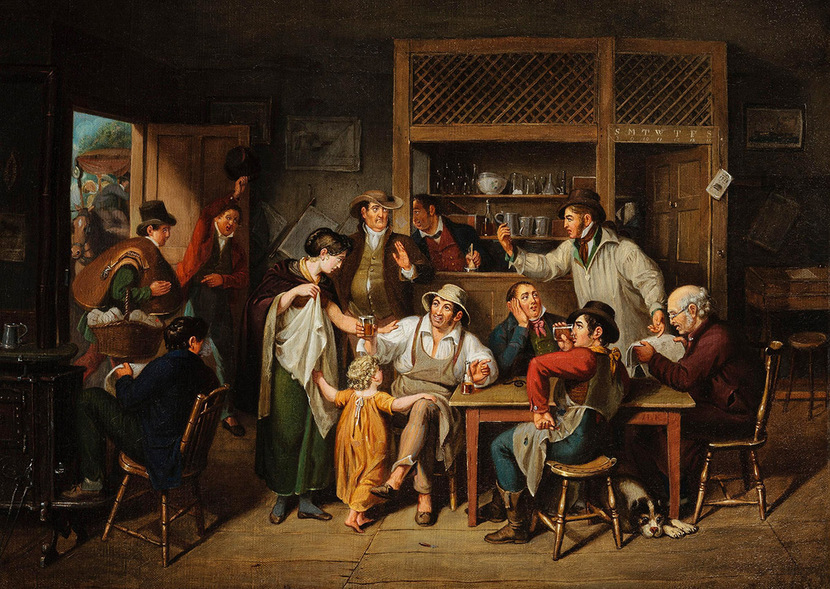 Henry David Thoreau lived for much of 1842 in New York—specifically on Staten Island—while he tried to launch his career as a writer by visiting publishers in Manhattan. The 25-year-old stayed at the home of William Emerson, the brother of Ralph Waldo Emerson, but Henry's letters to Concord convey how deeply homesick he was. "Methinks I should be content to sit at the back-door in Concord, under the poplar-tree, henceforth forever," he wrote to his mother.
Frustrated by his lack of success in getting anything published, he anxiously submitted to one friendly editor the only work that he specifically "wrote to sell." Perhaps the theme is no surprise: the essay, "The Landlord," is about how the successful innkeeper provides a home away from home for guests.
Thoreau's essay evoked his varied experiences with inns and taverns from his long treks near his hometown. Three years earlier, he and his brother, John, traveled in their homemade boat sixty miles up the Concord and Merrimack rivers and stayed one night at Tilton's Inn near Thornton, New Hampshire. Despite their late arrival and early departure, "the remembrance of an entertainment still remains, and among publicans Tilton's name still stands conspicuous in our diary." Similarly, the year before his stay in New York, he had hiked to Mount Wachusett and spent the last night of his journey under "the brave hospitality of a farmer and his wife, who generously entertained [Thoreau] at their board" even though he had little to pay them.
During that same trip, however, he "met with no very hospitable reception" at one wayside inn. The experience reminded Thoreau of a sarcastic description he had read in a guidebook for travelers in Sweden: "You will find at Trollhätte excellent bread, meat, and wine, provided you bring them with you."
For our Story of the Week selection, we present "The Landlord,cwith an introduction summarizing Thoreau's disappointing year in New York: