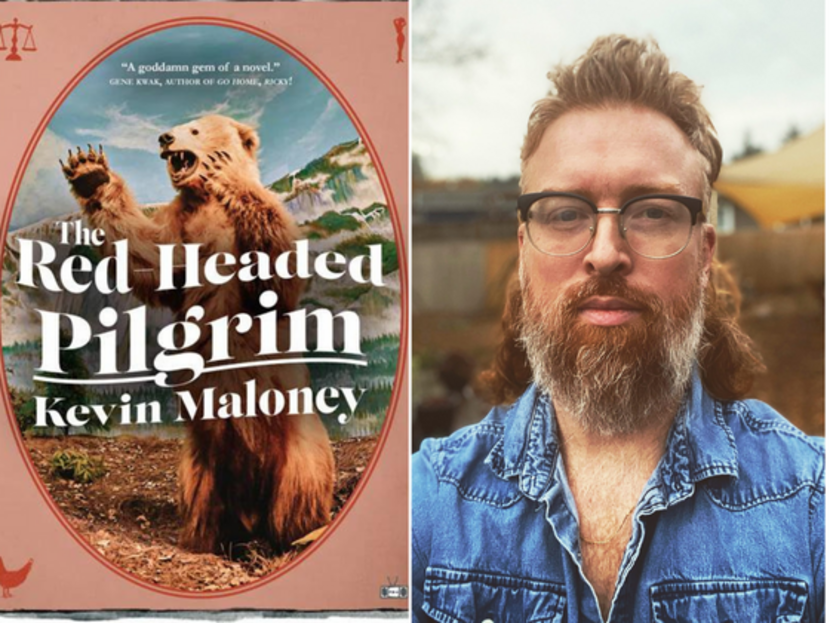 Our latest "Influences" contributor is Kevin Maloney, whose second novel, The Red-Headed Pilgrim, was published by Two Dollar Radio in late January.
Told from the perspective of a forty-two-year-old web developer, also named Kevin Maloney, the book charts an existential cross-country odyssey touching on the vagaries of chance, the tumults of parenthood and divorce, and the irrepressible desire for rebirth and self-discovery. Comic and heartfelt, plainspoken yet quietly profound, it asks the eternally vexing, perhaps unanswerable question: "I should have turned out normal, but I didn't. What happened?"
"The Red-Headed Pilgrim is a revelation that achieves starry dynamo-level energy from the jump," writes author Sam Lipsyte. "Maloney's prose is sharp and vivid, full of trippy precision, and his story is funny, wild, painful, and wise. When the road of On the Road runs into shattered middle age, this book is waiting for you."
Below, Maloney shares five works that set Pilgrim on its path.
---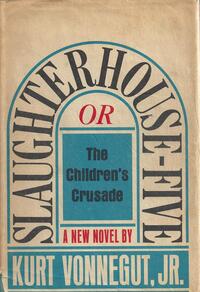 Slaughterhouse-Five by Kurt Vonnegut
More than any other single book, Slaughterhouse-Five made me want to be a writer. The first time I read it, I was living in a tent perched behind a Wild West–themed roadside attraction in Helena, Montana. I'd never read another book like it. I didn't know that books could do that. From the meta voice of the novel's opening chapter to Vonnegut's juxtaposition of sci-fi with a realistic account of being a prisoner of war in World War II, Slaughterhouse-Five showed me that good writing could turn novelistic conventions on their head while simultaneously cutting to the very core of what it means to be a human being on planet Earth.
From Vonnegut, I learned that great literature could be funny and profound at the same time. That the writer could use a deceptively casual voice that sounded like he was speaking directly to me. And that sometimes the best way to convey the tragedy of life is to dress it up in fiction and serve it to the reader in the form of dark comedy.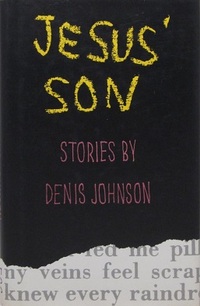 Jesus' Son by Denis Johnson
When I decided to get serious about writing, my kid was about six years old. They lived with me summers and holidays. I paid child support. I couldn't figure out a feasible way to go back to college and get an MFA. Instead, I read Jesus' Son over and over and over. I bought it on audiobook and listened to it while driving to work. I listened to it while driving home. I typed its sentences into my computer just to see how they looked in a Word document. I studied the stories' transitions, humor, and voice. When I wrote my own stories and they weren't as good, I turned to "Dundun" or "Emergency" or "Work" and tried to figure out how Johnson had crammed so much magic into so few lines. For a while, I ripped off Johnson's voice until eventually (I hope) it melted into my own.
Johnson is beloved among writers, for good reason. He does a handful of things, as far as I can tell, better than any other writer. For me, it's the juxtaposition of humor and poetry, of the gritty world of crime and drugs with the lofty world of God and revelation. Mostly, though, I think it's the immediately recognizable voice in that book. The guy sitting next to you in the bar recounting his life: funny, sad, self-effacing . . . and somehow infused with a profound sense of wonder.
The Collected Works Vol. 1 by Scott McClanahan & Everything Was Fine Until Whatever by Chelsea Martin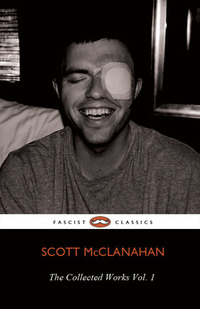 For a long time, I suspected there were great young writers living in America, but I couldn't find them. I read best sellers and award-winning novels, but none of them were charged with the humor, creativity, and energy I found in writers like Kurt Vonnegut and Flannery O'Connor. I didn't think great writing was dead, but I suspected it had gone underground. Then one day my buddy Derrick invited me to a reading at Colonel Summers Park in Portland. Two of the readers were Scott McClanahan and Chelsea Martin.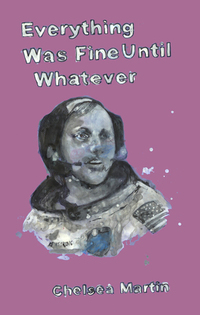 When they read, it flipped my idea of what was possible upside down. Scott read like a Southern preacher tripping on acid, waving his arms around, singing, summoning God to come down and smite us, then lift us back up from the dirt and give us a kiss. Chelsea read in a deadpan voice like a haiku poet masquerading as a stand-up comedian. I didn't know what it was, but it was new and compelling, and it wasn't the boring books I was reading on the New York Times Best Sellers list.
I went to Powell's the next day and bought The Collected Works Vol. 1 by Scott McClanahan and Everything Was Fine Until Whatever by Chelsea Martin. Those two books gave me a whole new vision of what writing could do. They didn't sound like the past. They'd found their own voices. Their voices were strange and compelling, and invited me to try to find my own.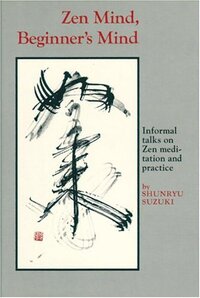 Zen Mind, Beginner's Mind by Shunryu Suzuki
The deeper I get into the practice of writing, the more I realize that constructing beautiful sentences full of provocative imagery and surprising turns of phrase is only half of what goes into making a good book. The other half comes from how you live your life. It's the eyes through which you view the world, the walks you take around your neighborhood or in the forest. It's your ability to detach from social media and be present, to listen to people, to return to a blank state of mind through which you experience a state of wonder. The best writing isn't just skillful, it has something to say. It's vulnerable. It comes from observing yourself and your faults and being willing to share them without fear of how it will make you look.
There are many great books on Buddhism. When Things Fall Apart by Pema Chödrön is one of my favorites. But Shunryu Suzuki's Zen Mind, Beginner's Mind starts with a profound premise: when you sit and pay attention to your breathing . . . the moment you stop thinking, you are enlightened. You experience the boundlessness of the universe and being alive and what a miracle all of this is. This is beginner's mind. The moment you get caught up in the distracting parts of being a writer—attention, success, parties, accolades, likes on social media—you've strayed from this original mind. The hard part is staying in the present moment, being curious, and holding on to the sense of discovery that made you want to write in the first place.
---
Kevin Maloney is the author of The Red-Headed Pilgrim (Two Dollar Radio, 2023), Horse Girl Fever (CLASH Books, 2024), and Cult of Loretta (Lazy Fascist, 2015). At times a TJ Maxx associate, grocery clerk, outdoor school instructor, organic farmer, electrician, high school English teacher, and teddy bear salesman, Kevin currently works as a web developer and writer. His stories have appeared in Hobart, Barrelhouse, Green Mountains Review, and a number of other journals and anthologies. He lives in Portland, Oregon, with his wife, Aubrey.