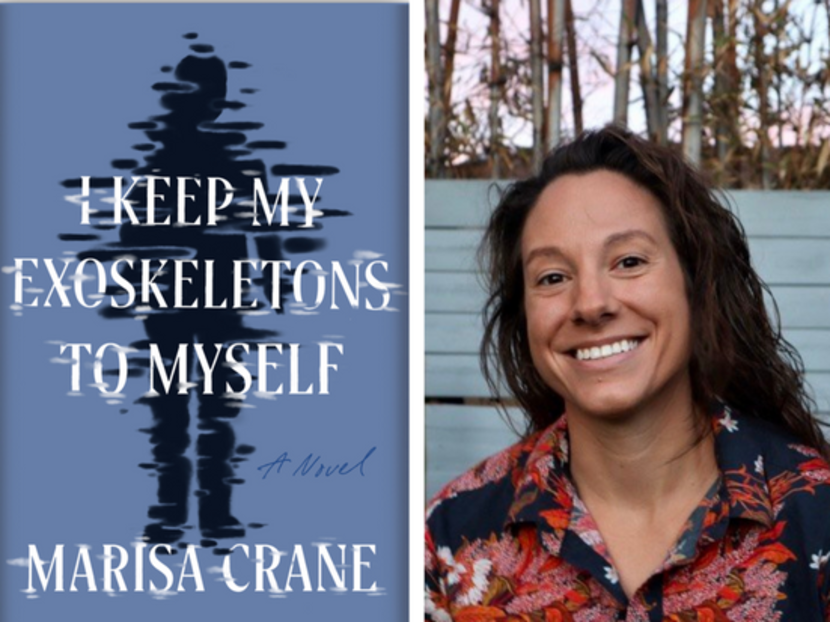 Our newest "Influences" guest post comes from Marisa Crane, whose debut novel I Keep My Exoskeletons to Myself came out from Catapult to wide acclaim this past month.
Imagining a not-so-alternate-reality United States where a corrupt, authoritarian law enforcement agency called the Department of Balance gives those convicted of crimes extra shadows as punishment, Crane's novel centers on Kris, one such "Shadester" and mother to a baby born with her own second shadow. Written in a confessional, propulsive first-person, the book is a searing and timely examination of the justice system's instinct to punish and the resilience of queer parenthood.
"Marisa Crane writes with immense beauty and ferocity about surveillance and injustice, grief and love," writes author Laura van den Berg. "Kris is an unforgettable guide through the novel's speculative world, at once hilarious and heart-sick, and her furiously lyric voice will haunt you long after the final page."
Below, Crane shares five works that made an indelible mark on their craft.
---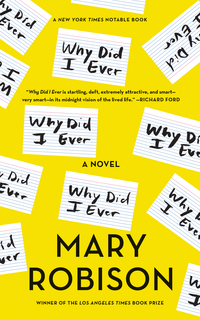 Why Did I Ever by Mary Robison
I've spent my entire life lamenting the fact that I didn't discover this book until my late twenties. I read it in a fever dream and once I finished, I immediately flipped back to the beginning and started again. It's written in hundreds of fragments that Robison had scribbled all over scraps when she was struggling with writer's block.
This book felt like a magic trick in that it was full of heart and humor, and also has one of the most unhinged narrators I've ever read. Why Did I Ever gave me permission to lean into my weirdness and to embrace humor in the face of despair.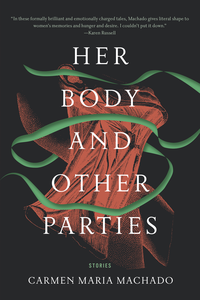 Especially Heinous: 272 Views of Law & Order SVU by Carmen Maria Machado
One thing I love about this LOA series is that Machado was featured talking about her influences, and now she's one of my influences! It's like a never-ending game of telephone or something, except at the end we get books and books and more books.
Anyway, I, of course, adore the entirety of Her Body and Other Parties, but the novella Especially Heinous, which is included in her collection, changed my life. Its form, as the name suggests, is told via 272 short synopses/reimaginings of episodes from 12 seasons of Law & Order: SVU, which I've never even seen, but that hardly seems to matter. It is a strange, inventive, hypnotic, and mind-bending masterpiece. Much like Robison, this Machado piece unlocked something in my creative energy and process. I realized that the only rule I really care about is that I need to love the shit I write.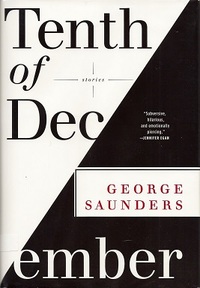 "Escape from Spiderhead" by George Saunders
This story, which is from Saunders' collection Tenth of December and was made into a horrible film called Spiderhead, is one of the greatest short stories I've ever read. In typical Saunders fashion, he drops the reader immediately into the story's milieu, a world that deals with justice, punishment, judgment, sacrifice, and what people "deserve."
Does what we know about a person's past change how we feel about them? Does knowing the worst thing they've ever done make us more inclined to want to dole out punishment? Saunders' exploration of morality was a guide for me in creating a complex dystopian world that runs on people's shame.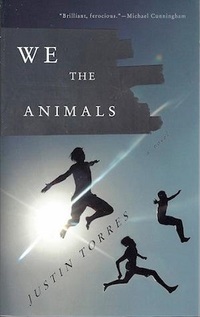 We the Animals by Justin Torres
I've read this book more times than I can count. In fact, I keep it on me at all times like an emotional support blanket. Never have I read something so hypnotic, so raw and brutal yet beautiful and poetic. And the rhythm is simply unparalleled. It's like a chant, a call. An ode to family, and joy, and complicated love, and belonging, and the ways we all fail each other.
Torres has said in interviews that he's a very slow writer, that he needs to get every word right, and I've found that being patient with my work in much the same way helps me to unlock a musicality I might never discover otherwise.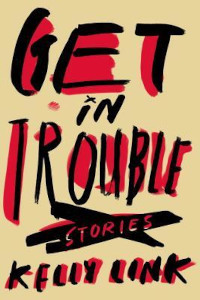 Get in Trouble by Kelly Link
Kelly, Kelly, Kelly. What an inimitable, imaginative writer. I'm just going to tell it how it is: Kelly Link writes with swag. She's got this incredibly self-assured voice I would follow anywhere. She's the type of writer whose stories I read on repeat, studying them, trying to figure out her decisions and movements, and I still don't think I'll ever demystify her magic.
And maybe that's the point: Link is writing on a different plane than the rest of us. Much like Machado, reading Link showed me the intoxicating wonder of breaking the rules and playing with form and genre.
---
Marisa Crane is a writer, basketball player, and sweatpants enthusiast. Their work has appeared or is forthcoming in Joyland, No Tokens, TriQuarterly, Passages North, Florida Review, Catapult, Lit Hub, The Rumpus, and elsewhere. An attendee of the Tin House Workshop and Bread Loaf Writers' Conference, they currently live in San Diego with their wife and child. I Keep My Exoskeletons to Myself is their first novel.