Marta Randall (b. 1948)
From The Future Is Female! More Classic Science Fiction Stories by Women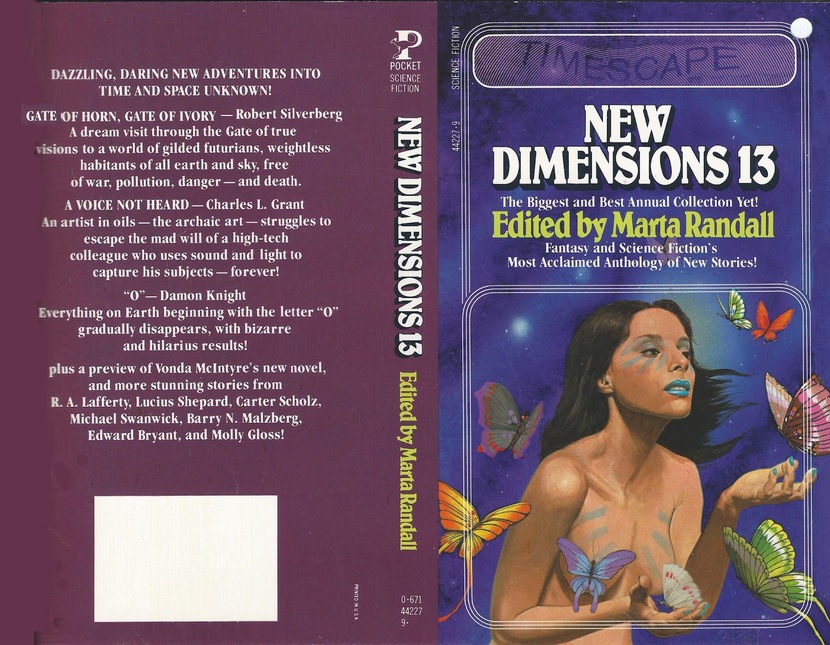 This year, the esteemed science fiction novelist, story writer, and editor Marta Randall celebrates fifty years as a published author.
"Marta's a juggler," the late Carol Carr summed it up in the program for the 40th World Science Fiction Convention in 1982, when Randall served as toastmaster for the Hugo Awards. "She juggles a home of her own, a kid named Ricky who was a bona-fide mensch even at age nine when I first met him, a busload of family, two cats and a German half-husky (Samoney, Zipper, and Christie, respectively), the anthology series New Dimensions, a full-time job, a full-time writing career, a succession of Nebula Award banquets, the presidency of Science Fiction Writers of America, and a current whitewater rafting fetish."
"Primarily I wanted SF that excited me, that puzzled me, that ticked me off," Randall explained last year when asked about how she made selections for the anthologies she had edited. "I wanted SF that I couldn't find elsewhere, from writers I couldn't find elsewhere. . . . It was the new writers who excited me the most, and I am most proud of the fact that many of my new voices went on to become established and award-winning writers in the field."
When Lisa Yaszek edited the new Library of America collection The Future Is Female! More Classic Science Fiction Stories by Women, she included Randall's second piece of fiction, "A Scarab in the City of Time," in which a sociologist on a mission to find survivors from an earlier era is trapped inside an ancient, domed city with a hostile population. Like all great science fiction, Randall's story now seems to have been considerably ahead of its time.
"A Scarab in the City of Time" is available on our Story of the Week website, with an introduction offering more detail about Randall's remarkable career—as well as the mystery behind New Dimensions 13, the anthology that was never published.