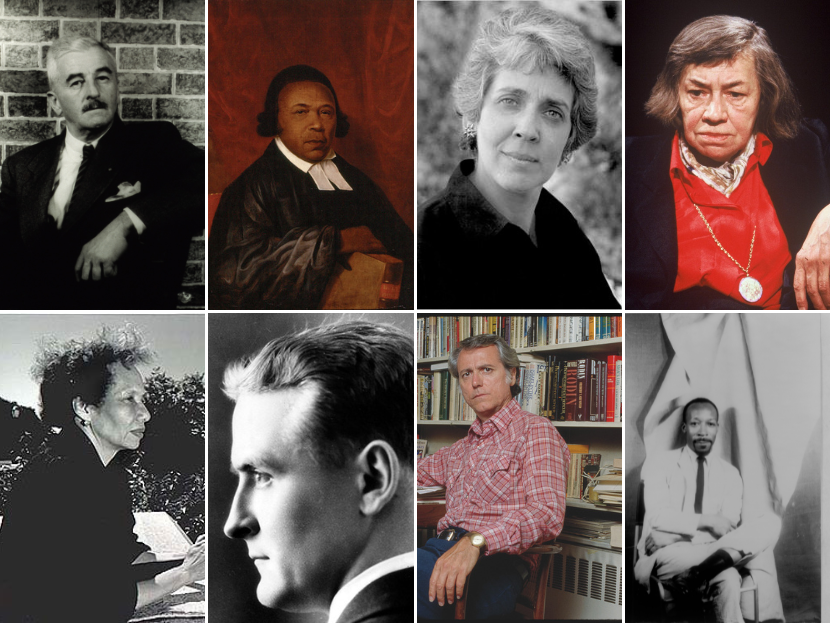 As we ring in the new year, we're excited to share this preview of titles coming in the second half of 2023, among them a landmark collection of African American writing from the Founding Era; the capstone volume of a Nobel laureate's collected writings; a two-volume edition of classic crime novels of the 1960s; one volume recognizing the genius of a science fiction pioneer and another celebrating one of our greatest living playwrights; a pair of paperbacks recovering Black literary voices of the 1960s; and more.
Browse the list below for information about contents and publication dates, and scroll down for a full description of each new release.
LIBRARY OF AMERICA SERIES
Crime Novels
Five Classic Thrillers 1961–1964
The Murderers by Fredric Brown • The Name of the Game Is Death by Dan J. Marlowe • Dead Calm by Charles Williams • The Expendable Man by Dorothy B. Hughes • The Score by Richard Stark
Geoffrey O'Brien, editor
Library of America #370 / ISBN 978–1–59853–737–6
September 2023
Four Classic Thrillers 1964–1969
The Fiend by Margaret Millar • Doll by Ed McBain • Run Man Run by Chester Himes • The Tremor of Forgery by Patricia Highsmith
Geoffrey O'Brien, editor
Library of America #371 / ISBN 978–1–59853–738–3
September 2023
Crime Novels of the 1960s (two-volume boxed set)
ISBN 978–1–59853–739–0
September 2023
Adrienne Kennedy
Collected Plays & Other Writings
Marc Robinson, editor
Library of America #372 / ISBN 978–1–59853–751–2
September 2023
Joanna Russ
Novels & Stories
The Female Man • We Who Are About To . . . • On Strike Against God • The Complete Alyx Stories • Other Stories
Nicole Rudick, editor
Library of America #373 / ISBN 978–1–59853–753–6
October 2023
Don DeLillo
Mao II, Underworld
Mark Osteen, editor
Library of America #374 / ISBN 978–1–59853–755–0
October 2023
William Faulkner
Stories
Theresa M. Towner, editor
Library of America #375 / ISBN 978–1–59853–752–9
November 2023
Black Writers of the Founding Era
James G. Basker, editor, with Nicole Seary
Foreword by Annette Gordon-Reed
Library of America #366 / ISBN 978–1–59853–734–5
November 2023
PAPERBACKS
F. Scott Fitzgerald
The Great Gatsby and Related Stories
The Library of America Corrected Text
James L. W. West III, editor
ISBN 978–1–59853–756–7
September 2023
Ronald L. Fair
Many Thousand Gone: An American Fable
Introduction by W. Ralph Eubanks
ISBN 978–1–59853–763–5
November 2023
John A. Williams
The Man Who Cried I Am: A Novel
Foreword by Ishmael Reed; introduction by Merve Emre
ISBN 978–1–59853–761–1
November 2023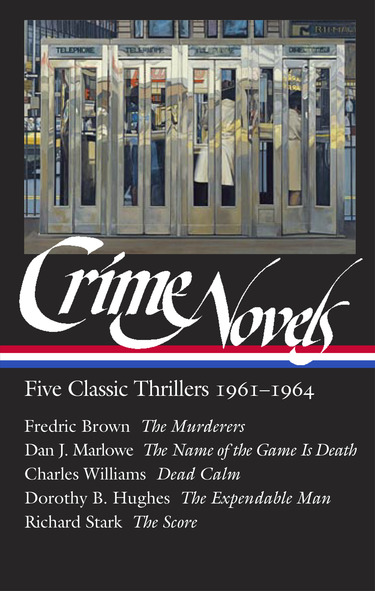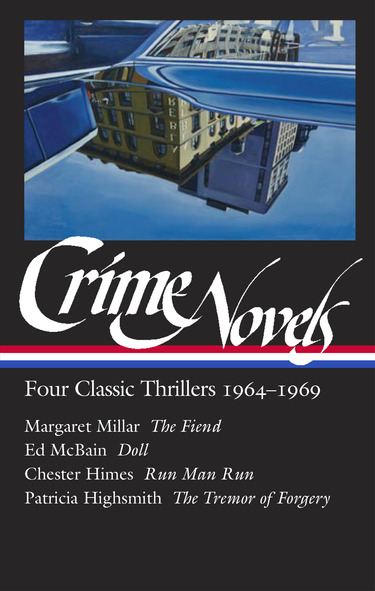 In the 1960s, a number of gifted writers reimagined American crime fiction by exploring audacious new subjects and themes. Library of America presents the best of their work in two deluxe volumes, available separately and in a collector's boxed set, with introductions by editor Geoffrey O'Brien, author of Hardboiled America and for many years the editor-in-chief of LOA. The first volume gathers Fredric Brown's The Murderers (1961), a darkly comic look at a murderous plot hatched on the hip fringes of Hollywood; Dan J. Marlowe's terrifying The Name of the Game Is Death (1962), about a nihilistic career criminal on the run; Charles Williams's Dead Calm (1963), a masterful novel of natural peril and human evil on the high seas; Dorothy B. Hughes's The Expendable Man (1963), an unsettling tale of racism and wrongful accusation in the American Southwest; and Richard Stark's taut The Score (1964), which finds the master thief Parker plotting the looting of an entire city with the cool precision of an expert mechanic. The second volume collects Margaret Millar's The Fiend (1964), about the interlocking anxieties of a seemingly tranquil California suburb exposed by a child's disappearance; Ed McBain's classic police procedural Doll (1965), set in the legendary 87th Precinct; Run Man Run (1966), Chester Himes's nightmarish tale of racism and police violence; and Patricia Highsmith's ultimate meta-thriller, The Tremor of Forgery (1969), in which a displaced traveler finds his own personality collapsing as he attempts to write a novel about a man coming undone.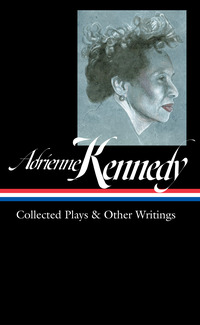 Adrienne Kennedy has been a force on the American stage since the premiere of her groundbreaking, Obie Award–winning Funnyhouse of a Negro in 1964. Now, Library of America presents, for the first time, a collected edition of Kennedy's extraordinary and wide-ranging writings, spanning six decades and including ten unpublished works. The volume gathers early surrealistic one-acts like A Lesson in Dead Language and A Rat's Mass; A Movie Star Has to Star in Black and White and Film Festival: The Day Jean Seberg Died, which reveal Kennedy's fascination with Hollywood and film culture; and Ohio State Murders, the first of her plays to be staged—belatedly, in 2022—on Broadway. Sleep Deprivation Chamber is a searing indictment of racially motivated police violence based on real-life incidents involving her son, who co-wrote the play. Also included are Kennedy's brilliant adaptations of works by Euripides, Flaubert, and John Lennon, as well as standouts from her prose fiction, memoirs, and essays.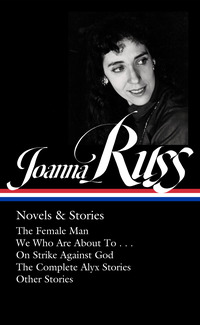 An incandescent stylist with a dark sense of humor and a provocative feminist edge, Joanna Russ upended every genre she worked in. The essential novels and stories gathered in this Library of America edition reveal her as not only an astonishing writer of speculative fiction, but, in the words of Samuel Delany, "one of the finest—and most necessary—writers of American fiction" period. Here is her classic novel The Female Man (1975), a multi-voiced, multidimensional voyage that continues to alter readers' sense of gender and reality; We Who Are About To . . . (1977), an allegorical thriller that challenges the era's conventional expectations about the progress of civilization; and her incisive, ultimately joyous final novel exploring LGTBQIA+ and feminist themes, On Strike Against God (1980). The volume also restores to print Russ's complete Alyx stories, which reinvent the sword-and-sorcery genre for a postmodern era, and includes her unforgettable, award-winning tales "When It Changed" and "Souls."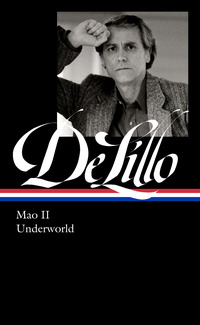 Library of America's definitive Don DeLillo edition continues with two major mid-career novels, published here with new prefaces by the author. In the PEN/Faulkner Award–winning Mao II (1991), novelist Bill Gray has withdrawn into seclusion, his affairs managed by assistants, until he embarks on an unlikely journey to help broker the release of a poet held hostage by terrorists in Beirut. Mao II, writes critic Sven Birkerts, is "DeLillo's strongest statement yet about the crisis of crises. Namely, that we are living in the last violet twilight of the individual, and that 'the future belongs to crowds.'" Underworld (1997), DeLillo's magnum opus, is a kaleidoscopic saga woven across more than four decades, shuttling back and forth through time and mixing fictional characters with historical figures. A profound meditation on the waning of the American century, the novel is also deeply personal for its author, drawing poignantly on his memories of growing up in the Bronx.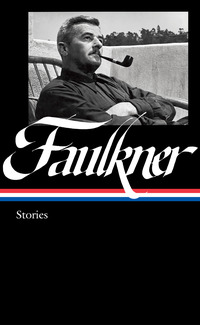 Library of America caps its six-volume William Faulkner edition with a volume gathering all the stories he collected in his lifetime: his monumental Collected Stories (1950); Knight's Gambit (1949); and Big Woods (1955). This volume offers these three collections as carefully prepared by Faulkner, with new authoritative and corrected texts that best represent his intentions. Also here are the stories "The Hound" (included in his second story collection Doctor Martino but omitted from Collected Stories) and "Spotted Horses"; the fictionalized autobiographical essay "Mississippi"; Faulkner's Nobel Prize acceptance speech; and explanatory notes by scholar Theresa M. Towner.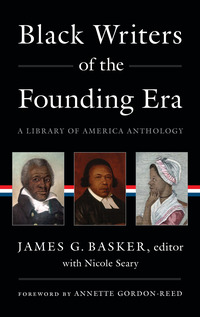 Years in the making, Black Writers of the Founding Era is the most comprehensive anthology ever published of African American writing from the turbulent decades surrounding the birth of the United States. An unprecedented archive of historical sources—including more than 200 poems, letters, sermons, newspaper advertisements, private journals, petitions for freedom, and even dreams—the collection reveals the richness and diversity of Black experience in the new nation. Along with well-known works such as Phillis Wheatley's poems and Benjamin Banneker's astonishing mathematical and scientific puzzles are dozens of first-person narratives offering Black perspectives on events like the Boston Massacre and the death of George Washington. A foreword by Annette Gordon-Reed (The Hemingses of Monticello) and an introduction by editor James G. Basker, along with explanatory notes drawing on cutting-edge scholarship, help to illuminate these works and situate them in their historical contexts. A 16-page color photo insert presents portraits of some of the writers as well as images of the original manuscripts in which their words were preserved.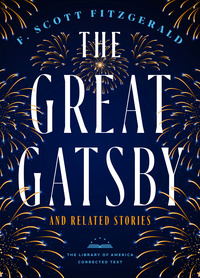 Published five years after his 1920 debut, This Side of Paradise, The Great Gatsby established F. Scott Fitzgerald as one of the most important writers of his generation. Library of America presents the iconic novel of the Jazz Age in an authoritative new text that corrects errors, restores Fitzgerald's preferred American spellings, and incorporates emendations the author made on galley proofs and in his personal copy of the book. Joining the novel are four contemporaneous stories from Fitzgerald, known as the "Gatsby cluster": "Winter Dreams," "The Rich Boy," "Absolution," and "Rags Martin-Jones and the Pr-nce of W-les." Rounding out the edition are letters between Fitzgerald and his editor, Maxwell Perkins, about the composition, editing, and publication of The Great Gatsby; a preface by editor James L. W. West; a detailed chronology of Fitzgerald's life and career; and explanatory and textual notes.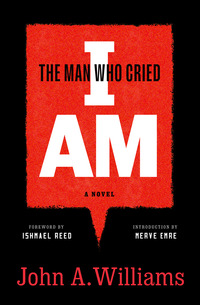 Finally, as part of its ongoing celebration of Black literary voices, Library of America invites readers to rediscover two powerful, unjustly forgotten novels of the turbulent 1960s. Ronald L. Fair's short, parable-like Many Thousand Gone: An American Fable (1965) is set in fictional Jacobs County, a rural corner of Mississippi where slavery never ended. An introduction by W. Ralph Eubanks explores Fair's extended metaphor for life under Jim Crow and reflects on the power of literature to illuminate the past. John A. Williams's sensational The Man Who Cried I Am (1967) takes place on a single day in May 1964 but extends across decades in memory. The action centers on Max Reddick, a Black American writer who has traveled to Europe to settle a debt with his white Dutch wife and to pay homage to his friend, rival, and mentor, the late writer Harry Ames (loosely modeled on Richard Wright). Reddick soon comes into possession of secret documents detailing the "King Alfred" plan, a U.S. government plot to "terminate, once and for all," the threat represented by Black Americans. In her introduction, Merve Emre examines the gonzo marketing scheme behind the novel that fueled widespread confusion about the reality of the "King Alfred" plan and prompted an FBI investigation. This deluxe paperback also includes a new foreword by Ishmael Reed.