Lafcadio Hearn (1850–1904)
From American Fantastic Tales: Terror and the Uncanny from Poe to the Pulps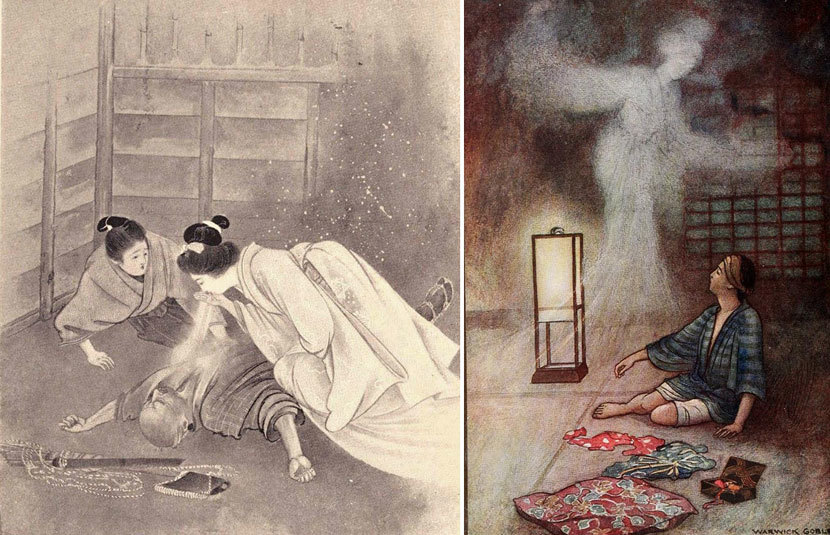 Like Walt Whitman, Bret Harte, Mark Twain, Ambrose Bierce, and Stephen Crane, the writer Lafcadio Hearn cut his teeth as an American journalist. Yet the trail he took to become a newspaper employee in the U.S. was unlike that of any of his peers.
He was born to a Greek mother and an Irish father on the Ionian island of Lefkada, abandoned by his parents to the care of a great-aunt in Dublin, packed off by a guardian to a Catholic boarding school in France at the age of twelve, and then educated at a preparatory school in England, where a playground mishap resulted in the complete loss of vision in his left eye. In 1869, the guardian who inherited his great-aunt's estate sent him penniless, at the age of nineteen, to the United States, where he eventually became a journalist in Cincinnati and, later, New Orleans. As the literary historian Malcolm Cowley observed, "American daily journalism gave Hearn a chance he would have found in no other field."
After twenty years in the United States (included two years as an American correspondent in the West Indies), Hearn left for Japan, where he settled, married, and raised a family. He became famous among Western readers for his articles and books on Japanese people, culture, and history, including Kwaidan, a collection of ghost stories. We present his tale about the notorious spirit Yuki-Onna as our Story of the Week selection.