Tony Award–winning playwright John Logan is currently in the news for his latest project, Moulin Rouge! The Musical, now in previews on Broadway prior to its official opening on July 25.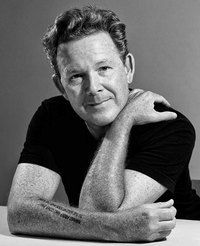 An accomplished storyteller with the TV series Penny Dreadful to his credit along with many acclaimed feature films, including two Martin Scorsese pictures and two entries in the James Bond series, Logan is also a Library of America Guardian of American Letters—most recently of the just published Two Novels of the American Revolution by James Fenimore Cooper, whose work he's been rediscovering.
What drew a twenty-first-century master of narrative art to his nineteenth-century forebear? We asked Logan to share with us some of the things he finds most enjoyable, moving, and exciting about the author of The Last of the Mohicans.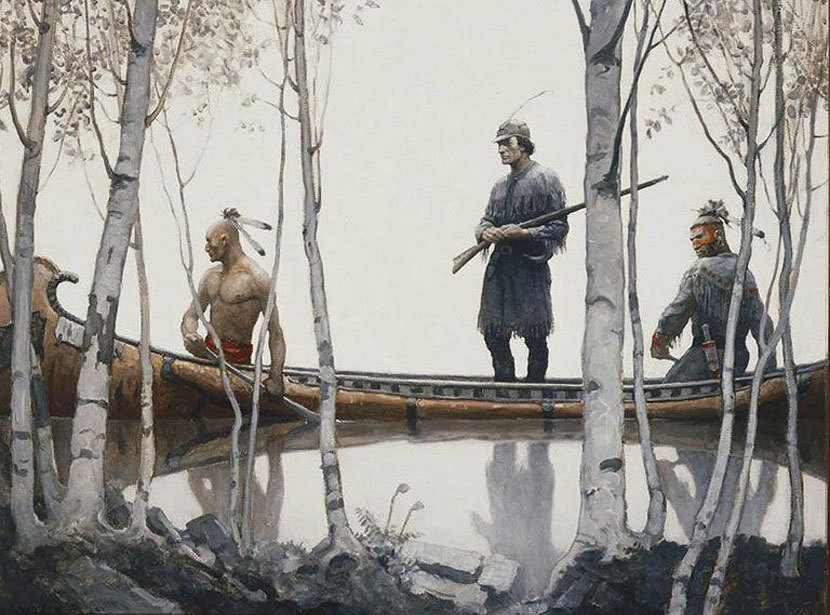 Library of America: When and how did you rediscover Cooper, and what draws you to his work?
John Logan: My job requires a lot of research and historical reading, so keeping up with fiction is difficult. But every year or so I explore a classic novelist I've not read deeply. I had emerged from a few years with Joseph Conrad when James Fenimore Cooper caught my attention, perhaps because they're kindred spirits. Both authors test their characters in the crucible of the uncharted wilderness, the frontier, the prairie, the jungle, the heart of darkness.
I knew poor, unloved, unpopular, and prolix Cooper would be a challenge and a commitment. I started with the Leatherstocking Tales, which I read in the order of composition, the way they appear in the Library of America edition, not the chronology of Natty Bumppo's life. Then I moved on to some of the other more familiar works: the sea stories (The Red Rover, The Pilot) and Revolutionary War books (The Spy, Lionel Lincoln). Then I journeyed on to some of the more obscure titles.
(Oh, the infinite sadness of an author who has fallen out of favor! And few novelists have fallen as far as Cooper. This man almost single-handedly invented American fiction—as opposed to aping European writing—and was a giant of his age. He deeply influenced Hawthorne and Melville, Whitman and Thoreau. But now try to find a decent reading copy of Satanstoe or The Crater! Thank goodness for Library of America and the SUNY Press for keeping him in print in handsome and affordable editions.)
What surprised me most about Cooper, and what keeps me returning to his work, is his complexity. I expected the stirring adventure and sweeping landscapes, all of which are generously on display in his novels—sometimes a little too generously, the man liked his words. What I didn't expect was the moral, social, and ecological sophistication of the work: his sensitive and empathetic view of the passing of the Native American way of life; his acute awareness of the vanishing American wilderness.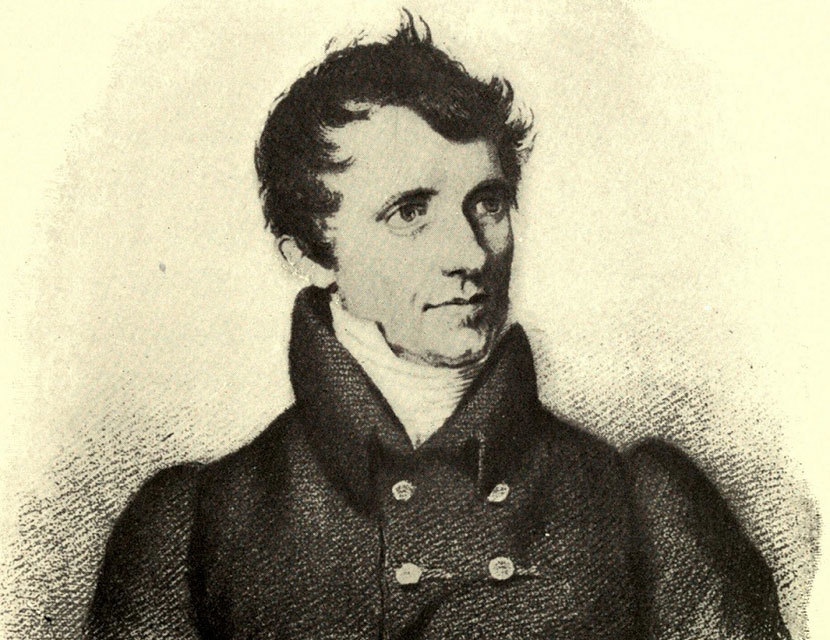 Honestly, what draws me to Cooper isn't the action, it's the elegy. Something beautiful was passing away, something uniquely American, something irreplaceable. And Cooper noted it and mourned it. In The Pioneers he presciently foretells the extinction of an entire species—the passenger pigeon—due to man's selfishness and cruelty, as well as the eventual deforestation of the wilderness. And this was in 1823! In The Prairie and The Last of the Mohicans he sounds a mournful requiem for the entire Native American way of life.
Almost two hundred years later, Cooper's best books are still acts of provocation. He warns us to be vigilant in protecting our natural world and reminds us of the preciousness of threatened cultures. We still grapple with these issues as we still grapple with Cooper himself.
Yes, Cooper was utterly a product of his time. He was born in 1789 (when George Washington became President!) and was an early nineteenth-century man and writer, so it's not surprising that his novels are peppered with insane melodrama, racial stereotypes, sloppy editing, noble savage-ism, occasionally anemic female characters, and stretches of overripe prose. He is buoyantly, irrepressibly, defiantly, sometimes annoyingly himself. But—if you have the courage and commitment to read through this to what lies beneath—there's a profound sensitivity and compassion to Cooper's work. If you doubt me, and are unwilling to crack open one of the mighty tomes, then just read Chapter 7 of The Deerslayer, where the young Natty Bumppo kills his first man. Or read Chapter 26 of The Prairie, especially the Teton-Sioux Tachechana's speech to her husband. Or even the final aching pages of The Last of the Mohicans. (No real spoiler there: the title kind of gives it away.)
LOA: As a screenwriter and playwright, what do you think about Cooper as narrative architect and storyteller?
Logan: By God, the man knew how to keep his plot cracking along! There's an old rule in Hollywood—which all good screenwriters ignore—that you must have an EVENT every ten minutes. Cooper was big on EVENTS. The twists and turns of his plots, his thrilling action, his cliffhangers, his hair-breath escapes, his sudden reversals and revelations, are dizzying. But they're cagey too. Cooper grabs you by the lapels and pulls you along with his adventure story, but then he suddenly stops and makes you look and listen and feel. He delights and dazzles you with flash, bang, and exciting action—then hits you with the genuine purpose, the emotion.
Now, to be sure, the languorous nineteenth-century version of an "action scene" is very different than our impatient twenty-first-century version. Cooper wrote long and luxuriously but could absolutely put the reader into the action—take the battle of Bunker Hill in Lionel Lincoln by way of example. At his best, he wrote with evocative, tactile verve. You feel the dark forests and deep rivers and rolling oceans and arid prairies. But you must be willing to surrender to him and his measured tempo. Marvel Studios this is not.
LOA: What's your favorite Cooper novel, and why?
Logan: The Prairie is my favorite because it moves me the most. Cooper's prototypical American hero, Natty Bumppo, has reached the end of his long trail, he's fled the sordid, venal, and dehumanizing effects of "civilization" to the limits of the wilderness. There are no more verdant forests or Glimmerglass lakes, no more youthful bravado or blood-stirring action, there's only the barren prairie and a faithful old dog. The old man looks back at his life, and the life of his country, and forward as well. It's heartbreaking and awe-inspiring; a reckoning with what it means to be an American, for good and ill. To me, this book, and all the Leatherstocking Tales, are about what it is to be "Here." In this country, amongst fellow citizens, alive and responsible.
LOA: Which Cooper novel would you recommend to a friend who's never read him?
Logan: Without a doubt, The Last of the Mohicans. It's as Cooper Lite as you can get. And it's not Lite at all! Nonetheless, it's a good entry point to the classic Leatherstocking Tales, to the stately rhythms and sudden poetry of Cooper's work, and to the profound questions he's asking about our country, our shared experience, and our responsibility to the wilderness and to each other. The Leatherstocking Tales are our national origin story, our creation myth—so dive in and get reading.
---
John Logan received the Tony, Drama Desk, Outer Critic Circle and Drama League awards for his play Red. Other plays include Peter and Alice, I'll Eat You Last and Never the Sinner. Upcoming theater work includes Moulin Rouge! on Broadway and Swept Away at Berkeley Rep. This year he was honored to receive the Eugene O'Neill Theater Center's Monte Cristo Award. As a screenwriter, Logan has been three times nominated for the Oscar and has received a Golden Globe, BAFTA, WGA, Edgar and PEN Center award. His film work includes Skyfall, Spectre, Hugo, The Aviator, Gladiator, Rango, Alien: Covenant, Genius, Coriolanus, Sweeney Todd, The Last Samurai, Any Given Sunday, and RKO 281. He created the television series Penny Dreadful and the upcoming Penny Dreadful: City of Angels for Showtime. In addition to the James Fenimore Cooper collection noted above, he is the proud Guardian of Library of America volumes by Sinclair Lewis, Abraham Lincoln, and Herman Melville.