"I was trying for the freedom of an American talking about movies."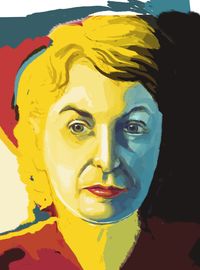 That's Pauline Kael relating how, at the outset of her career, she found her inimitable voice. It's just one of many memorable quotes heard in What She Said: The Art of Pauline Kael, Rob Garver's new documentary about the film critic (1919–2001) whose literary zenith coincided with, and arguably helped stimulate, a creative renaissance in American cinema.
Arriving just ahead of Kael's centenary on June 19, the documentary offers a brisk, absorbing overview of Kael's career adroitly woven into a montage of clips from the movies she championed, such as Bonnie and Clyde and McCabe and Mrs. Miller, as well as from a few of the ones she panned, like Lawrence of Arabia and 2001: A Space Odyssey. A chorus of talking heads provide ample testimony to Kael's influence on subsequent generations of writers, and a few filmmakers themselves, like David O. Russell and Quentin Tarantino, also profess their enthusiasm for her work.
Kael herself appears in What She Said with almost startling immediacy. Clips from TV talk show appearances during her run at The New Yorker (1968–1991) suggest both what has changed in American culture and also what has not: "It is very, very difficult for men to accept the idea that women can argue reasonably," she says in a 1973 interview.
Via email, Garver answered our questions about What She Said just prior to setting off for Israel, where he was due to screen his film at the DocAviv Documentary Film Festival.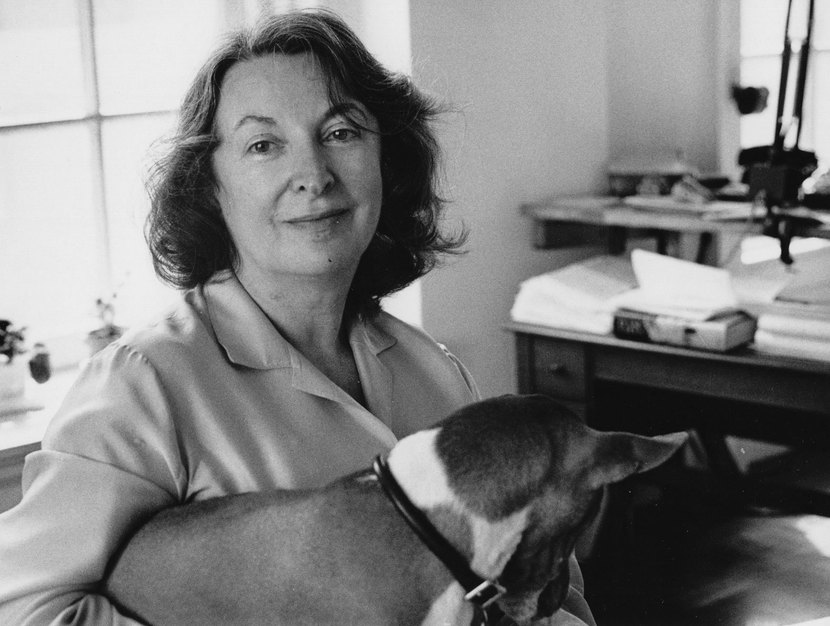 Library of America: What She Said reminds us that there was a long foreground to Kael's career—she was a single mother (barely) getting by in a variety of unrewarding jobs before her first real break arrived, when she was thirty-three. How do you think that early experience informed her sensibility and her writing?
Rob Garver: I think it made her tough. She was already tough-minded, but I think having to work at menial jobs gave her an appreciation for just surviving in the world, making the hard choices, and doing things you wouldn't have chosen to do otherwise if you didn't have to. And that informed the movies she liked as well, I think. She liked all kinds of stories—she just didn't like the maudlin ones.
On the other hand, one of the biggest surprises of her personal story, for me, was that she was actually offered a good job, in advertising, that would have meant security and probably some wealth. And she turned it down. She quit when she was promoted, knowing that in taking it, and in succeeding at something she had not chosen, it would trap her, and prevent her from becoming the kind of writer she wanted to be. She was really committed to pursuing her dream, even though she was a single mom.
LOA: Part of what makes What She Said so engrossing is that you weave in excerpts from many of the seminal films from the era—ones Kael admired as well as ones she didn't. Was that strategy always how you'd conceived of how you'd tell the story, or was it something that came to you in the course of making your movie?
Garver: I knew from the beginning that I wanted to try and tell Pauline's own story by using pieces of other movies. Her subject was movies—so why not show her life through that lens? It was fun finding the pieces that worked, but it did take a long time to get it right. I think there are pieces of about 200 other movies in my movie.
LOA: What She Said inevitably ends on a retrospective, elegiac note, acknowledging the diminishment of popular arts criticism and the dominance of studio blockbusters in the twenty-first century. What have we lost in the transition to this new cultural ecosystem?
Garver: Everyone has a voice now, so the pre-digital era that Pauline wrote in, where there were a few voices, is gone. The great thing about the pre-digital age was that many people read the same few writers (or watched the same TV shows) and so more people knew what you were talking about if you mentioned a Pauline review, for example. I guess the big conversation has broken up into many, smaller conversations now. And you can't pay attention to everything, or you'll go insane. You have to pick and choose.
I hope the dominance of the blockbuster now doesn't mean the diminishment of good movies and programming, and thus, good conversation. Some of that box office wealth can spill over to independent or more challenging projects if the people running the studios see that there's a hungry audience. Netflix and Amazon and Hulu have shown that, with all their resources, they can open up windows for varied, more interesting programming. Let's see what the new Apple streaming service will be like. And there are more film festivals now than there ever were, I think. We've already played, or been invited to, over forty festivals here and around the world. People love good movies, and love seeing them in the cinema.
LOA: Is there one piece by Kael you would recommend to younger readers who may never have encountered her writing before?
Garver: Her "Trash, Art and the Movies" essay is a great piece because it really gets at who Pauline was. It's a piece that spills over the edge with her ideas and feelings. (Also, contained within it are her reviews of 2001: A Space Odyssey, Petulia, and The Graduate, all of which she did not like.)
"Trash" expresses her love of movies most deeply. And she touches on the forces that drive us to want to watch stories in the dark, all the way back to childhood. For me, Pauline really wasn't a critic—she was a writer, and her subject was movies. That's why I made the movie. Pauline was special because she put all of herself into her writing, and absolutely loved what she was doing. You can feel that when you read her. It's like when you're on the phone with someone, and you can tell by the sound of their voice if they're smiling. That's the way I felt reading Pauline—she was always smiling, even when she hated something!
If she had a philosophy that could be summed up, it might be—just because a movie has literary credentials, or takes on a noble subject, doesn't mean it's good. She also thought a lot of trash was simply trash too, but her whole thrust was, I think—give something a chance, don't just dismiss it because it's campy or horrific or anything else. There are always unexpected things to find and enjoy if you don't dismiss them before you get to them.

Watch: Official trailer for What She Said: The Art of Pauline Kael (1:53)
"Trash, Art and the Movies" is included in the Library of America volume The Age of Movies: Selected Writings of Pauline Kael.