Library of America's Ursula K. Le Guin edition has just grown substantially with the release of Always Coming Home, originally published in 1985 and arguably her most ambitious work. This richly-woven vision of post-apocalyptic California now appears in a newly expanded version prepared in consultation with the author shortly before her death in January 2018. It includes sixty-five pages of new writing by Le Guin; the complete text of the novella-within-the-novel, Dangerous People; and several essays in which Le Guin reflects on the novel's genesis and larger aims.
The editor of the new LOA volume is Brian Attebery, professor of English at Idaho State University. In addition to having edited Library of America's three previous volumes of Le Guin's fiction, he edited The Norton Book of Science Fiction (1997) with Le Guin and Karen Joy Fowler and is the author of Stories About Stories: Fantasy and the Remaking of Myth (2014) and Decoding Gender in Science Fiction (2002), among other works.
Library of America: Probably the first thing to be noted about Always Coming Home is its truly capacious form: the book comprises prose narratives, poems, folktales for adults and children, verse dramas, recipes, an alphabet and glossary, maps, and of course Margaret Chodos-Irvine's indispensable illustrations. Is there any parallel in Le Guin's body of work, or even in American writing, for this kind of maximalist approach?
Brian Attebery: Always Coming Home is more experimental than people realized at the time. I can't think of an American equivalent except maybe Mark Z. Danielewski's The House of Leaves. I would also group it with works like Milorad Pavić's Dictionary of the Khazars and Italo Calvino's Cosmicomics—books that break the novel wide open.
Le Guin told us what she was doing in essays like "The Carrier-Bag Theory of Fiction": transforming narrative from something hero-centered into a form that could represent all the people and relationships and ideas that can't be jammed into conventional narrative.
LOA: Tell us about the new material Le Guin added to this edition of Always Coming Home in 2017. Do we know if she'd been planning a revised edition of the book, or if she ever expressed any dissatisfaction with the 1985 original? (We note that in a 1988 talk included in this edition, she said she and her collaborators "don't want it to be over. We want it to be an ongoing process.")
Attebery: Ursula always had more material than could be fit into a single conventional volume. I think there were several decisions about cuts back in 1985, but she held on to the files, so she clearly hoped they could be put back in someday. That includes the extra chapters of the Kesh novel Dangerous People as well as a powerful meditation ceremony and additional information about the language. And then she occasionally came back to fill in gaps, such as the Blood Lodge poems that deal with menstruation and pregnancy.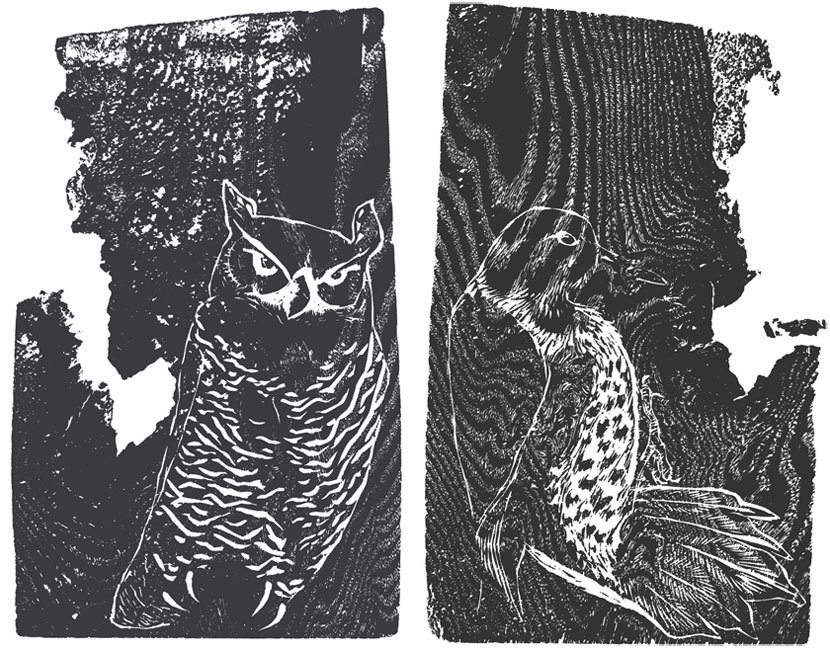 LOA: Writing in LOA: In his rave review of the original version in 1985, Samuel R. Delany recommended readers start with several of the pieces included in the section titled "The Back of the Book" (p. 475 in the LOA edition). Do you have your own thoughts about how to approach the work? Or should newcomers just start at the beginning and work their way forward from there?
Attebery: Always Coming Home may be a book meant for rereading. It's a sort of hypertext without the electronic interface, and Pandora (Le Guin's narrative stand-in) invites readers to find their own ways through. You can skip through everything else and focus on the Stone Telling sections, which work as a more conventional novel, or you can start with "The Back of the Book" and relish the intricate world-building.
If you don't want to simply immerse yourself, and want a bridge from the here-and-now, you could read all the Pandora sections first, along with a story in which the utopian future meets our world: "A Hole in the Air."
LOA: The Kesh inhabit a Napa Valley of the future that's been ravaged by centuries of environmental and industrial degradation. Is it possible to see in this novel from 1985 a prescient warning about the effects of climate change?
Attebery: The nature of the disaster that separates our world from the world of the Kesh isn't spelled out, but the changing coastline is a pretty strong clue that climate is involved. Le Guin never claimed prophetic powers, for herself or for science fiction in general, but she was so aware of the present that she often seemed to be a couple of decades ahead of the rest of us. The signs were already there in 1985, but few were paying attention. I think this is one of the great works about the Anthropocene, a word that was around but pretty obscure in the mid-'80s.
LOA: Our new volume includes an expanded edition of the novella Dangerous People, which is also being published as a stand-alone eBook. How does Dangerous People fit into the overall scheme of Always Coming Home—and do you find it a satisfying read on its own?
Attebery: Dangerous People was always tantalizing: an experiment in storytelling and point of view with a suggestion of something supernatural. Now we have a full opening chapter that fills in relationships and back story, and a partial third chapter that indicates where the novel might be going, even though, as it says, "The copy of Dangerous People Pandora sent from the Valley was damaged in transit, and the rest of the third chapter, the last ten or twenty pages of the novel, are lost to us." It's like finding a previously unknown clay tablet with a new episode of Gilgamesh: it fills in important pieces even though the shape of the whole is still a mystery. Plus we now get more of Pandora's notes on the story, most of which were omitted from the first edition.