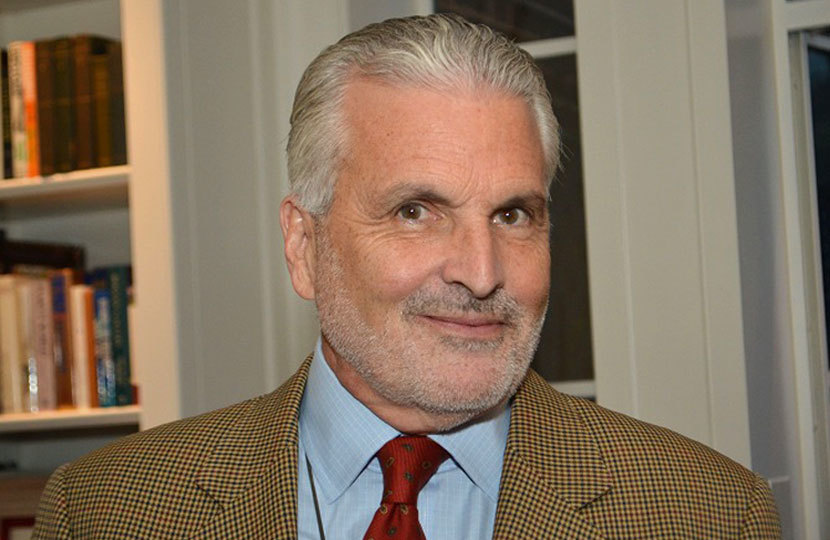 We join the literary community in mourning the loss of poet, editor, and Library of America Life Trustee J. D. McClatchy, who died of cancer on April 10, 2018, at the age of 72.
Sandy McClatchy was an essential member of the LOA family whose close involvement with the organization stretched back over two decades. He was the editor of the LOA editions Henry Wadsworth Longfellow: Poems and Other Writings (2000); the three-volume Complete Novels, Collected Plays, & Other Writings of Thornton Wilder (2007–2012); and the two-volume Collected Poems of W. S. Merwin (2013) as well as two volumes in the American Poets Project: Edna St. Vincent Millay: Selected Poems (2003) and Poets of the Civil War (2005). He also wrote the text for American Writers at Home (2004), a photographic tour of twenty-one literary houses.
"Sandy's death is heartbreaking news," said Max Rudin, LOA President & Publisher. "He was a devoted and invaluable friend to Library of America—as trusted literary advisor, editor, writer, charming ambassador-at-large, and trustee. He dedicated so much time and energy to the organization he sometimes referred to himself as 'a wholly owned subsidiary.' To everything he brought his remarkable combination of erudition, literary discrimination, professionalism, tact, and brio—and a generous capacity for warmth, laughter, and fun. We were lucky to know him."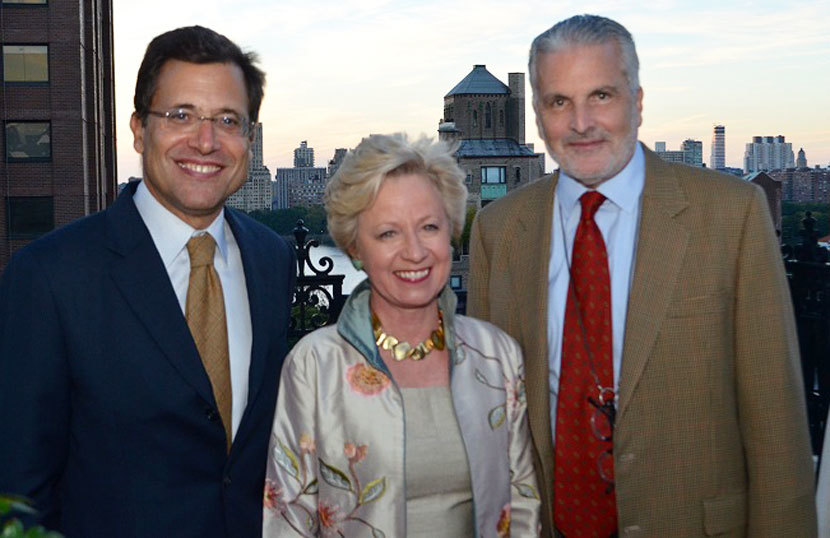 McClatchy's work for Library of America was just one aspect of a diverse and accomplished literary career that began with his first collection of verse, Scenes from Another Life, in 1981, and encompassed seven more books of poetry, three books of criticism, and sixteen opera libretti. He was also a literary executor for the poet James Merrill and co-editor of the definitive edition of Merrill's work for Alfred A. Knopf. An adjunct professor at Yale University, McClatchy edited The Yale Review from 1991 to 2017 and served as President of the American Academy of Arts and Letters from 2009 to 2011.
Summarizing McClatchy's many activities in The Paris Review in 2012, Daniel Hall wrote, "While this industry suggests an almost pathological workaholism, he is in fact relaxed and charming company, with a wicked sense of humor and a winning way in the kitchen."
For Library of America editor James Gibbons, who collaborated with McClatchy on a number of projects over the years, "Sandy really stands out among our editors for his understanding of what we do and how we approach our books—he always understood that each book he edited was part of a larger cultural mission."
We express our gratitude for McClatchy's many contributions to Library of America and offer our condolences to his husband, graphic designer Chip Kidd.

Listen: J. D. McClatchy reads an excerpt from Walt Whitman's "When Lilacs Last in the Dooryard Bloom'd" at LOA's October 1993 nineteenth-century poetry marathon (4:31)