*Edith Wharton (1862–1937)
From _World War I and America: Told by the Americans Who Lived It_*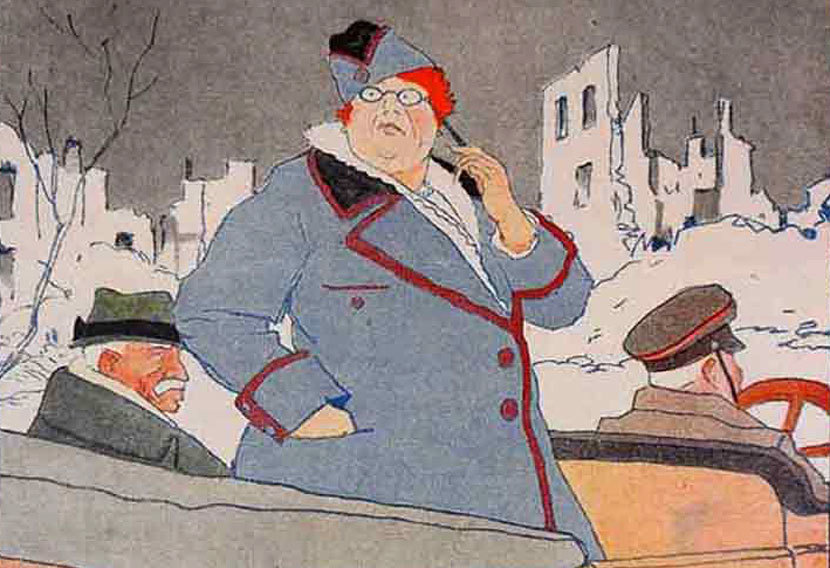 A century ago, in October 1917, after months spent transporting troops across the Atlantic, American forces began major combat engagements in Europe. The war had already been raging for over three years and many Americans had long been reporting on the conflict and aiding relief efforts. One of the most visible American civilians during the war's early years was Edith Wharton.
During the early years of World War I, Edith Wharton threw her energy behind various relief efforts, provided supplies to military hospitals, and made five trips to the Western Front. Wharton's access also allowed her to become a reporter—"perhaps the unlikeliest correspondent to cover the war at this time," suggests A. Scott Berg. "I have been given such unexpected opportunities for seeing things at the front," she claimed, with justification, to her publisher.
For this week's Story of the Week selection, we present one of her dispatches published in the Atlantic Monthly: "In the North," a blend of travelogue and war reporting describing the region around Ypres and Dunkirk (or Dunkerque) along the French-Belgian border. As we approach the centennial of American involvement in the war, Wharton's essay from earlier in the war gives a glimpse of the horrors to come.