In its thirty-fifth anniversary year, Library of America is pleased to announce two distinguished additions to its governing body. Graphic designer Michael Bierut joins the Board of Directors for a three-year term beginning in 2017, and Pulitzer Prize–winning biographer A. Scott Berg has been elected a Life Trustee.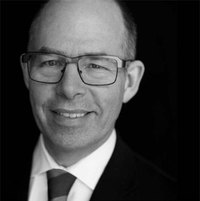 A renowned graphic designer, Bierut is partner in the design and branding firm Pentagram. He directed Pentagram's rebranding study for Library of America in 2014 and has served as an advisor.
A noted educator as well as practitioner in his field, Bierut is a senior critic in graphic design at the Yale School of Art. His essay collection Seventy-nine Short Essays on Design was published in 2007; in 2015, he published How to. . ., a career retrospective showcasing his work for more than thirty-five high-profile clients.
"As a longtime designer of books and a passionate reader of them, I've long admired Library of America," Beirut said recently. "It's really the standard bearer for the best this country has to offer. To contribute to this legacy—and to secure its future—is a thrilling challenge, and I am honored to have been asked to participate in it."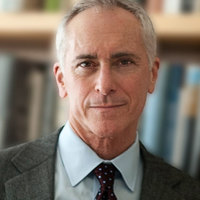 Library of America Life Trustees are recognized for their exceptional service to the organization. Having served for more than a decade on LOA's Board, A. Scott Berg fulfills that requirement and then some. He was the emcee for its twentieth and twenty-fifth anniversary celebrations and recently spoke at the organization's thirty–fifth anniversary evening about his work editing LOA's new anthology World War I and America: Told by the Americans Who Lived It.
Berg's 1998 book on Charles Lindbergh won the Pulitzer Prize for Biography. He is also the author of Max Perkins: Editor of Genius (1978), which won the National Book Award and was recently made into a film; and Wilson, a 2013 biography of the twenty-eighth president.
Reached at his home in Los Angeles, Berg commented, "I still remember getting the call in 1982 from Dutton's Books in Brentwood that my order of the first four volumes from the Library of America had arrived; and I've been an avid reader and collector ever since. Every single LOA book in its slick tuxedo has left its mark on me; and many of the volumes have proved to be invaluable in my work. I'm truly honored to be associated with an institution that both protects and promotes our culture's most precious asset—its literature."