Three new authors (including one living one), two returning favorites, and a pair of groundbreaking anthologies are just some of the highlights of Library of America's list in the first half of 2018. Below is the list of publications for next winter and spring, followed by more detailed descriptions of each new volume.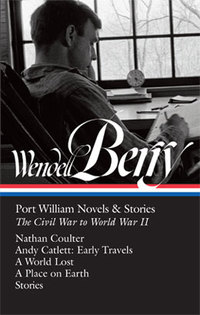 LIBRARY OF AMERICA SERIES
Wendell Berry
_Port William Novels & Stories
The Civil War to World War II_
Nathan Coulter • Andy Catlett: Early Travels • A World Lost • A Place on Earth • Stories
Jack Shoemaker, editor
Library of America #302 / ISBN 978-1-59853-554-9
January 2018
Reconstruction: Voices from America's First Great Struggle for Racial Equality
Brooks D. Simpson, editor
Library of America #303 / ISBN 978-1-59853-555-6
February 2018
Albert Murray
_Complete Novels & Poems
Train Whistle Guitar • The Spyglass Tree • The Seven League Boots • The Magic Keys_ • Poems
Henry Louis Gates, Jr. and Paul Devlin, editors
Library of America #304 / ISBN 978-1-59853-561-7
February 2018
Norman Mailer
The 1960s Collection (Two volumes)
J. Michael Lennon, editor
_Volume One: Four Books of the 1960s
An American Dream • Why Are We in Vietnam? • The Armies of the Night • Miami and the Siege of Chicago_
Library of America #305 / ISBN 978-1-59853-558-7
Volume Two: Collected Essays of the 1960s
Library of America #306 / ISBN 978-1-59853-559-4
Boxed set: ISBN 978-1-59853-557-0
March 2018
Rachel Carson
Silent Spring & Other Environmental Writings
Sandra Steingraber, editor
Library of America #307 / ISBN 978-1-59853-560-0
April 2018
Elmore Leonard
Westerns
Last Stand at Saber River • Hombre • Valdez Is Coming • Forty Lashes Less One • Stories
Terrence Rafferty, editor
Library of America #308 / ISBN 978-1-59853-562-4
May 2018
SPECIAL PUBLICATION
Basketball: Great Writing About America's Game
Alexander Wolff, editor
ISBN 978-1-59853-556-3
February 2018
BOXED SETS
Abraham Lincoln: Speeches & Writings 1832‒1865 (two volumes)
Editor
ISBN 978-1-59853-567-9
January 2018
American Poetry: The Nineteenth Century (two volumes)
John Hollander, editor
ISBN 978-1-59853-565-5
March 2018
For the past fifty years, in eight novels and forty-two short stories (and counting), Wendell Berry has told the story of rural America from the Civil War to the present through the lens of the convivial farming community of Port William, Kentucky, one of the most fully realized fictional settings in American literature. Now, in a deluxe edition prepared in consultation with the author, Library of America is presenting the complete story of Port William for the first time in the order of narrative chronology. As a special feature, illustrated endpapers feature a map of Port William and a family tree of the principal characters, collectively known as the Port William Membership.
Though Norman Mailer made his electric debut with The Naked and the Dead in 1948, his influence on the postwar literary scene was perhaps never greater than in the 1960s, a turbulent decade whose chaotic energy was a perfect match for his own. And so Library of America inaugurates its Mailer edition with two volumes gathering four extraordinary books and thirty-three brilliant essays from the Sixties, available separately and in a deluxe collector's edition boxed set. Four Books of the 1960s brings together for the first time the innovative journalistic masterpieces The Armies of the Night and Miami and the Siege of Chicago with the controversial novels An American Dream and Why Are We in Vietnam? The companion volume Collected Essays of the 1960s gathers the best of Mailer's other nonfiction writings from what he called "the years of the plague," on subjects ranging from the Vietnam War to boxing, architecture, and the fight against censorship.
Last October we published Albert Murray's collected essays and memoirs, reintroducing a trailblazing African American man of letters to a new generation of readers. Next February, for Black History Month, Library of America completes its two-volume Murray edition with a volume of his fiction and poetry, including his four semi-autobiographical Scooter novels, a jazz-saturated portrait of the Deep South in the 1920s and 30s and prewar New York City presented in full in one volume for the first time.
Also for Black History Month comes Reconstruction: Voices from America's First Great Struggle for Racial Equality, a sweeping anthology that brings together more than 100 letters, diary entries, newspaper interviews, testimonies, and eyewitness accounts to tell the story of the tumultuous twelve-year period when the nation reconstituted itself after the Civil War. Among the most consequential, least understood epochs in our history, Reconstruction has returned to the headlines in unexpected ways recently, with civil and voting rights protections under siege and the very idea of birthright citizenship —a result of the Fourteenth Amendment, the second of the three crucial Constitutional amendments ratified during Reconstruction—called into question. One hundred and fifty years later, the time has never been better to revisit the twisting, tragic story of that unfinished achievement.
Basketball is a national obsession, one that reaches high–water marks each year with the NCAA Tournament in March and the NBA Finals in June. And unlike the other major sports, basketball is unquestionably American in origin. So it's about time it got the LOA treatment. Here, in time for March Madness, is Basketball: Great Writing About America's Game, masterfully assembled and introduced by bestselling sportswriter Alex Wolff, a longtime staff writer at Sports Illustrated. An All-Star roster of writers offer in-depth profiles of the game's greatest legends—Cousey, Kareem, Bird, Magic, Jordan, LeBron—and most storied franchises—the Celtics, Knicks, and Bulls, the Indiana Hoosiers, the Tennessee Lady Vols, and Duke Blue Devils, along with dazzling, sometimes moving portraits of the street and school-yard game.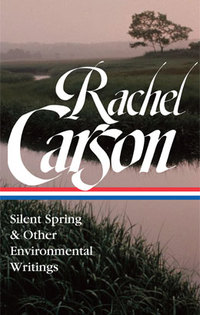 No book has transformed our thinking about ourselves and the world around us more than Rachel Carson's Silent Spring. In words used by a U.S. senator when Carson testified before the Senate after the book's controversial publication in September 1962, "Every once in a while in the history of mankind, a book has appeared which has substantially altered the course of history." Next spring, in time for Earth Day 2018, Library of America will present this landmark work together with an unprecedented selection of letters, articles, essays, and other writings—two-thirds of it published for the first time—that dramatize its extraordinary creation and reception and reveal the courage and vision of its author.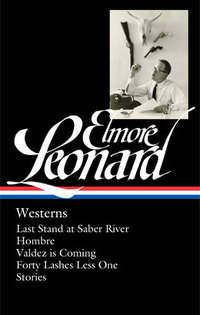 Finally, in May, Library of America presents an edition of classic Elmore Leonard westerns, four novels and eight stories—source material for such outstanding films as Hombre, Valdez Is Coming, and 3:10 to Yuma—unexcelled for their wiry tautness, sharp characterizations, and jolts of unexpected humor. For sheer stripped-down narrative tension Leonard never did anything better, and the fresh twists he finds in resolving the genre's classic confrontations reveal a master at work.
Handsome new boxed editions of Abraham Lincoln's collected writings and Library of America's authoritative nineteenth-century poetry anthology complete the Winter–Spring offerings.