*Ellen N. La Motte (1873–1961)
From _World War I and America: Told by the Americans Who Lived It_*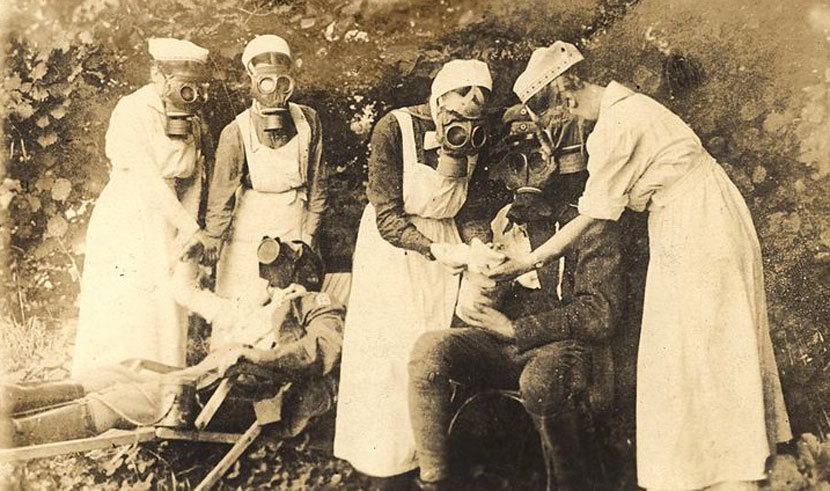 One hundred years ago, on April 6, 1917, the United States entered the war in Europe.
The first U.S. troops (about 14,000) would not arrive in France until late June—and American forces would not enter combat until October. Within another year, however, there were over two million American troops in Europe.
Yet before U.S. forces began fighting, many Americans were witnesses to the carnage. Such journalists as Richard Harding Davis, John Reed, and H. L. Mencken sent increasingly dire reports from both sides of the conflict. Many others, including Mary Borden, Edith Wharton, and John Dos Passos, were at the front providing medical assistance.
As early as July 1915 Ellen N. La Motte, a highly respected nurse trained at Johns Hopkins, arrived at a French military field hospital about six miles behind the front lines. She spent a year there before returning to America, where she published The Backwash of War, a collection of a dozen profiles of soldiers and civilians that offered an unsparing (and often horrific) look at the casualties. The book was considered so cynical and damaging that it was ultimately withdrawn by the publisher after the U.S. entered the conflict.
We present one of those sketches, "Alone," which shows in particular how wars strip individuals of their personal identities.