Carson McCullers would have turned 100 years old on February 19, 2017, and in honor of her centenary Library of America has just released Carson McCullers: Stories, Plays & Other Writings.
As its title indicates, the new volume offers a comprehensive collection of McCullers's work in other forms—from short fiction and plays to essays and her unfinished attempt at an autobiography, the latter being made available, for the first time, in an edition for the general reader.
Volume editor Carlos L. Dews is chair of the Department of English Language and Literature at John Cabot University, Rome, Italy, and the Director of JCU's Institute for Creative Writing and Literary Translation. He edited Library of America's Carson McCullers: Complete Novels (2001) as well as the scholarly edition of Illumination and Night Glare: The Unfinished Autobiography of Carson McCullers (1999).
LOA: Readers know Carson McCullers mainly through her novels, but the new collection brings together all her short stories, her two stage plays, and essays, memoir, poems, literary appreciations, even a teleplay. What does the volume reveal about the nature of her talent, the range of her interests?
Carlos L. Dews: The new volume demonstrates that McCullers was much more than a novelist and that she was engaged in the literary and cultural movements of her time. Her plays, poems, and essays range from her childhood growing up in Georgia to her life in New York and her literary critical thinking—on Edward Albee, Isak Dinesen—and what she saw as the profound connection between the Russian realists and Southern writers.
Finally, the new volume includes the text of her unfinished autobiography, Illumination and Night Glare, the book on which she was working at the time of her death in 1967.
LOA: In a 2016 essay for The New Yorker, Sarah Schulman praised McCullers for her extraordinary imaginative sympathy with characters of different race and background, her ability to "imagine and create consciousness that was not her own." Does that comment resonate with the writings gathered here?
Dews: Sarah Schulman's piece may be the most astute writing ever done that examines McCullers's relationship with the civil rights movement and her ability to depict African-American characters. In response to her first novel, The Heart Is a Lonely Hunter (1940), Richard Wright wrote, "The most impressive aspect of [her work] is the astonishing compassion that enables a white writer, for the first time in Southern fiction, to handle Negro characters with as much ease and justice as those of her own race. This cannot be accounted for stylistically or politically; it seems to stem from an attitude toward life which enables Mrs. McCullers to rise above the pressures of her environment and embrace white and black humanity in one sweep of apprehension and tenderness." Schulman writes, "McCullers had an almost singular ability to humanize any kind of person, many of whom had never appeared in American literature before she created them." That ability is found throughout the new volume.
LOA: McCullers's long last story, "The March," never collected in book form before now, engages directly with the civil rights movement. What kind of relationship did McCullers, a native of Georgia, have with the movement?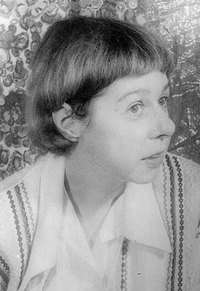 Dews: She was known from the beginning of her career as a very rare Southern writer with the ability, as Richard Wright put it, "to handle Negro characters with as much ease and justice as those of her own race." This sensitivity and understanding came from growing up as a creative child in the segregated Deep South in the midst of the Jim Crow era. She saw, and was disgusted by, the daily humiliations of the members of the Black community around her.
Although she was not involved directly in the modern civil rights movement, primarily due to the fact that by the early 1950s her health was already failing, she did support the movement via her writing, and in her own way worked to overturn the segregation of the public library in her hometown. When approached by the director of the Bradley Library of Columbus, Georgia, in the 1950s, to donate some of her manuscripts to the library's archives, she refused, writing that she would be more than willing to do so once the library had been desegregated.
From the beginning of her career, with the creation of the character Dr. Benedict Mady Copeland in The Heart Is a Lonely Hunter to her final novel, Clock Without Hands, and her final story, "The March," McCullers never failed to demonstrate her great gift of compassion.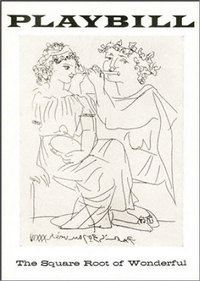 LOA: The Member of the Wedding was a Broadway hit, but McCullers's play The Square Root of Wonderful closed after only forty-five performances in 1957. How has it fared since? The blend of comedy and drama, along with the play's interest in unconventional loves and unorthodox family arrangements, all seem ripe for reevaluation sixty years on.
Dews: The Square Root of Wonderful—her second and less-successful Broadway play—and her final novel, Clock Without Hands (1961), in my opinion, are both due some reconsideration. The play probably failed because it simply tried to cover too much material at one time. With the right director and permission from the estate for some revision of the script, it could be done anew. Along with Clock Without Hands, due to its contemporary relevance regarding the U.S.'s unresolved racist past, The Square Root of Wonderful could be made wildly relevant for today's theater audiences.
LOA: In an April 1967 interview, discussing the genesis of her unfinished autobiography, Night Glare and Illumination, McCullers said she wanted to leave future generations a cautionary tale about the pitfalls of early success. Does that ring true to the work as we have it?
Dews: McCullers chose the title Illumination and Night Glare to distinguish what were for her the alternating experiences of the brilliance of her moments of creative inspiration ("illuminations") and the blinding pain of failed relationships and health difficulties she underwent during her life. She was married to the same man twice, only very late in her short life found happiness in a relationship, and suffered from cerebral strokes, due to a misdiagnosed case of childhood rheumatic fever, from her early twenties until her death at age fifty.
In Illumination McCullers tried to examine her difficulties and provide her story as a cautionary tale. To be quite frank, I think it is difficult to find much regret, and thus caution, in what she recounts. I don't think that she regretted many of her decisions and felt that she had had a remarkable life, despite the pain, disappointment, and loneliness she experienced. The only moment of regret she seems to express is that she didn't recognize until it was too late how "lost" her husband, Reeves McCullers, was. He committed suicide in 1953 at age forty.
LOA: The works collected in Stories, Plays & Other Writings aren't as well-known as McCullers's novels. Is there one particular piece, in any genre, that you want to recommend to LOA readers?
Dews: Although it is very difficult to choose a single piece to recommend, I do have a favorite. As a play, and as a condensation of the brilliance found in her novel with the same title, The Member of the Wedding might be considered the finest piece in the new volume.
But I am immediately defensive and want to recommend reading all the stories, the plays, the essays, the poems, and the autobiography. In short, it is impossible for me to choose, so I recommend reading everything in the volume. I think readers might agree with me, once they're finished.