H. L. Mencken (1880–1956)
From World War I and America: Told by the Americans Who Lived It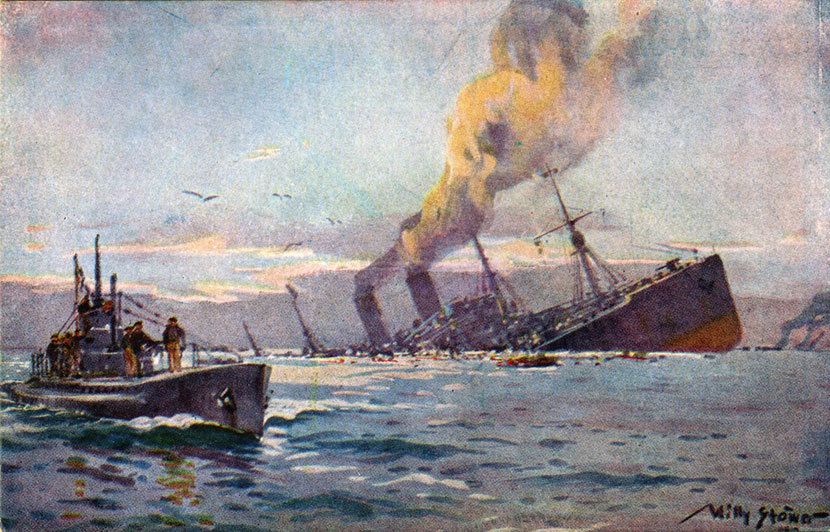 One hundred years ago, on January 31, 1917, Germany violated its pledge to the United States and announced that, beginning the following day, it would resume "unrestricted" U-boat warfare against any ship, from any country, entering or leaving Great Britain.
"Every correspondent in Berlin thought that the United States would declare war in much less than eight weeks; some put it at four or five weeks," recalled H. L. Mencken, who had returned to Berlin from the German-Russian front the previous day. Four days later, he and his fellow American journalists learned that the United States had severed diplomatic relations with Germany, the first sign of the inexorable march to war, and they realized that they had only days to get out of the country.
The next month the Baltimore Sun published Mencken's riveting and witty journal entries chronicling his flight from Europe. The first article in the series, written on February 1 and reprinted as our Story of the Week selection, summarizes the initial reactions to the U-boat announcement and includes interviews with various German officers and their oddly optimistic atmosphere of "stoicism, serenity, a dispassionate manner. The air is full of electricity, but there are no sparks."