*Robert Hagy (1914–1992)
From Reporting World War II: American Journalism 1938–1944*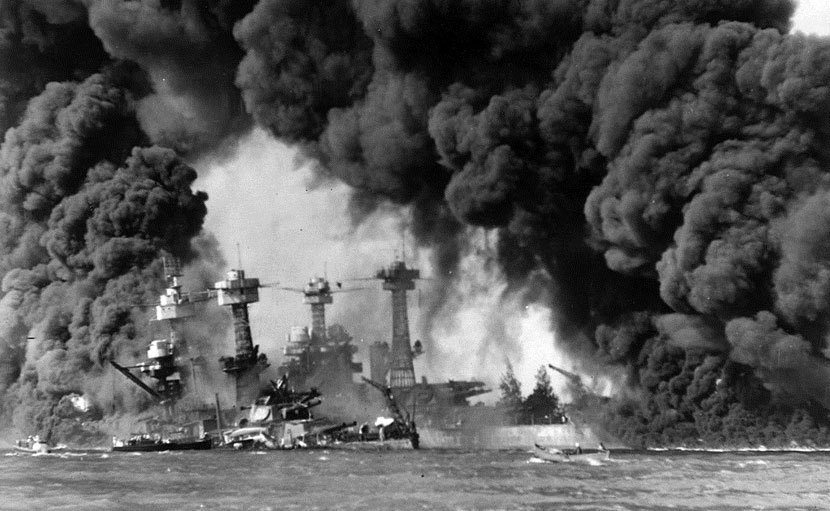 Seventy-five years ago, on December 7, 1941, Japanese forces attacked Pearl Harbor.
Although in many ways the U.S. government had been preparing for the probability of war for some time prior to the attack, there was strong opposition among the public, led most prominently by the America First Committee and its figurehead Charles Lindbergh. Hours after the attack, America First held a rally in Pittsburgh, and Robert Hagy, attending as a reporter, captured the surreal disbelief as the news trickled in to the hall. We present Hagy's report as our Story of the Week selection.
America First dissolved itself four days after the Pearl Harbor attack, and Lindbergh wrote in his diary, "We have brought it on our own shoulders, but I can see nothing to do under these circumstances except to fight. If I had been in Congress, I certainly would have voted for a declaration of war."
Read "The Worst News That I Have Encountered in the Last 20 Years" by Robert Hagy