Stephen Crane (1871–1900)
From Stephen Crane: Prose & Poetry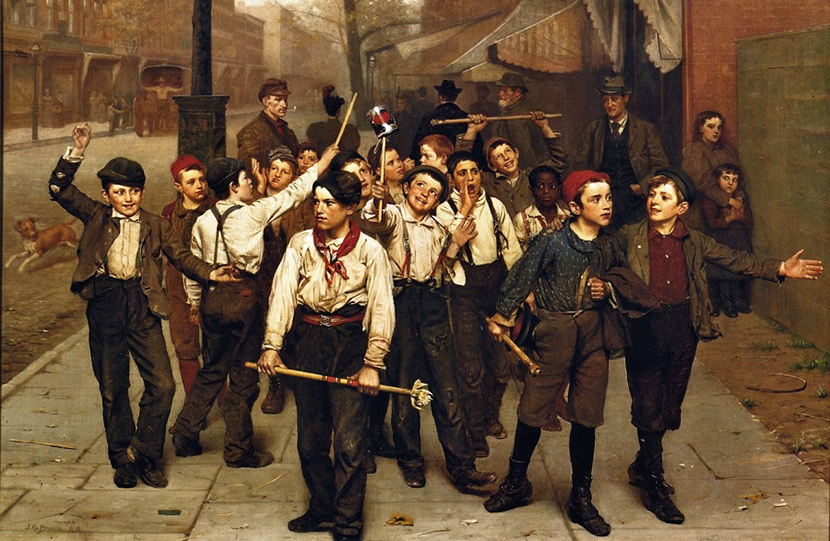 A few years back, in a review essay, University of Georgia professor James Nagel suggested that readers and scholars should revisit Stephen Crane's Whilomville stories. The novella and fourteen stories set in Crane's fictional town (including a minor masterpiece, "The Monster") were among the last writings he finished before his death at the age of twenty-eight.
Taken together, the stories have been regarded by some critics as Crane's foray into children's literature, but Professor Nagel argued that "Crane imbued his narratives about the adventures of children with adult themes and with an intricate infrastructure involving the juxtaposition of parallel scenes, the resonance of recurrent motifs, and the amplification of ideas with complex patterns of imagery."
While the Whilomville tales can be read as a story cycle, a number of them work quite well on their own. We present as our Story of the Week selection one of the standout stories, "The Fight," in which the new kid in town faces challenges from other children in the neighborhood and at school.