*Frederick Law Olmsted (1822–1903)
From Frederick Law Olmsted: Writings on Landscape, Culture, and Society*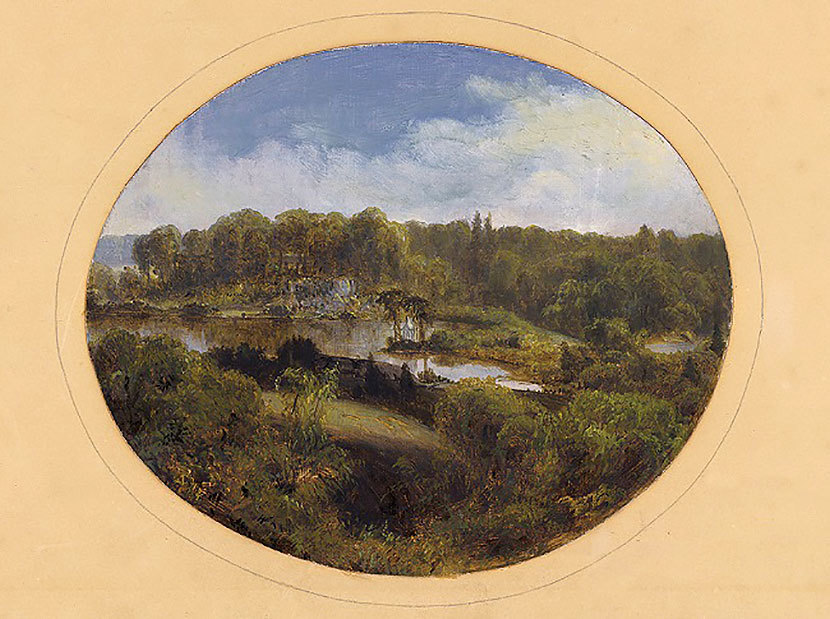 This past Friday the North Carolina Arboretum in Asheville, NC, dedicated a statue in honor of Frederick Law Olmsted, who was born 194 years ago today, on April 26, 1822. Among Olmsted's many commissions were the grounds of the nearby 125,000-acre Biltmore Estate and the nine-mile Approach Road designed to make travelers feel they were "passing through the remote depths of a deep forest" before they reached the glory of the estate.
If there's a favorite American park or college campus near you and it was developed in the nineteenth century, chances are Olmsted played a role in its planning—or that he influenced the designer who did. His most famous designs—New York's Central Park, the grounds of the U.S. Capitol, Chicago's South Park system, Boston's Emerald Necklace, Niagara Falls—are matched by countless parks, grounds, campuses, and estates for smaller cities and towns. And virtually all of the thousands of projects completed by the Olmsted family showcase his lifelong obsession: trees.
Olmsted explained his aesthetic, and the central role of trees in it, in an 1882 essay, in which he resisted colleagues and tourists who saw "nothing in a park but an airing apparatus, to be made attractive by decorations" and argued instead for something more holistic: "scenes and objects [that] touch us so quietly that we are hardly conscious of them."
The essay, "Trees in Streets and in Parks," was recently included in the new Library of America edition of his writings and we present it in full as our Story of the Week selection.
Read "Trees in Streets and in Parks" by Frederick Law Olmsted