*Edith Wharton (1862–1937)
From _Edith Wharton: Collected Stories 1911–1937_*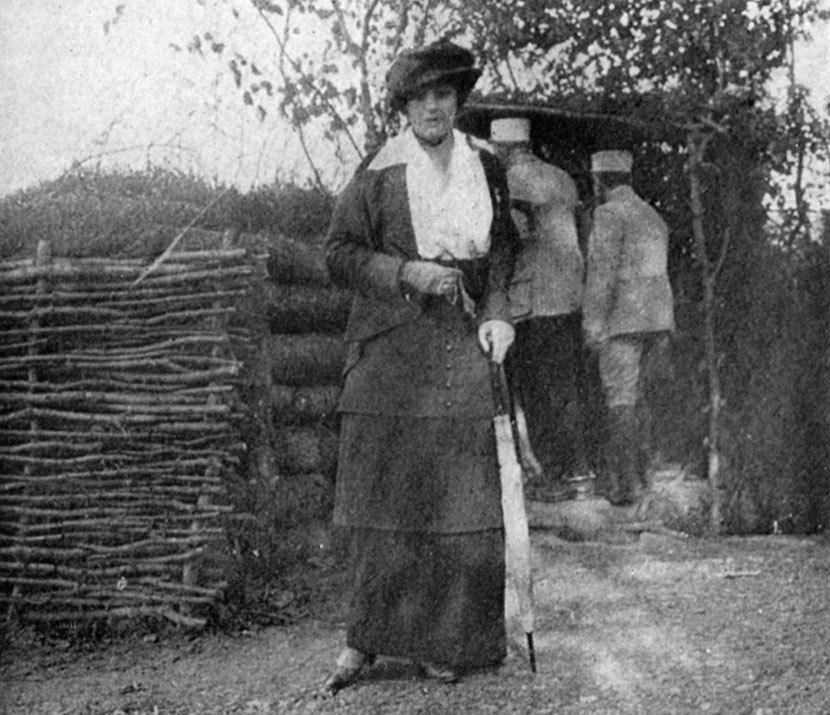 Many readers—and even many fans of Edith Wharton's fiction—don't realize how active she was in World War I relief efforts. She founded and administered three separate organizations that cumulatively provided aid to some 10,000 displaced persons in France over a period of five years, and she organized the shipment of blankets, clothing, and other essentials to soldiers at the front.
Wharton also put together a book collecting writings and art from a veritable Who's Who of cultural celebrities; the net proceeds went to relief efforts. (One LOA staff member half-jokingly calls it the Great War's version of "Live Aid.")
So it's a bit of a surprise that one of the few stories she wrote about the war makes fun of someone who lends a hand to the very type of wartime relief efforts she spearheaded. Both during and after the war, she discounted her own labors, saying that nothing she did was could compare with the plight of refugees and the agonies suffered by the soldiers.
At our Story of the Week site, you can read Wharton's satire, "Writing a War Story," as well as an introduction describing her wartime activities in greater detail.