As an increasing number of Americans each year spend part of their holiday season "dining out," it's worth recalling that over 150 years ago the very idea of eating a meal in a room filled with strangers was virtually unknown, outside of inns and taverns—and the largely seedy "oyster houses," which were sometimes little more than fronts for brothels.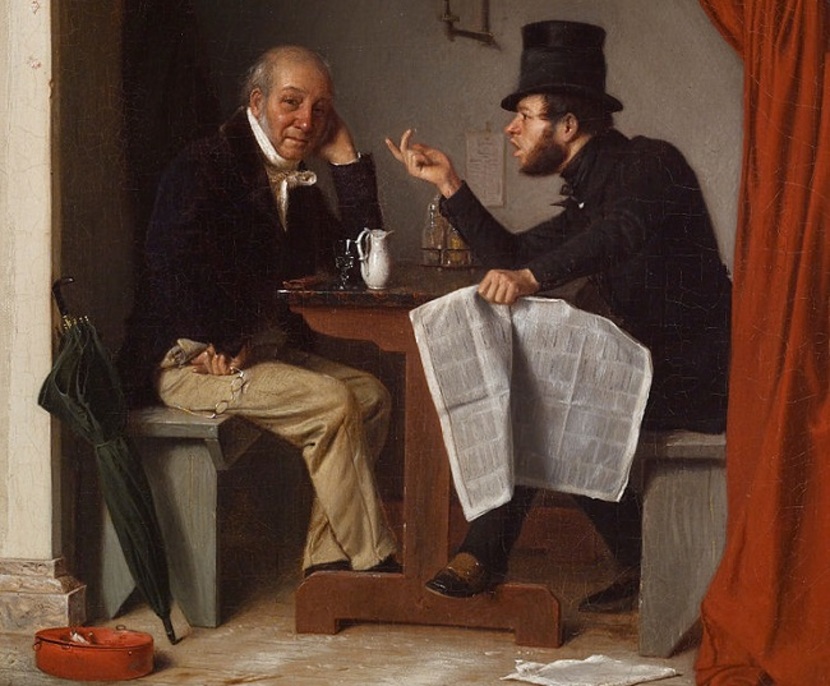 "Eating houses," as they were known before the word "restaurant" entered American idiom, began cropping up in New York in the middle of the nineteenth century, ranging from six-penny houses (charging sixpence for quickly served but generally unpalatable food) to the famous Delmonico's, which went through several incarnations during the early 1830s before settling in its permanent home at 2 South William Street in the Wall Street district from 1837 to 1917. By the end of the 1800s one could find all-night coffee shops, patisseries, steakhouses, pre-theater eateries, German beer gardens, and more—not only in New York but in virtually every urban center in the country.
George G. Foster, a writer who published various guides to New York, described these new establishments in the 1840s—and found most of them fairly revolting. The description of his visits to "The Eating-Houses" in 1849 is our Story of the Week selection.