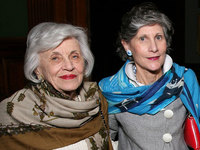 One of the newest adoptions of a Library of America volume paid a fitting and meaningful tribute to acclaimed author Phyllis Lee Levin. Levin is widely recognized for her exceptional biographies of Abigail Adams and John Quincy Adams. A longtime friend of Library of America, she recently spoke about John Quincy Adams and his remarkable diary to a capacity crowd of LOA Fellows and guests in New York City.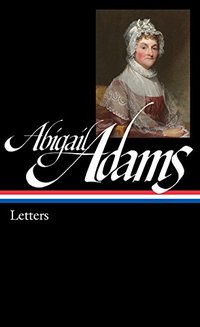 This season Levin's daughters, LOA trustee Emme Levin Deland and Kate Levin, her son Peter Levin, and LOA trustee and Levin family friend Candace Wainwright have joined together to make a gift of $50,000 that will endow our forthcoming collection of Abigail Adams's letters in honor of Phyllis Lee Levin through the Guardians of American Letters Fund.
There are 125 other volumes of essential American writing in the LOA series awaiting adoption—including plays, poetry, novels, journalism, sermons and letters that tell the story of our cultural heritage.
With a tax-deductible gift of $50,000, you can keep the words of a favorite American writer permanently in print for others to learn from and enjoy. As a Guardian of American Letters, you will be recognized on an acknowledgment page in the volume of your choice.
To explore the possibility of endowing a Library of America volume as a Guardian of American letters, please contact Caroline Horn, Director of Institutional Advancement, at chorn@loa.org or 212-308-2260.