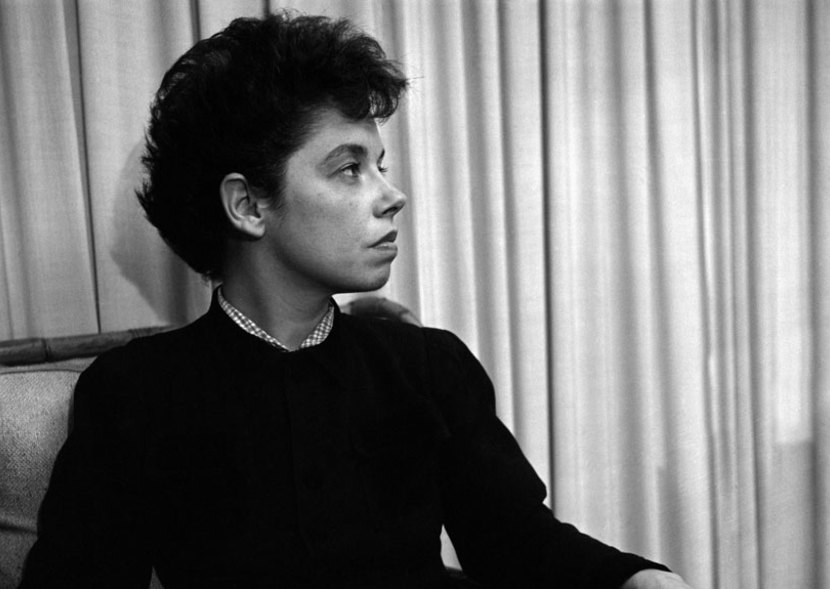 Major works:
Two Serious Ladies • In the Summer House • "East Side: North Africa"
Jane Bowles, a daring and stylish modernist, was the author of a novel, Two Serious Ladies, a play, In the Summer House, and a volume of stories, Plain Pleasures. She was born in New York City and in 1938 married the writer Paul Bowles (when she met Bowles, she told a friend, "He's my enemy"). Jane Bowles belonged to the New York artistic circles of the 1940s before moving with Paul to Paris and Tangier, where she knew Tennessee Williams, Truman Capote, and Gertrude Stein, among others. Though her body of work was relatively small, Bowles has enjoyed a large literary influence, with Edmund White writing that "the luminous pages she left behind comprise some of the best American fiction we have." Besides her literary output, Bowles's letters—to Virgil Thomson, Carl Van Vechten, Carson McCullers, and Paul Bowles, and about John Ashbery, William Burroughs, Aaron Copland, Ira Gershwin, Allen Ginsberg, Sylvia Plath, Paul Robeson, Susan Sontag, Alice Toklas, Gore Vidal, and Eudora Welty, among others—are by turns candid and heartbreaking, both serious and seriously funny.
Read an excerpt from
Two Serious Ladies
Jane Bowles
After leaving Anna's party, Arnold walked awhile with Miss Goering and then hailed a cab. The road to his home led through many dark and deserted streets. Miss Goering was so nervous and hysterical about this that Arnold was alarmed.
"I always think," said Miss Goering, "that the driver is only waiting for the passengers to become absorbed in conversation in order to shoot down some street, to an inaccessible and lonely place where he will either torture or murder them. I am certain that most people feel the same way about it that I do, but they have the good taste not to mention it."
"Since you live so far out of town," said Arnold, "why don't you spend the night at my house? We have an extra bedroom."
"I probably shall," said Miss Goering, "although it is against my entire code, but then, I have never even begun to use my code, although I judge everything by it." Miss Goering looked a little morose after having said this and they drove on in silence until they reached their destination.
Read a passage from Two Serious Ladies by Jane Bowles