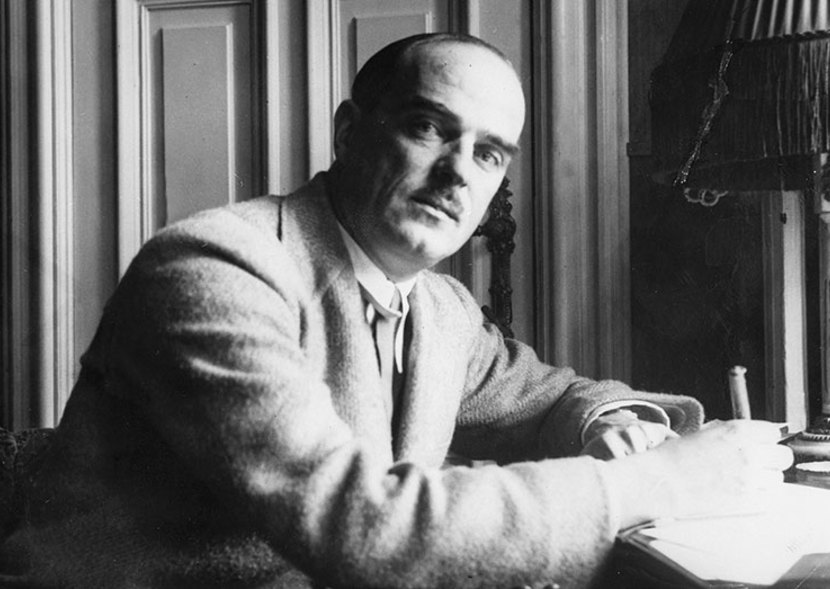 Major works:
The Bridge of San Luis Rey • Our Town • The Skin of Our Teeth • The Ides of March • The Eighth Day
"Wilder is a novelist of morals. . . . They are answers found by individuals to the old problems of faith, hope, charity or love, art, duty, submission to one's fate . . . and hence they are relatively universal; they can be illustrated from the lives of any individuals, in any place, at any time since the beginning of time. . . . The characters in Wilder's novels and plays are looking for such answers."—Malcolm Cowley
Seeing the totality of this great American playwright's dizzyingly, dazzlingly wide range of work will be especially revelatory for a new generation of playwrights."—John Guare
"While all of Wilder's work is intelligent, non-synthetic and often moving, as well as funny, it is Our Town that makes the difference. It is probably the finest play ever written by an American."—Edward Albee
Excerpt from
Our Town
Thornton Wilder
Now there are some things we all know, but we don't take'm out and look at'm very often. We all know that something is eternal. And it ain't houses and it ain't names, and it ain't earth, and it ain't even the stars . . . everybody knows in their bones that something is eternal, and that something has to do with human beings. All the greatest people ever lived have been telling us that for five thousand years and yet you'd be surprised how people are always losing hold of it. There's something way down deep that's eternal about every human being. (Pause.) You know as well as I do that the dead don't stay interested in us living people for very long. Gradually, gradually, they lose hold of the earth . . . and the ambitions they had . . . and the pleasures they had . . . and the things they suffered . . . and the people they loved.
They get weaned away from earth—that's the way I put it,—weaned away.
And they stay here while the earth part of 'em burns away, burns out; and all that time they slowly get indifferent to what's goin' on in Grover's Corners.
Read a passage from Our Town by Thornton Wilder