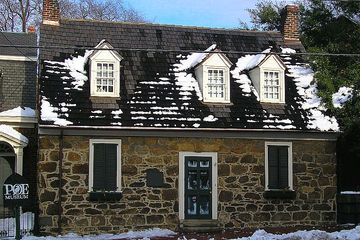 LOA Members receive a 15% discount on admission.

Edgar Allan Poe Museum

Richmond, Virginia

www.poemuseum.org
The Poe Museum holds the world's finest collection of Edgar Allan Poe's manuscripts, letters, first editions, memorabilia, and personal belongings. Open since 1922, the museum is only blocks away from Poe's first Richmond home and his first place of employment, the _Southern Literary Messenger_. The museum provides a retreat into early nineteenth-century Richmond, where Poe lived and worked. Unique artifacts from Poe's life on display include the Poe family Bible, Poe's walking stick, and first editions of poetry bearing Poe's handwritten notes and inscriptions.
Learn more