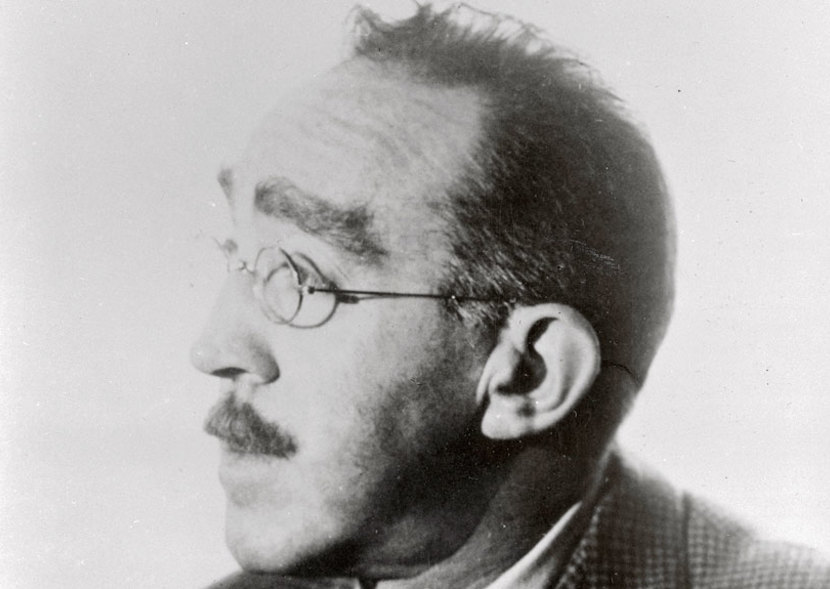 Major works:
"Farewell, My Lovely Appetizer" • "Frou-Frou, or the Future of Vertigo" • The Road to Miltown • The Beauty Part
Excerpt from
"Farewell, My Lovely Appetizer"
S. J. Perelman
I came down the sixth-floor corridor of the Arbogast Building, past the World Wide Noodle Corporation, Zwinger & Rumsey, Accountants, and the Ace Secretarial Service, Mimeographing Our Specialty. The legend on the ground- glass panel next door said, "Atlas Detective Agency, Noonan & Driscoll," but Snapper Driscoll had retired two years before with a .38 slug between the shoulders, donated by a snowbird in Tacoma, and I owned what good will the firm had. I let myself into the crummy anteroom we kept to impress clients, growled good morning at Birdie Claflin.
"Well, you certainly look like something the cat dragged in," she said. She had a quick tongue. She also had eyes like dusty lapis lazuli, taffy hair, and a figure that did things to me. I kicked open the bottom drawer of her desk, let two inches of rye trickle down my craw, kissed Birdie square on her lush, red mouth, and set fire to a cigarette.
"I could go for you, sugar," I said slowly. Her face was veiled, watchful. I stared at her ears, liking the way they were joined to her head. There was something complete about them; you knew they were there for keeps. When you're a private eye, you want things to stay put.
Read a passage from "Farewell, My Lovely Appetizer" by S. J. Perelman