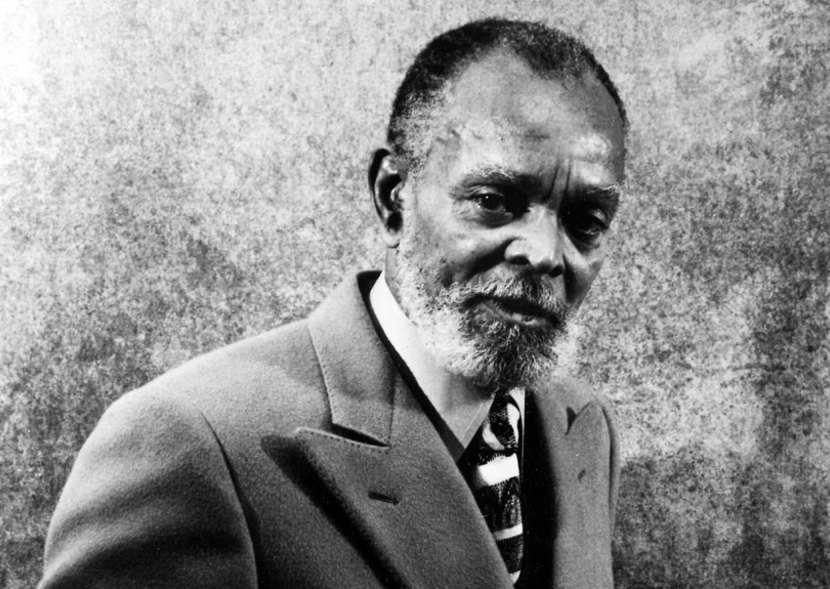 Major works:
If He Hollers Let Him Go • Lonely Crusade • The Third Generation • The End of a Primitive • For Love of Imabelle (A Rage in Harlem) • The Real Cool Killers • Cotton Comes to Harlem • The Quality of Hurt
"James Baldwin, another proud and temperamental genius, said that if he hadn't left the United States he would have killed someone. The same could be said of Chester Himes, the intellectual and gangster who left the United States for Europe in the 1950s. He achieved fame abroad with his Harlem detective series, which are remarkable for their macabre comic sense and wicked and nasty wit."
—Ishmael Reed
". . . it wasn't until one hot summer when I fell under the sway of the ribald, disreputable, restless prose of Chester Himes that I found my truest muse.
"I knew Hollywood made a pre-blaxploitation movie out of his Cotton Comes to Harlem, but it wasn't until I stumbled upon four of his series of books featuring detectives Coffin Ed and Grave Digger Jones in a bookstore that I found a true calling. Himes, who wrote his noir books about Harlem while living as an expat in Paris, had a vigorous prose style, a deadpan sense of humor and unending cynicism about human charity."
—Nelson George
Read an excerpt from
The Real Cool Killers
Chester Himes
Two colored men were driving east on 135th Street in the wake of a crosstown bus. Shapeless dark hats sat squarely on their clipped kinky heads and their big frames filled up the front seat of a small battered black sedan.
Static cracked from the shortwave radio and a metallic voice said:
Calling all cars. Riot threatens in Harlem. White man running South on Lenox Avenue at 128th Street. Chased by drunken Negro with gun. Danger of murder.
"Better goose it," the one on the inside said in a grating voice.
"I reckon so," the driver replied laconically.
He gave a short sharp blast on the siren and gunned the small sedan in a crying U-turn in the middle of the block, cutting in front of a taxi coming fast from the direction of the Bronx.
The taxi tore its brakes to keep from ramming it. Seeing the private license plates, the taxi driver thought they were two smalltime hustlers trying to play bigshots with the siren on their car. He was an Italian from the Bronx who had grown up with bigtime gangsters and Harlem hoodlums didn't scare him.
He leaned out of his window and yelled, "You ain't plowing cotton in Mississippi, you black son of a bitch. This is New York City, the Big Apple, where people drive—"
The colored man riding with his girl friend in the back seat leaned quickly forward and yanked at his sleeve.
"Man, come back in here and shut yo' mouth," he warned anxiously. "Them is Grave Digger Jones and Coffin Ed Johnson you is talking to. Can't you see that police antenna stuck up from their tail."
"Oh, that's them," the driver said, cooling off as quickly as a showgirl on a broke stud. "I didn't recognize 'em."
Grave Digger had heard him but he mashed the gas without looking around.
Coffin Ed drew his pistol from its shoulder sling and spun the cylinder.
Read a passage from The Real Cool Killers by Chester Himes