Back
Richard Henry Dana, Jr.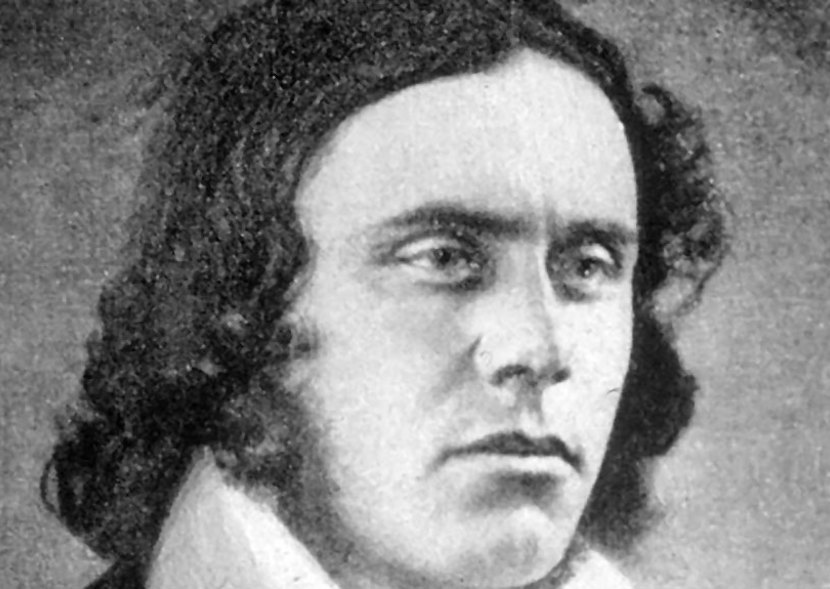 Major works:
Two Years Before the Mast
"Dana never forgets, never ceases to watch. If Hawthorne was a specter on the land, how much more is Dana a specter at sea. But he must watch, he must know, he must conquer the sea in his consciousness. This is the poignant difference between him and the common sailor. The common sailor lapses from consciousness, becomes elemental like a seal, a creature. Tiny and alone Dana watches the great seas mount round his own small body."
—D. H. Lawrence, Studies in Classic American Literature (1922)
Excerpt from
Two Years Before the Mast
Richard Henry Dana, Jr.
Sam by this time was seized up, as it is called, that is, placed against the shrouds, with his wrists made fast to the shrouds, his jacket off, and his back exposed. The captain stood on the break of the deck, a few feet from him, and a little raised, so as to have a good swing at him, and held in his hand the bight of a thick, strong rope. The officers stood round, and the crew grouped together in the waist. All these preparations made me feel sick and almost faint, angry and excited as I was. A man—a human being, made in God's likeness—fastened up and flogged like a beast! A man, too, whom I had lived with and eaten with for months, and knew almost as well as a brother. The first and almost uncontrollable impulse was resistance. But what was to be done? The time for it had gone by. The two best men were fast, and there were only two beside myself, and a small boy of ten or twelve years of age. And then there were (beside the captain) three officers, steward, agent, and clerk. But beside the numbers, what is there for sailors to do? If they resist, it is mutiny; and if they succeed, and take the vessel, it is piracy. If they ever yield again, their punishment must come; and if they do not yield, they are pirates for life. If a sailor resist his commander, he resists the law, and piracy or submission, are his only alternatives. Bad as it was, it must be borne. It is what a sailor ships for. Swinging the rope over his head, and bending his body so as to give it full force, the captain brought it down upon the poor fellow's back. Once, twice,—six times. "Will you ever give me any more of your jaw?" The man writhed with pain, but said not a word. Three times more. This was too much, and he muttered something which I could not hear; this brought as many more as the man could stand; when the captain ordered him to be cut down, and to go forward.
Read a passage from Two Years Before the Mast by Richard Henry Dana, Jr.