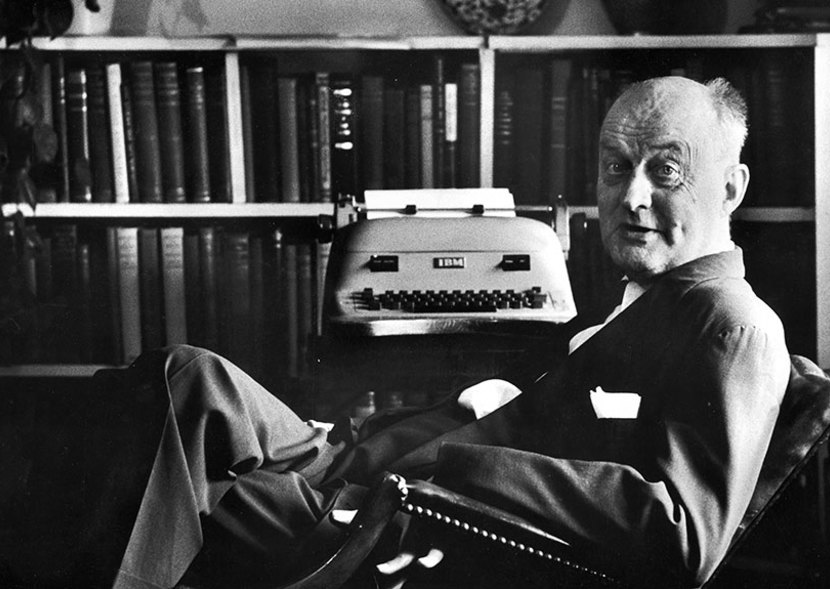 Major works:
Leaves from the Notebook of a Tamed Cynic • Moral Man and Immoral Society • The Nature and Destiny of Man • The Children of Light and the Children of Darkness
In our own era it's unthinkable that a theologian would write one of the indispensable books on American foreign policy. But at nearly the exact midpoint of the last century, the Christian thinker Reinhold Niebuhr's classic The Irony of American History took the measure of not only America's role in the emergent Cold War but also its sense of mission in the world. Published not long before a debilitating stroke severely limited his productivity as a writer, the book represents a culminating iteration of Niebuhr's lifelong engagement with religion and politics. He began his career as a young pastor in Detroit, witnessing the explosive growth of a city transformed by the auto industry in the 1920s; at the same time, he set his sights far beyond the American midwest, serving in national Protestant organizations and visiting parts of Europe still occupied in the aftermath of World War I. By 1928, when he moved to New York City to take a position at the Union Theological Seminary, he was a committed pacifist, and ran for Congress in 1932 as a Socialist. The experience of the early years of the Great Depression informed his landmark book Moral Man and Immoral Society, which explored the moral problems tied to the propensity of social groups to satisfy their own interests, but the global events of the late 1930s prompted a shift in his political orientation. Breaking with his pacifist and socialist associates shortly after the outbreak of World War II in Europe, he articulated a realist political philosophy that aligned with his ever-evolving theology. At its core was a passionate defense of democracy: "Man's capacity for justice makes democracy possible," he wrote in The Children of Light and the Children of Darkness, "but man's inclination to injustice makes democracy necessary." Niebuhr's thinking has influenced American culture in profound ways, whether through the simple but powerful "Serenity Prayer" known to millions or via the influence of his writings on social and political figures such as Martin Luther King, Jr. and Barack Obama.
Read an excerpt from
Notebook of a Tamed Cynic
Reinhold Niebuhr
Fundamentalists have at least one characteristic in common with most scientists. Neither can understand that poetic and religious imagination has a way of arriving at truth by giving a clue to the total meaning of things without being in any sense an analytic description of detailed facts. The fundamentalists insist that religion is science, and thus they prompt those who know that this is not true to declare that all religious truth is contrary to scientific fact.
How can an age which is so devoid of poetic imagination as ours be truly religious?
Read a passage from Notebook of a Tamed Cynic by Reinhold Niebuhr