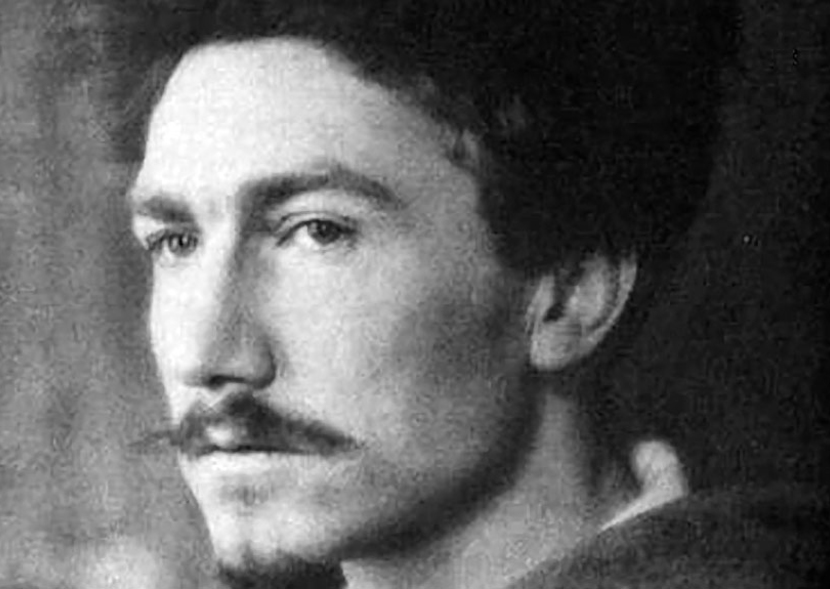 Major works:
Ripostes • Cathay • Hugh Selwyn Mauberley • The Cantos • The Confucian Odes • ABC of Reading • "The Seafarer" • "Homage to Sextus Propertius"
Excerpt from
The Seafarer
Ezra Pound
Days little durable,
And all arrogance of earthen riches,
There come now no kings nor Cæsars
Nor gold-giving lords like those gone.
Howe'er in mirth most magnified,
Whoe'er lived in life most lordliest,
Drear all this excellence, delights undurable!
Waneth the watch, but the world holdeth.
Tomb hideth trouble. The blade is layed low.
Earthly glory ageth and seareth.
No man at all going the earth's gait,
But age fares against him, his face paleth,
Grey-haired he groaneth, knows gone companions,
Lordly men are to earth o'ergiven,
Nor may he then the flesh-cover, whose life ceaseth,
Nor eat the sweet nor feel the sorry,
Nor stir hand nor think in mid heart,
And though he strew the grave with gold,
His born brothers, their buried bodies
Be an unlikely treasure hoard.
Read a passage from The Seafarer by Ezra Pound