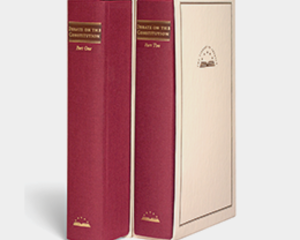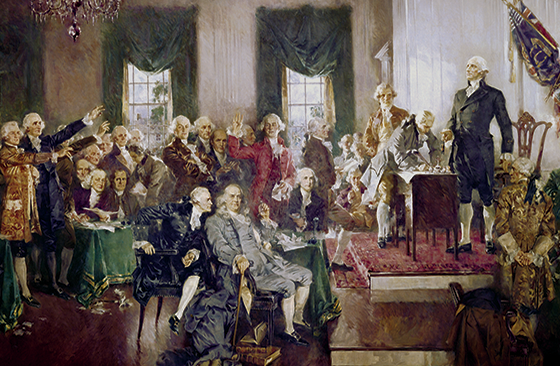 Clothbound, slipcased edition | 2,389 pages
The two-volume set The Debate on the Constitution contains the speeches, newspaper articles, pamphlets, and letters that relate firsthand the struggle that created what ultimately became the world's oldest working national charter. Here are over a hundred voices, including Franklin, Madison, Jefferson, Washington, Patrick Henry—as well as many additional participants not as well known today. You'll find the case against the new charter by Virginian George Mason and the still-unidentified "Federal Farmer"; the essential Federalist Papers by Madison and Hamilton in their original dramatic context; and the crucial compromise forged by John Hancock and Samuel Adams in Massachusetts. The volumes also include complete texts of the Declaration of Independence, Articles of Confederation, and Constitution (with all amendments); detailed biographical profiles of all authors in the set; informative notes; and a full historical chronology.
Plus –

FREE
Thomas Jefferson: Writings
Clothbound, slipcased edition • 1,600 pages
The most comprehensive one-volume selection of Jefferson ever published, all in a handsome, 1,600-page edition. Includes more than 250 letters, his Autobiography, and public writings about politics, education, science, botany and gardening, religion, literature, architecture, the habits of his fellow citizens, and his beloved home, Monticello.